Earth Day is today! Here are two fun Earth Day fact sheets from Maya The Bee. This film is coming out on DVD and Blu-ray 3D Combo Pack on May 19, 2015.
Maya The Bee features an all star cast including Coco Jack Gillies, Academy Award® Nominee Jacki Weaver, Miriam Margolyes, Richard Roxburgh, Noah Taylor, Kodi Smit-McPhee and Justine Clarke.
Printable Earth Day Fact Sheets
These fact sheets feature interesting information about gardening and bees. To access the printable fact sheets, click on the image below.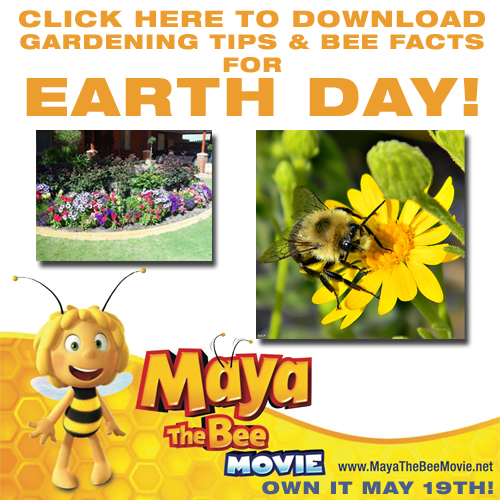 Here is a fun clip from the film: