I had a mirror that I wanted to hang in my home office. It is a decent mirror, but the finish on the frame is scratched pretty badly in some spots. I'm also not crazy about the color of the frame.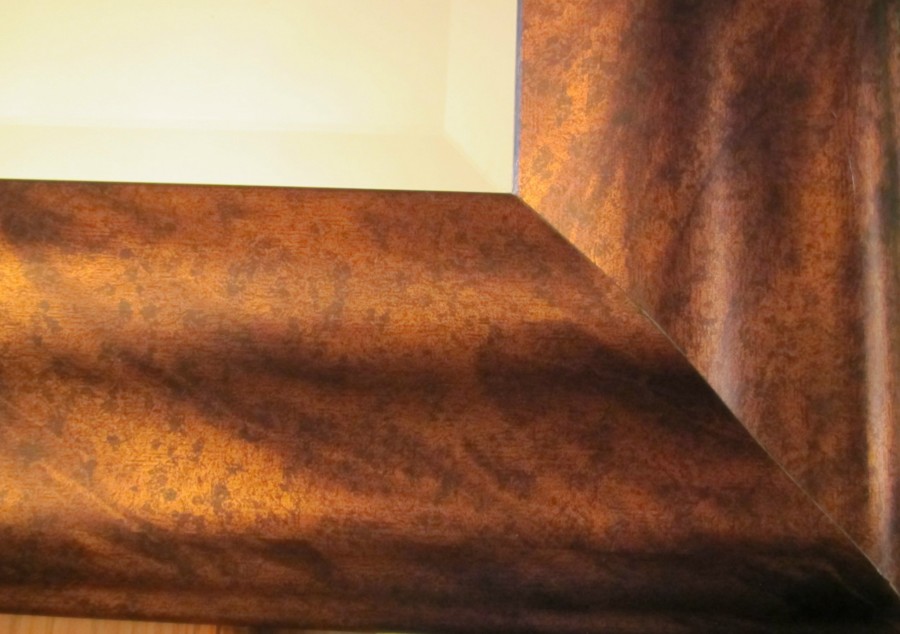 Instead of painting it, or applying some sort of faux finish, I wanted a quick fix. I decided to use duct tape.
I know what you're thinking….duct tape?
However, I didn't use plain old gray duct tape. I purchased one of the new rolls of fancy duct tape. I used silver Duck duct tape (I just love the Duck brand name, don't you?). You can find the tape here: (affiliate link) on Amazon.
The whole project cost under $10 and took around 30 minutes to complete. With so many different patterns and colors of Duck tape, anyone can find a suitable option.
Step One: Clean the frame with a damp cloth. Once it is dry, you are ready to apply the tape.
Step Two: Start with one strip of duct tape that is long enough to wrap onto the back of the mirror at both ends. Align half of the width on the front of the mirror frame and the other half hanging off of the side. Make sure you press as you apply, to ensure an even finish and to eliminate air bubbles. If you do get bubbles, you can lightly poke them with a pin and smooth them out. Fold the side hanging over to the back. Fold the top and bottom and stick to the back of the mirror.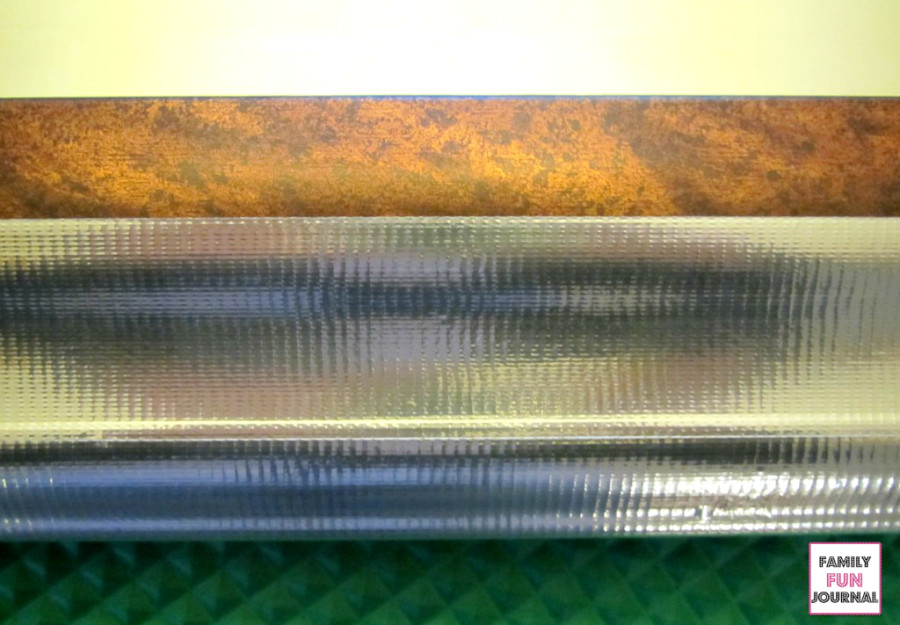 Step Three: Continue with each strip (overlapping each slightly) until you hit the mirror. You should have a little left over that is actually touching the mirror. Repeat this step on the opposite side.
Step Four: Continue this for the top and bottom of the mirror.
Step Five: Once you've covered the entire mirror, take an exacto knife and trim off all of the excess tape that is touching the mirror.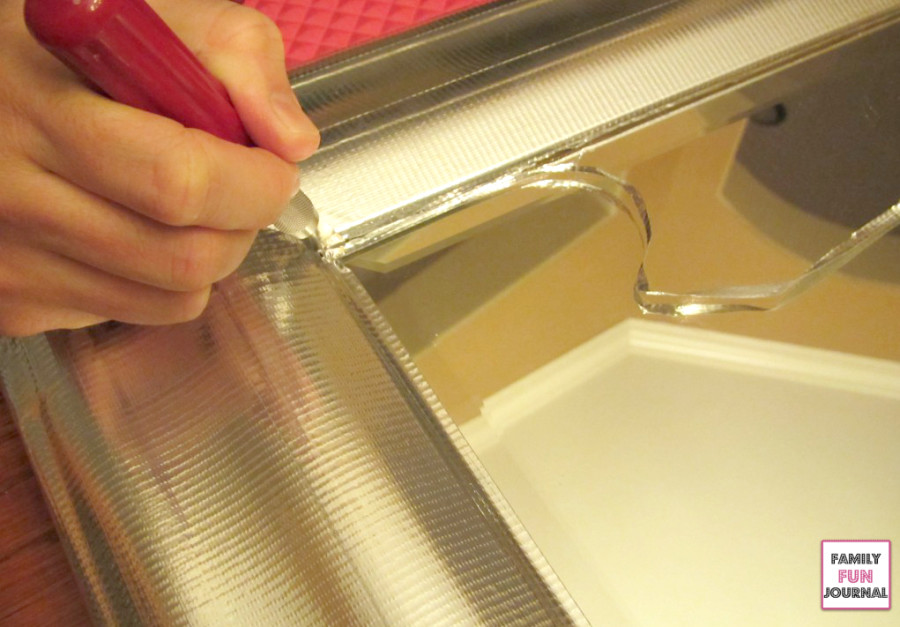 End Result: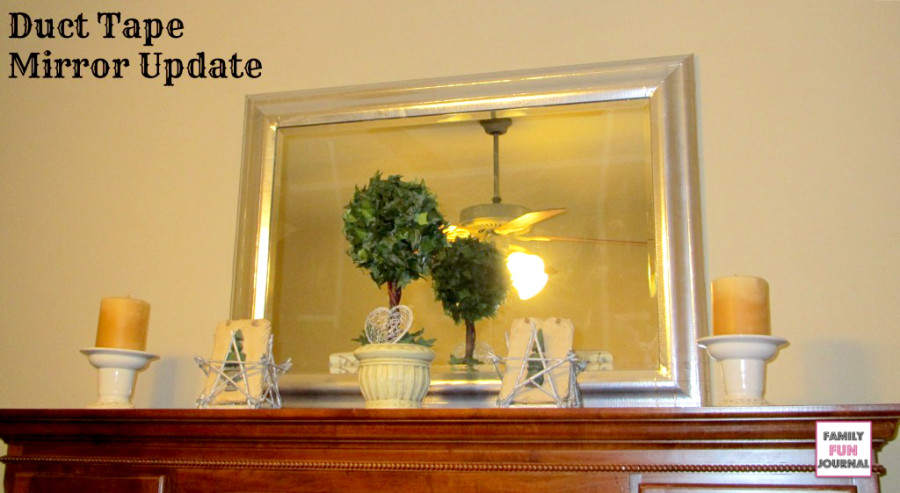 I love the way the mirror looks with the duct tape covered frame. I hope you enjoy this duct tape project!
If you like duct tape projects, check out these posts:
Easy DIY Hair Accessory Wreath