This shop has been compensated by Collective Bias, Inc. and its advertiser. All opinons are mine alone. #SendSmiles #CollectiveBias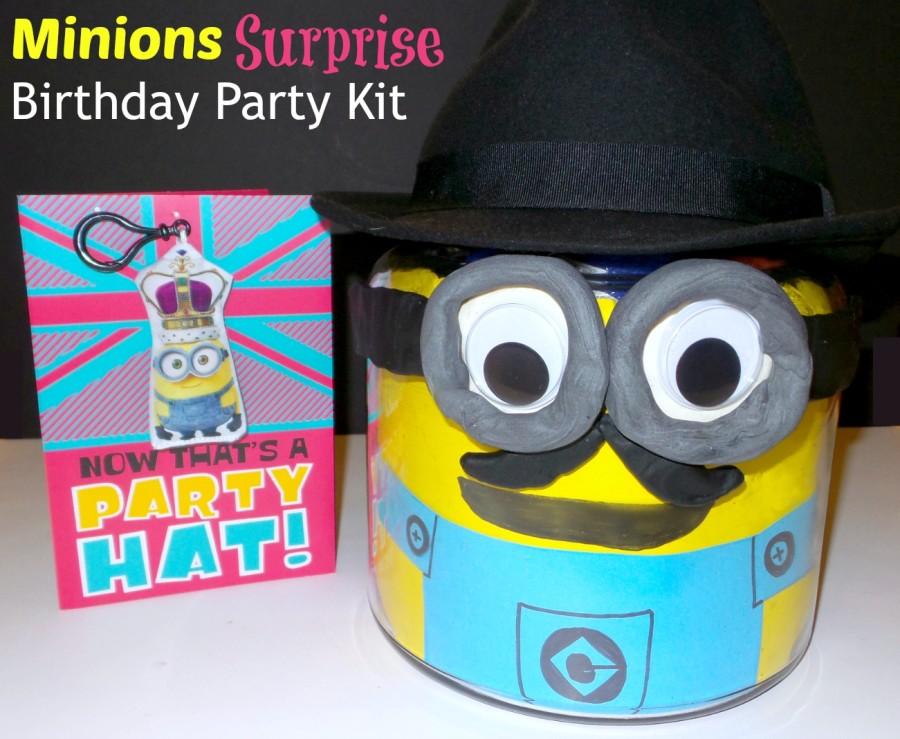 It is really difficult to surprise my husband for his birthday. Every year, my daughter and I try to do something creative, but he always ends up finding out about our plans.
This year, we decided to go all out. Since my daughter is five, she loves everything about parties. She especially loves setting them up.
Last year, I gave her a box of party supplies as one of her Christmas gifts. It was full of plates, napkins, cups, utensils, streamers, balloons, hats and tablecloths. It was her FAVORITE gift. She still plays with it at least a couple of times a week. True story!
Our Trip To Walmart
We decided to make a trip to our local Walmart to check out the party supplies. My daughter couldn't wait to pick out everything for her Dad's party.
Since a great birthday isn't complete without the perfect Hallmark card, we decided to make that aisle our very first stop.
We were so happy to see the collection of Hallmark cards featuring Minions. Since my husband is a fan of Minions, we decided to use the Hallmark card as inspiration for our surprise party kit.
The Hallmark Minions cards are so hilarious. I love that they all include something extra. Our card has a fun keychain attached to it.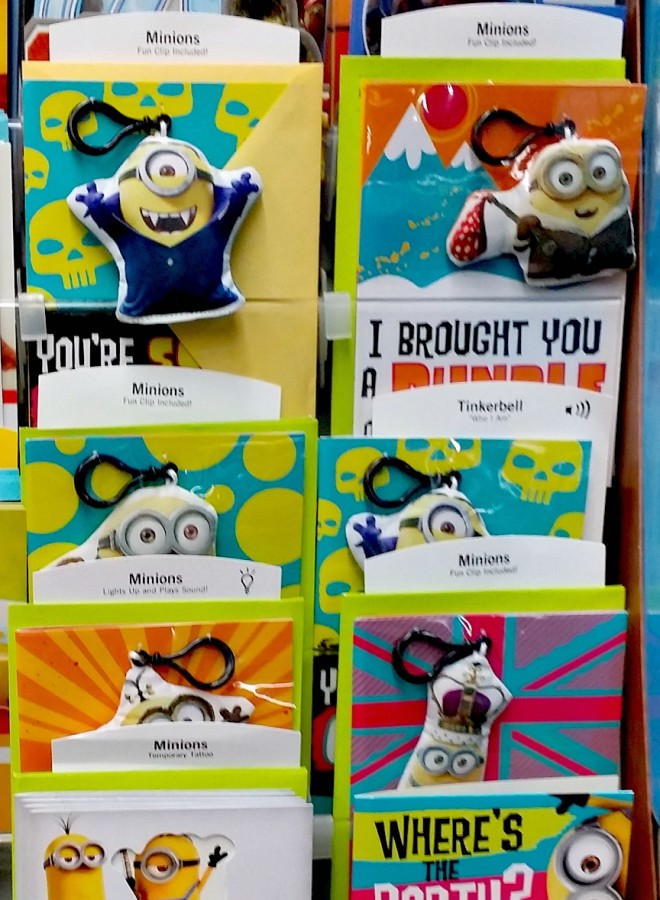 While checking out the Minions cards, I noticed a section of cards marked .47 and .97 cents. These signs definitely caught my attention.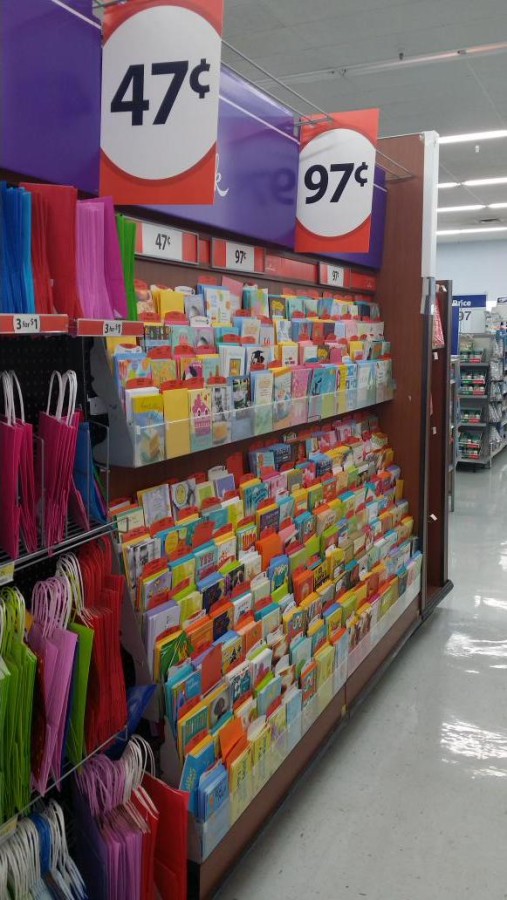 I couldn't believe the amazing selection of cards offered for less than $1. Since I always stock up on cards, I had to take advantage of these amazing prices. There were so many options, but I finally settled on five cards that would suit my friends and family. Aren't they great?
Thrilled with my card finds, we began searching the aisles for all sorts of zany party supplies for our Minions themed party kit.
When I spotted a big glass jar, I decided to put the surprise party kit inside of it. Sure, it would have been OK to leave the jar in its current state. However, in honor of Minions, we decided to turn our jar into one of them.
By doing this, we can give my husband the jar and he can open it for an instant party surprise! I love that we can literally hide the party in plain sight! I think the Minions would approve. Don't you?
After I grabbed a few more supplies, we headed home to put our plan into action.
Minions Surprise Birthday Party Kit Tutorial
Supplies:
Large glass jar
Yellow construction paper
Blue construction paper
Black, white and gray playdough
Black marker
Glue stick
Scissors
Giant googly eyes
Hat
Your favorite party supplies
Instructions:
Cut a piece of yellow construction paper to fit inside of your glass jar.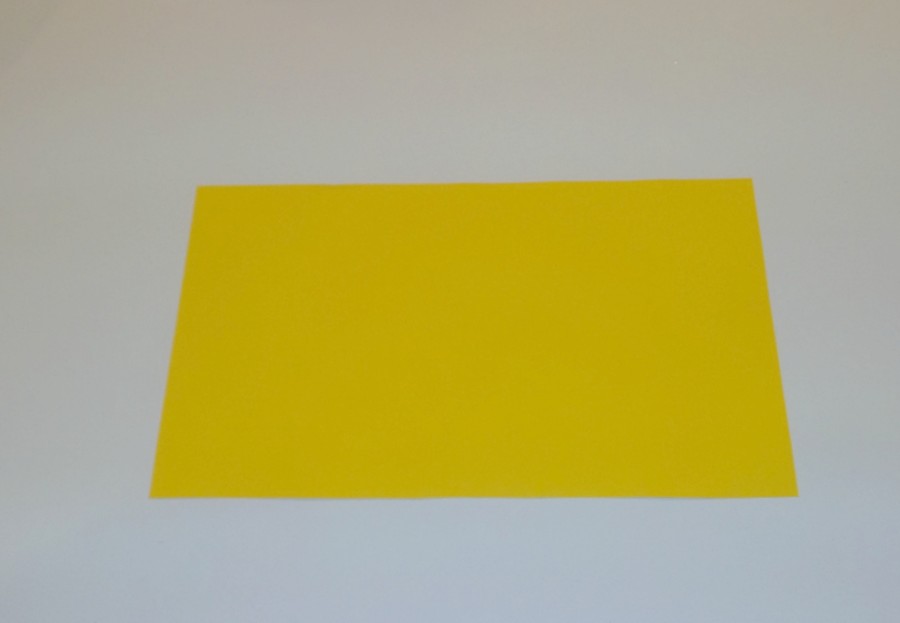 Cut out a pair of blue overalls. Use a black marker to draw out the design.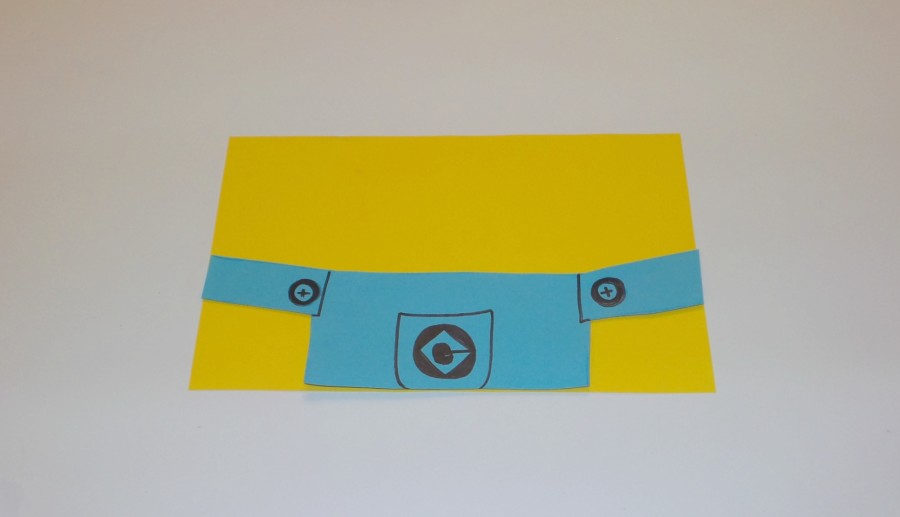 Set the overalls aside.
Using playdough, form two large, flat white circles.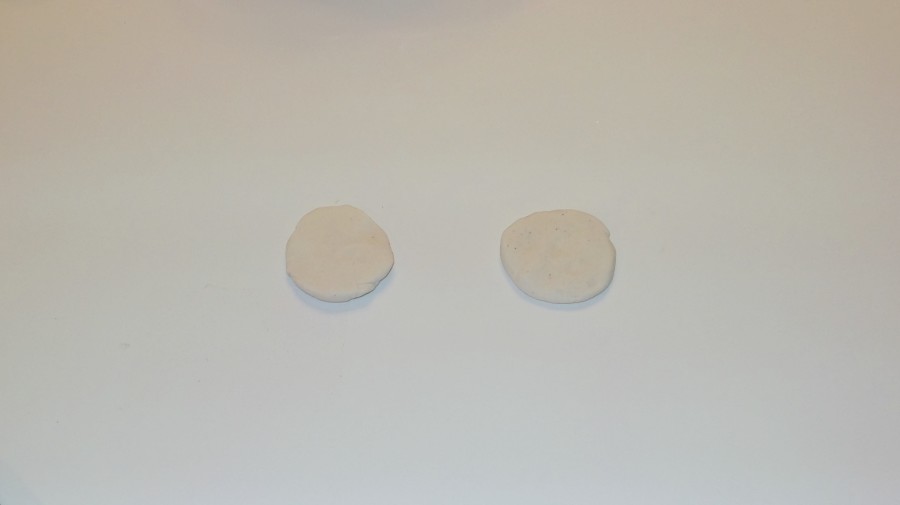 Push the white circles of playdough together. Roll the gray playdough into a long strip. Use it to form goggles around the eyes. Stick one googly eye in the center of each goggle.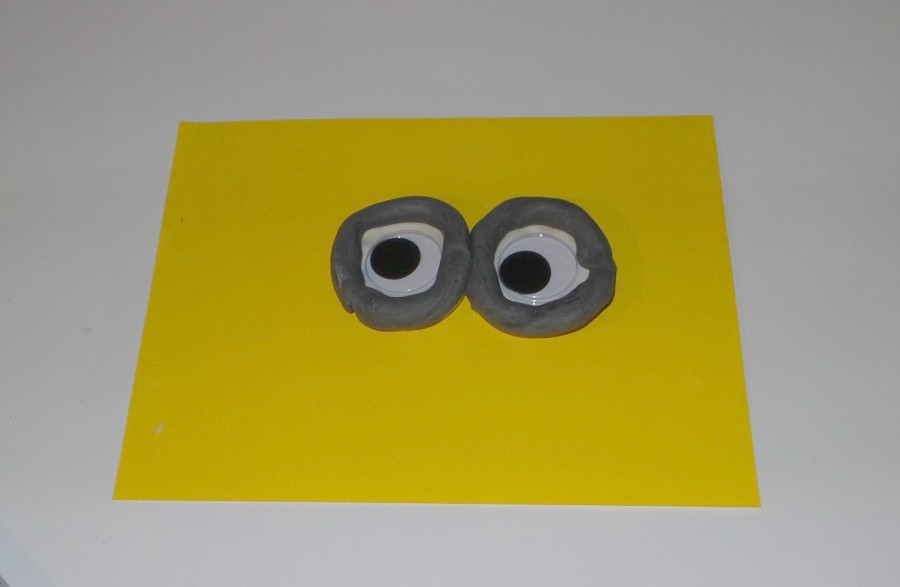 My daughter wanted to turn our jar into one of the "fancy" Minions. So, we formed a mustache out of playdough and attached it to the goggles.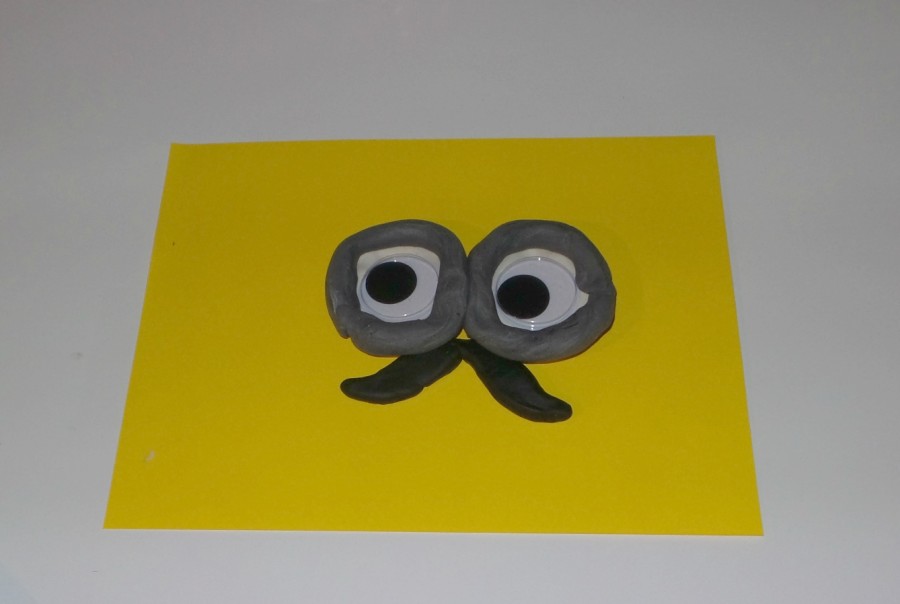 Use the black playdough to form two goggle bands. Attach one to each side of the goggles.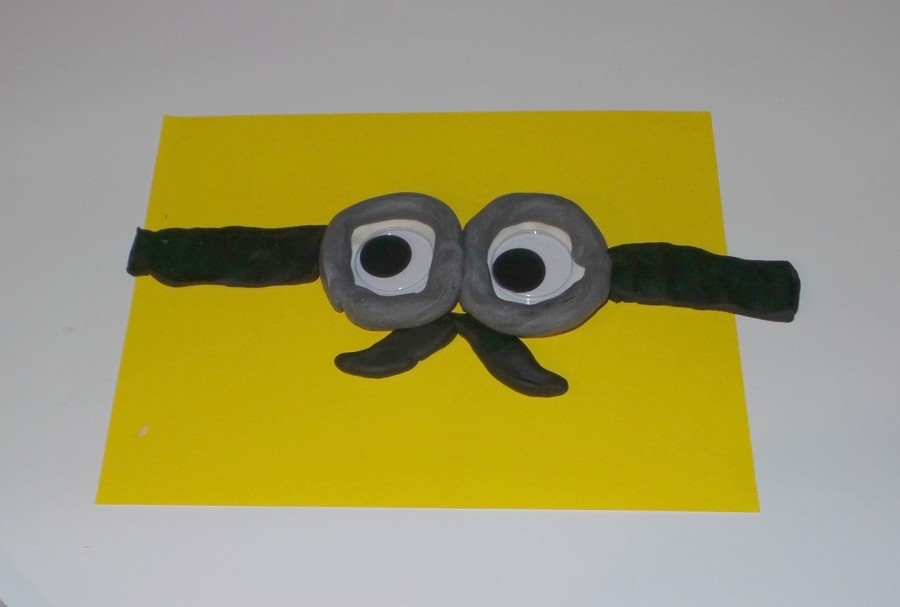 Attach the overalls to the yellow paper.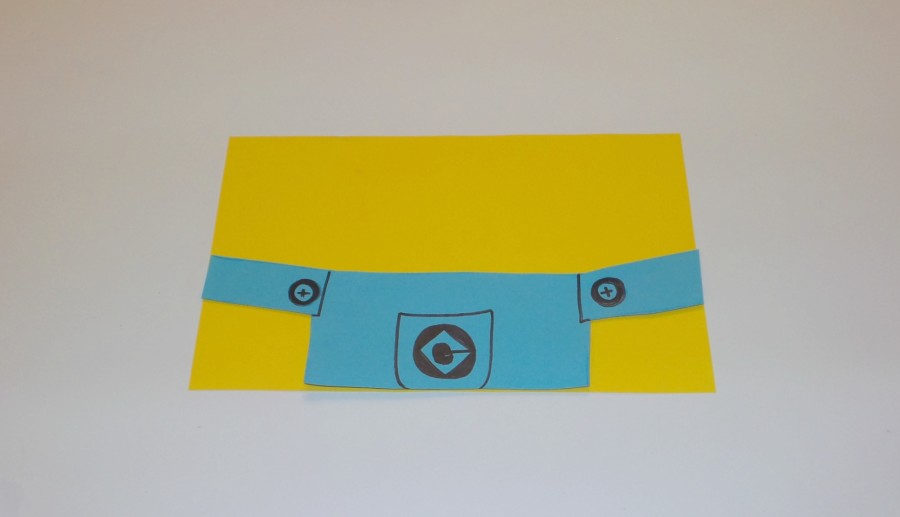 Draw a mouth above the overalls.
Insert the yellow paper with the overalls into the jar.
Attach the eyes and mustache to the outside of the jar.
Fill with fun party supplies.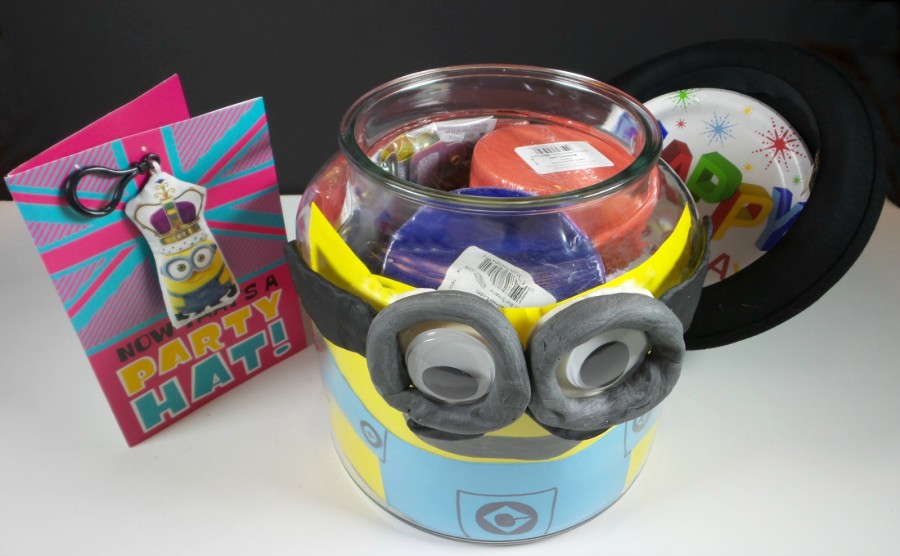 To complete the look, put a hat on your jar.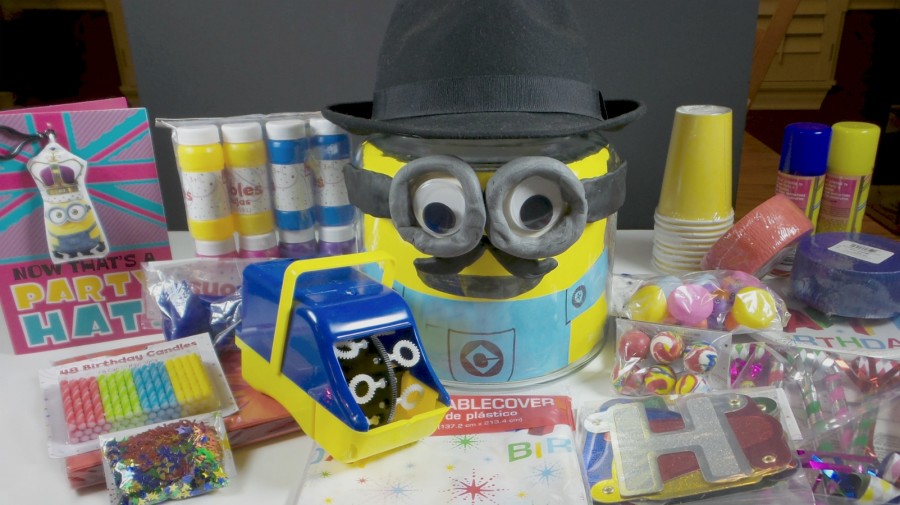 Here is what's in our Minions party kit:
Balloons
Confetti
Birthday Candles
Cups
Utensils
Streamers
Happy Birthday Banner
Bubble Machine
Bubbles
Bouncy Balls
Little Rubber Duckies
Horns
Crazy String
Here is a video of our Minions creation:
Our party kit wouldn't be complete without our super fun Minions Hallmark card! I love that both Minions are wearing hats.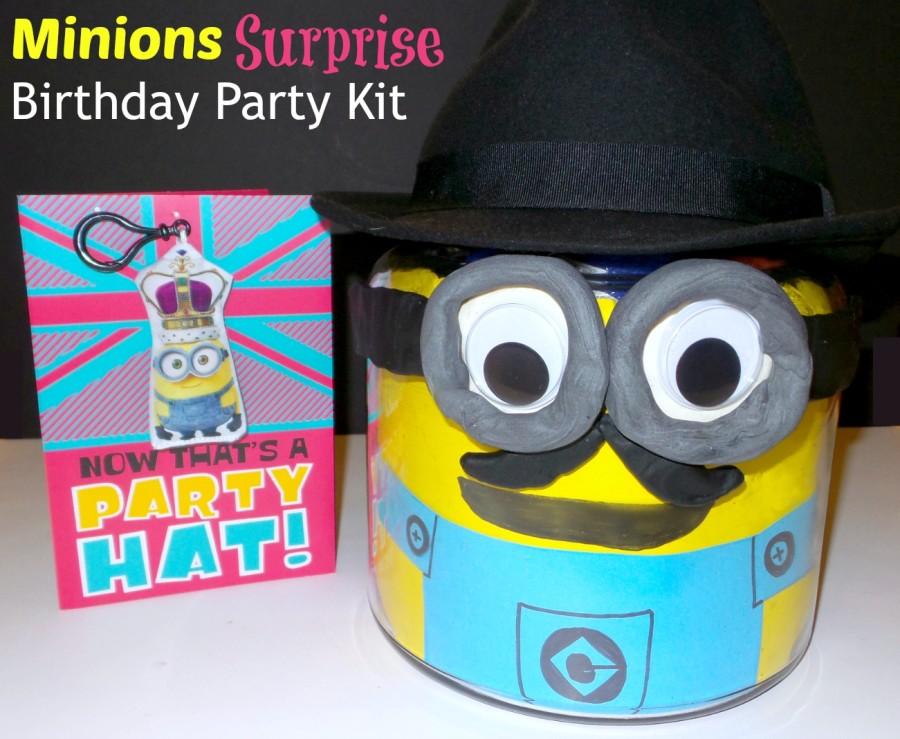 My husband isn't going to suspect a thing! We cant wait to see his face when he finds a complete party inside of our Minions jar! We also think he will really love this hilarious Hallmark Minions card!
What is the best Hallmark card you've ever received for a birthday?