This is a fun craft project for kids. It is super simple and kids can easily complete it without much assistance.
Required Items
1 package of regular cupcake papers
1 package of small cupcake papers
1 package of green pipe cleaners
a container for the flower arrangement
Step One-Turn a cupcake paper upside down and flatten.
Step Two-Put a regular sized cupcake paper on top of the flattened paper. Put a smaller paper inside the regular one. Put two pipe cleaners together and fold in half.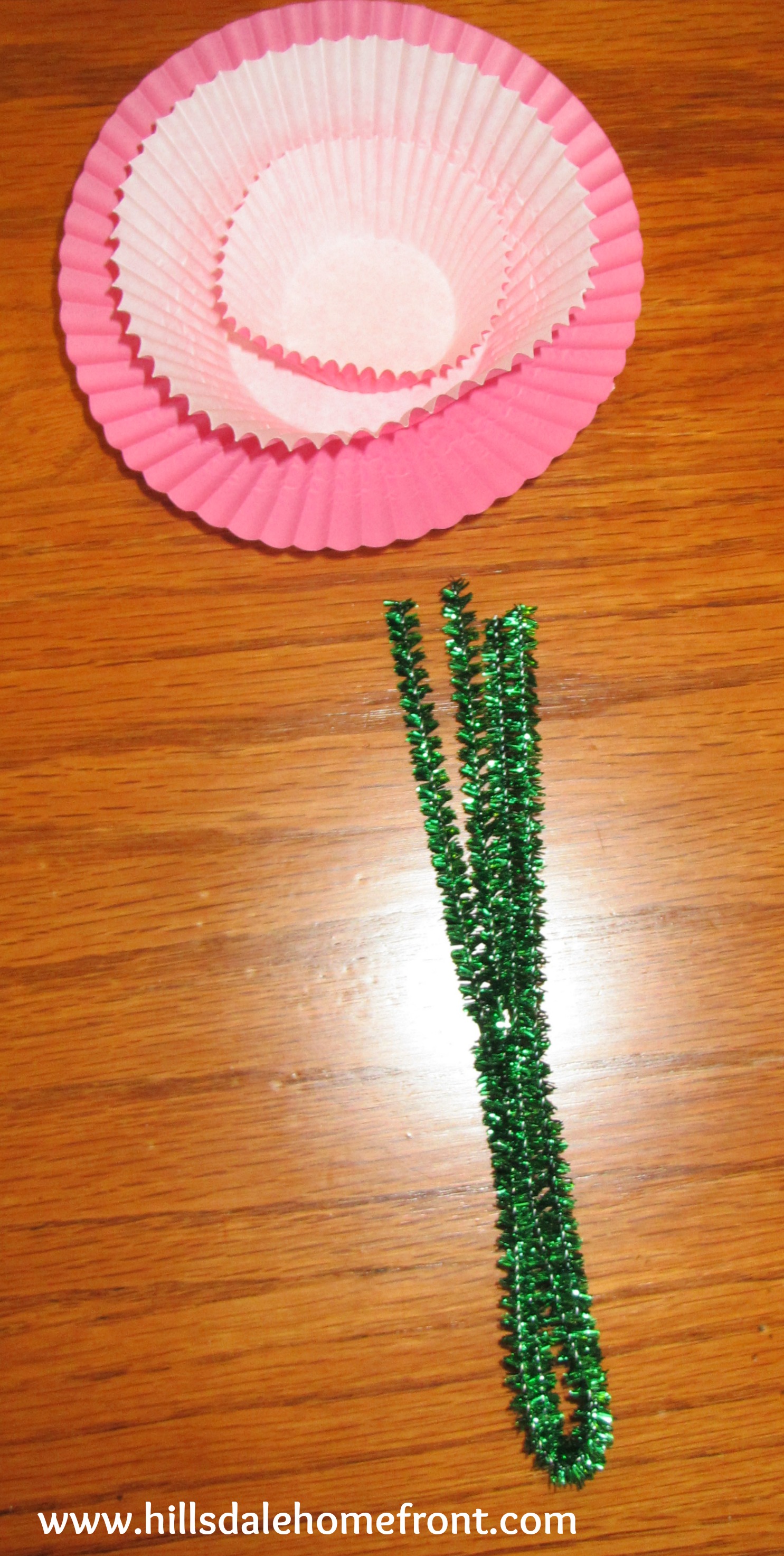 Step Three-Insert both pipe cleaners through the bottom paper and pull through into the small paper.
Step Four-Cross the pipe cleaners to form an x.
That's it. My daughter made several flowers and we put them into a container. You can do this craft for any holiday by changing the color/design of the cupcake papers.