The start of the new school year is just around the corner. So, I came up with a special breakfast recipe I can make for my daughter's very first day of Kindergarten.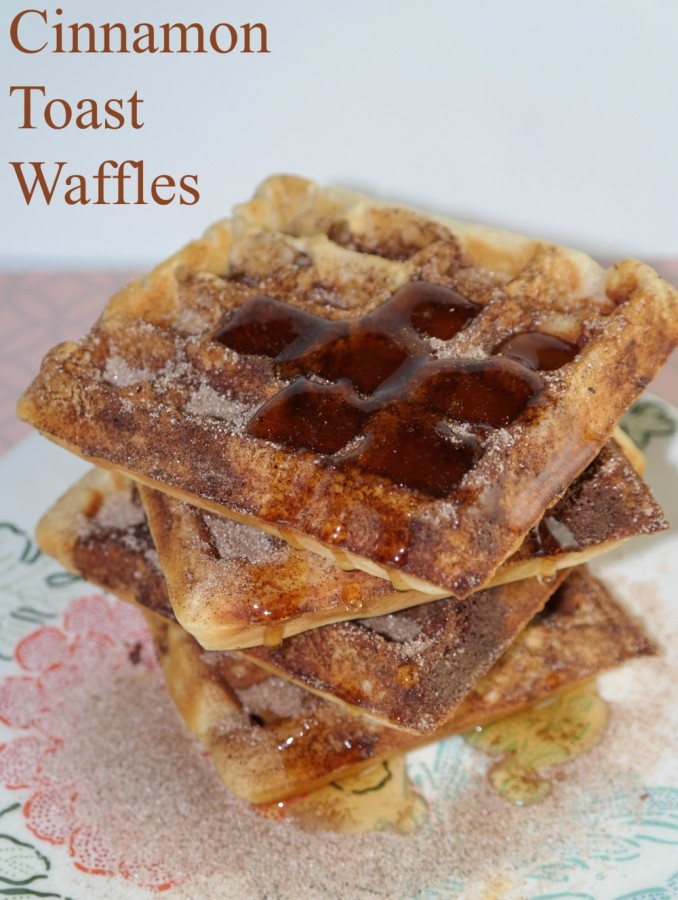 She loves cinnamon toast…well, we all do! It is one of my favorite things to eat for breakfast. I love the crunchy cinnamon sugar topping. It is so delicious.
I decided to create that same amazing topping on waffles. Oh, wow! These were so incredible. Imagine a fluffy waffle topped with a perfectly crunchy cinnamon topping. It is the ultimate breakfast and a fun play on cinnamon toast.
It is so easy to make these delicious waffles. My daughter had so much fun helping me in the kitchen. I let her pour the ingredients into the bowls and mix everything. She also loved sprinkling the cinnamon and sugar on the waffles.
Cinnamon Toast Waffles Recipe
Cinnamon Toast Waffles
Ingredients
2 eggs
2 cups flour
½ cup vegetable oil
1 & ¾ cups milk
1 Tbsp. sugar
¼ tsp. cinnamon
4 tsp. baking powder
¼ tsp. salt
¼ tsp. vanilla extract
For the topping
¼ cup cinnamon plus 1 cup sugar
Instructions
Combine the eggs, milk and oil and vanilla and beat until mixed thoroughly.
Mix together the dry ingredients.
Add the wet ingredients to the dry ingredients.
Stir until combined.
Grease your waffle iron.
Spoon the batter onto the waffle iron.
Sprinkle with the cinnamon sugar topping.
Cook according to waffle maker instructions.
Serve with extra cinnamon/sugar and syrup.
You may have noticed that the recipe calls for adding a cinnamon sugar mixture to the top of the waffle batter before closing the iron lid. This is what makes these waffles truly spectacular. When your waffles have finished cooking, they will have a crunchy and sweet cinnamon topping, just like my favorite toast!
According to my daughter, you really dont need syrup. She ate the waffles with just cinnamon and sugar. However, I think they taste even better with it.