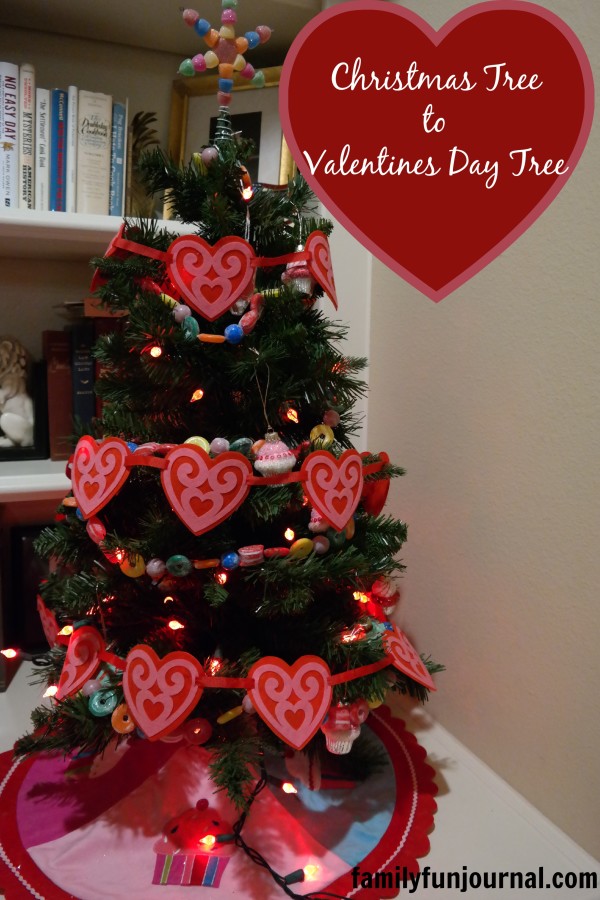 My daughter has a really cute candy themed Christmas tree.  She got kind of upset when I started to take down the Christmas decorations. She really wanted me to leave this tree. So, I decided to turn it into a Valentines Day tree.
I know a lot of people joke about leaving their Christmas trees up all year. I wish I could. I love Christmas decorations. However, I don't want to be known as the weird lady down the street who keeps her Christmas decorations up all year. Plus, if you saw my yard and house, you would understand. I think my husband tries to outdo Clark Griswold's Christmas decorations every year.
Instead, I try to keep a fun atmosphere by putting up decorations for every holiday. By doing this, my daughter has something to look forward to with each approaching special occasion.
To transform the Christmas tree, I kept the candy and cupcake decorations and removed the peppermint striped Christmas lights and ornaments. I was fortunate that the tree skirt is covered with cupcakes. I think it still works for Valentines Day.
During my last trip to Target, I found really pretty felt hearts in the Dollar Spot section. I purchased three packages.
I added them to the tree. I think it is such a cute Valentines Day decoration. Plus, my daughter loves it. 
If you are interested in repurposing other Christmas decorations, check out this post about my Valentines Day wreath.