I love preparing fun Christmas treats. Since the holidays are super busy, I also appreciate an easy option.
This snowman is super cute and so simple to put together. All of the snowman's components are purchased from the grocery store. You don't have to bake a single thing. Isn't that great?
You can quickly assemble this treat for a holiday party or gathering. I guarantee your guests will think it is too cute to eat.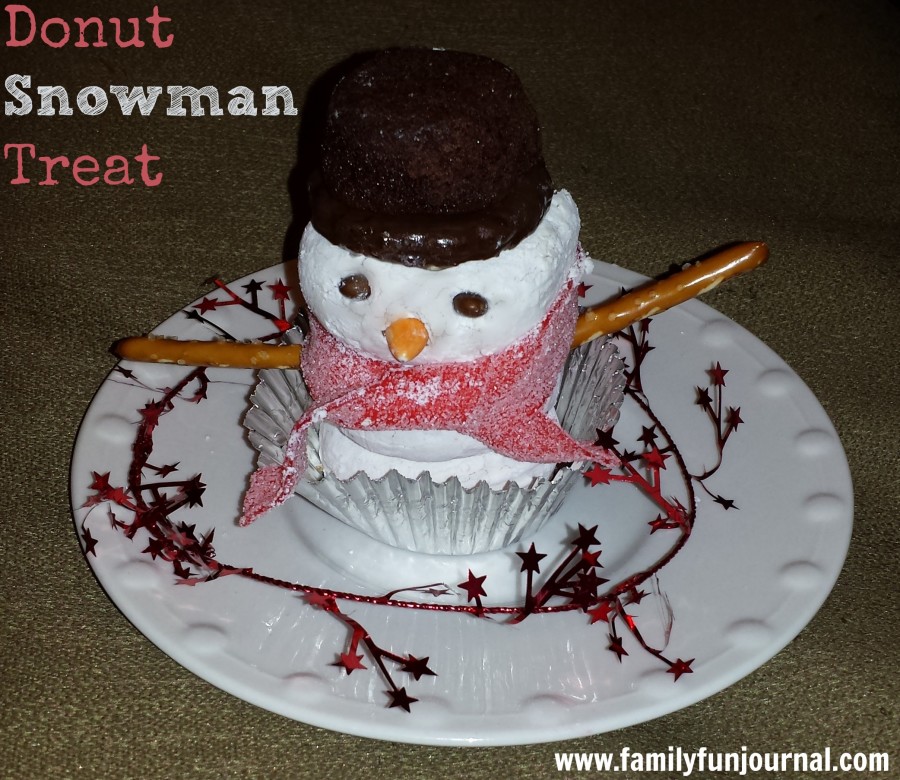 Kids will love this snowman Christmas treat. Not only will they enjoy eating it, they will have a blast putting it together. It would also be a great activity for kids during a holiday party. You could put all of the ingredients on a table and let the kids assemble their own snowmen.
Check out this photo for a diagram of the ingredients.  If you cant find chocolate covered sunflower seeds, you could easily use chocolate chips for the eyes and an orange Tic Tac for the nose.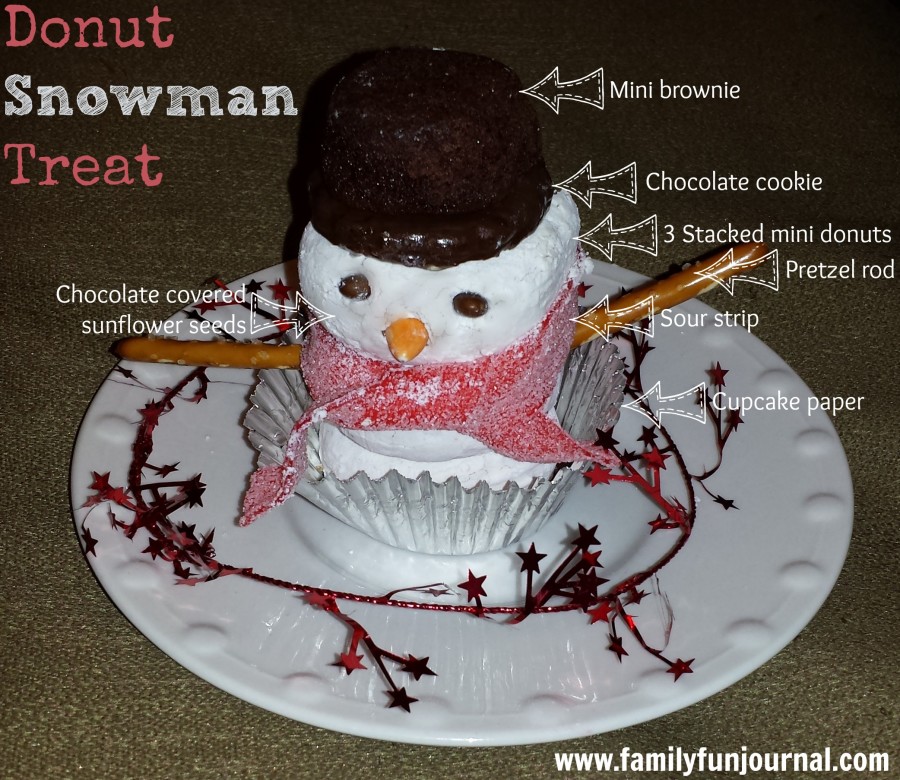 Christmas Snowman Treat
Christmas Snowman Treat
Ingredients
Mini powdered sugar donuts
Mini brownies
Sour strips
Chocolate covered sunflower seeds (I purchased these at Trader Joe's)
Cupcake papers
Pretzel rods
Instructions
Place a cupcake paper on the counter.
Stack three donuts in the paper.
Stick a pretzel rod into each side of the middle donut.
Insert two sunflower seeds and a nose into the top donut.
Wrap and tie a sour strip directly underneath the top donut.
Place a chocolate cookie on top of the donut stack.
Top with an upside down mini brownie.
I hope you enjoy this fun snowman treat!