I love the combination of chocolate and mint. It is one of my absolute favorites. During the Life of the Party Link Up last week, I was thrilled to spot five amazing looking chocolate and mint desserts.
Not only do these desserts feature my favorite flavor combination (next to peanut butter and chocolate) they are also perfect for St Patrick's Day. I love the bright green colors of these delicious looking desserts.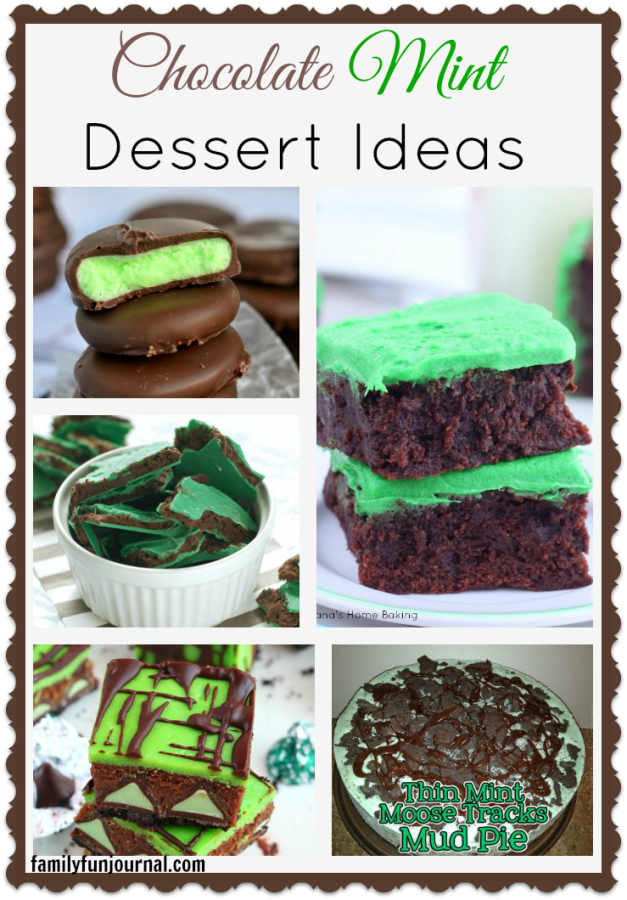 The chocolate covered mint patties from Mom on a Time Out look amazing. I think they will taste even better than a prepackaged York. I absolutely love the green color of the center of the candy.
Don't even get me started about the mint chocolate chip frosted brownies from Roxana's Home Baking. I wish I had one right now. You cant go wrong with triple chocolate brownies topped with a minty frosting.
How adorable is the thin mint truffle bark from Wine and Glue? I love the combination of white chocolate chips, mint cookies and cream cheese. These would be so cute to give away in a cellophane bag for St Patricks Day.
Roxana's Home Baking has created another winning recipe with her mint truffle brownies. These brownies are filled with mint truffles and also contain a layer of cheesecake! I cannot wait to try them.
The thin mint moose tracks mud pie seems like a very refreshing dessert. Who wouldn't love mint ice cream on a chocolate crust covered in cookies and fudge?
I hope you try one or all of these amazing recipes.
If you want to link up with us at Life of the Party, check back here at 7 p.m. central every Thursday night. We'd love for you to share your latest projects. When you link up, your project may be featured by several different bloggers.
I don't know about you, but I'm going to make dessert.