I received this DVD box set to facilitate this review. All thoughts and opinions are my own.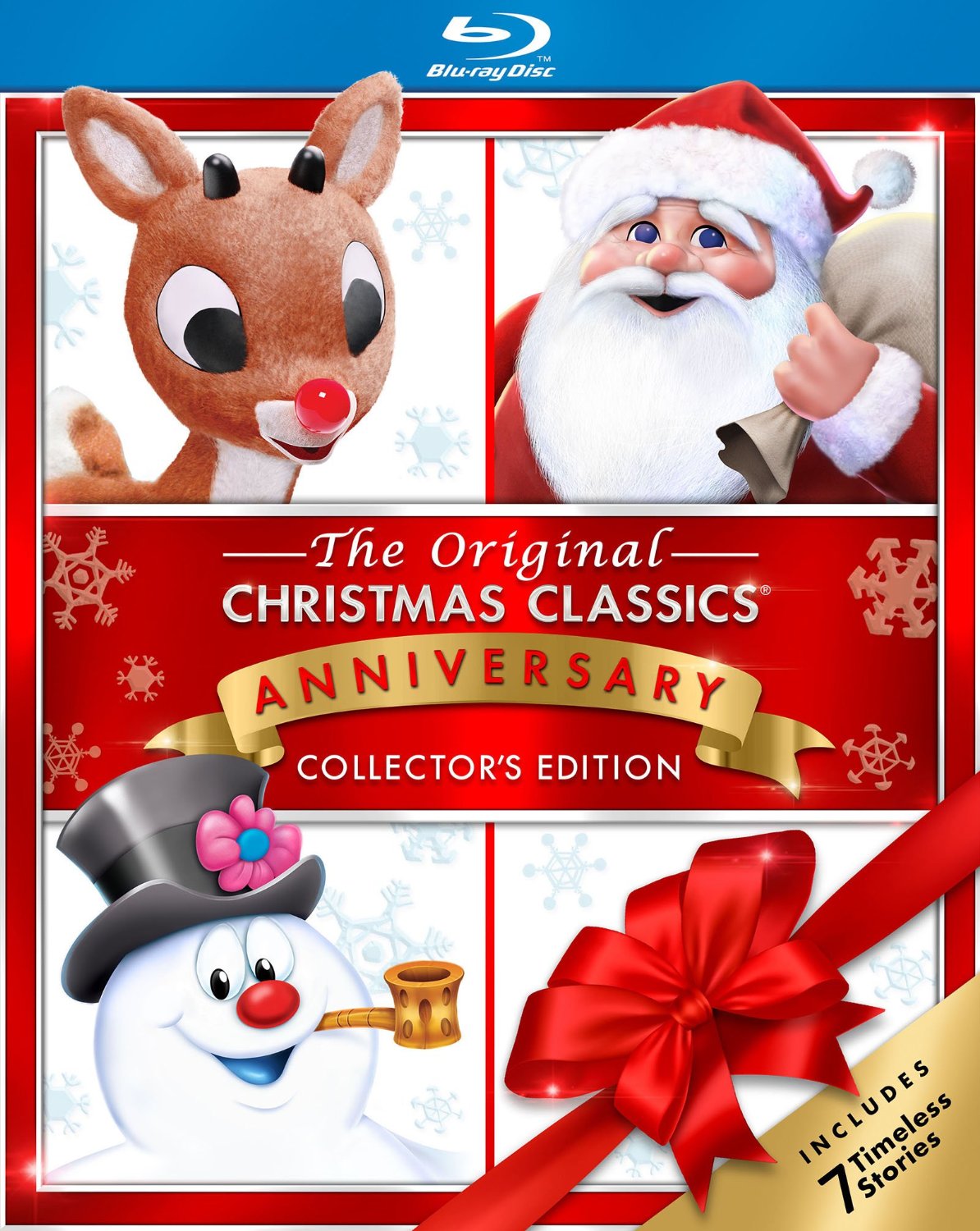 In my family, it is a Christmas tradition to watch the classics. When I refer to the classics, I'm talking about Santa Claus is Comin' to Town, Frosty the Snowman and Rudolph the Red-Nosed Reindeer.
We watch these cartoons every Christmas. It is really great that I can share my favorite childhood Christmas cartoons with my own daughter.
These Christmas classics are the perfect way to get into the holiday spirit. This DVD set would make an amazing Christmas gift or stocking stuffer. Plus, you can enjoy watching the cartoons with your family during the holiday.
Now, you can buy all of them in an exclusive 45th anniversary boxed set: The Original Christmas Classics Anniversary Collector's Edition Gift Set.
This set includes:
Main Features:
45th Anniversary Collector's Edition of Santa Claus is Comin' To Town-Learn about the real Kris Kringle in this family-friendly tale.
45th Anniversary Collector's Edition of Frosty the Snowman-Find out the story about Frosty and how he came to life.
50th Anniversary Collector's Edition of Rudolph the Red-Nosed Reindeer-Rudolph visits the Island of Misfit toys and leads Santa's sleigh.
Additional Cartoons:
Frosty Returns
Mr. Magoo's Christmas Carol
The Little Drummer Boy
Cricket on the Hearth
Bonus materials including crafts, singing, fun facts and more.
Here is a clip from the collector's edition set:
To find out more about this boxed set, visit Original Christmas Classics.
Christmas Printable Activities
If you love the Christmas classics, you will enjoy these fun printable activities.
To access the printables, click on the image below. You will then be taken to a downloadable file. Once it is downloaded to your computer, you can print them out.