I love apple cider. This time of year, it is one of my favorite beverages. Since it is fall, I decided to combine apple cider and a cake mix to create something pretty delicious.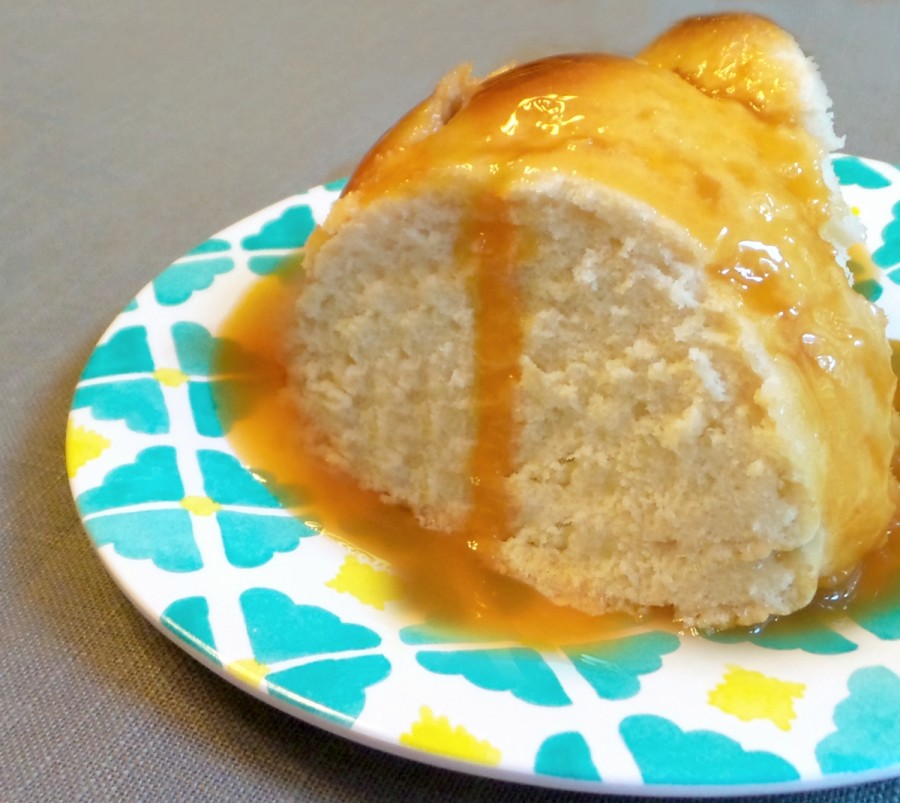 I love to buy prepackaged cider mix. I use it in all sorts of recipes and to make potpourri. It smells and tastes great. Here is how I used this mix to create Red Hot Apple Cider.
For this recipe, I used a packet of the mix because it contains the apple flavor and appropriate spices.
If you dont have any of the prepackaged apple cider on hand, you could easily substitute apple juice for the water in the recipe. I would then add about 1/2 tsp. of cinnamon to the cake mix.
This cake has an extremely fluffy texture. It has the perfect hint of flavor with a slight taste of apple cider and spices. It is an incredibly perfect dessert.
This cake has so much flavor, you dont need to frost it. However, since I love caramel drizzled on my hot cider, I decided to put it on top of the cake.
When it comes to the caramel topping, pretty much any type or variety will work on top of this cake. I used a jar of ice cream caramel topping.
The caramel topping just enhances the apple flavor. It is a great combination.
Caramel Apple Cider Cake Recipe
Caramel Apple Cider Cake
Ingredients
1 white cake mix
3 egg whites
1 cup water
¼ cup vegetable oil
1 packet of spiced apple cider
Jar of caramel sauce
Instructions
Preheat oven to 350
Spray the pan with cooking spray
Blend cake mix, water, oil, egg whites and apple cider mix.
Beat for 2 minutes on medium
Pour batter into pan and bake for 30-35 minutes.
I hope you enjoy this caramel apple cider cake!
If you like apple recipes, check out: