This Canada Dry Sparkling Water shop has been compensated by Collective Bias, Inc. and its advertiser. All opinions are mine alone. #WaterOnlyBetter #CollectiveBias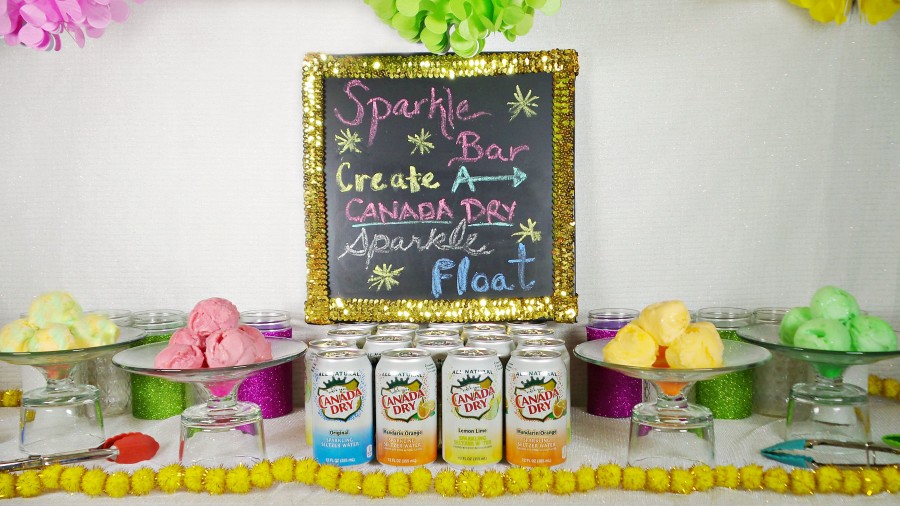 In my house, we think anytime is the perfect time to host a party. We love to hang out with family and friends and enjoy the nice weather. The three of us have so much fun getting ready for an event, the party is just an added bonus.
My daughter loves to take the lead in planning our events. Sometimes, I like to have parties just so she can have fun with the planning process.
My family doesn't need a special occasion to celebrate the relationships we have with our family and friends. We often host casual get togethers so that we can keep in touch with the important people in our lives.
Since it's July, we decided to host a summer party. Because of the hot weather, I wanted to serve an amazing, refreshing beverage.
I am huge fan of Canada Dry Sparkling Seltzer Water. So, I decided to use it to make delicious fizzy floats.
I didn't want to prepare drinks and serve them. I wanted something more interactive. As a result, I came up with a way to get my guests involved in the process. By creating a Sparkle Bar, I would encourage guests to create their own beverages. This would add a fun feature to our party.
After we made our plans, my family headed to Walmart to get everything for our special summer event.
I went to the sparkling water aisle to check out the options.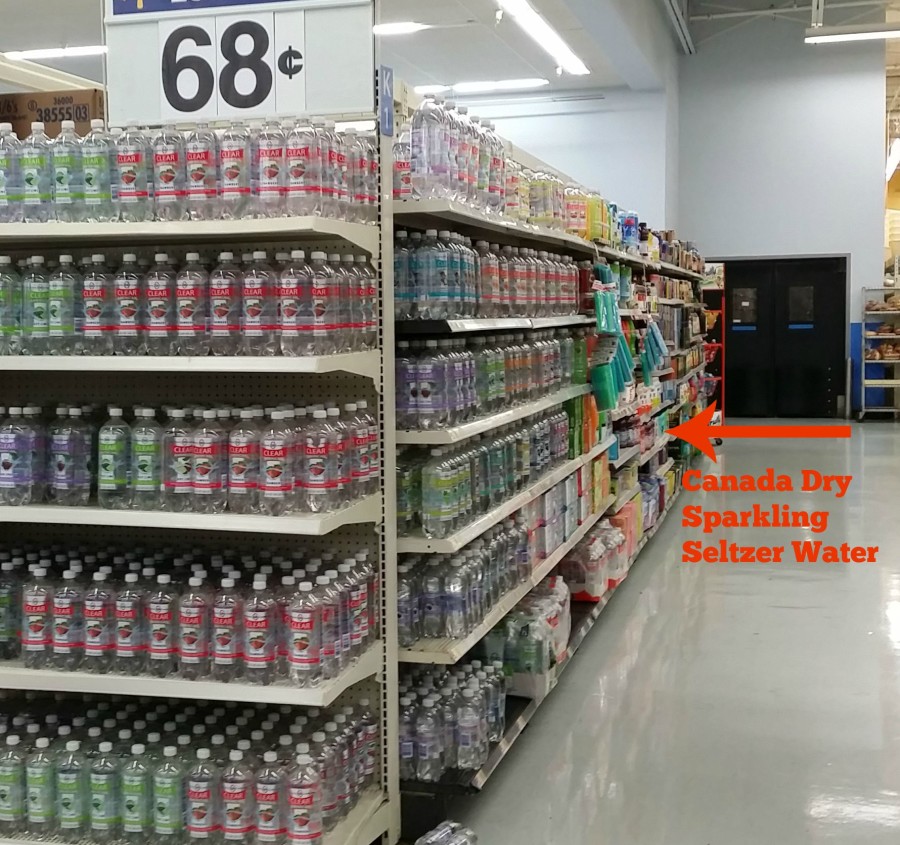 In addition to the original flavor, I was thrilled to find Canada Dry Sparkling Seltzer Water in lemon lime and mandarin orange. I was also impressed that even the flavored beverages are free from calories, sodium and artificial flavors.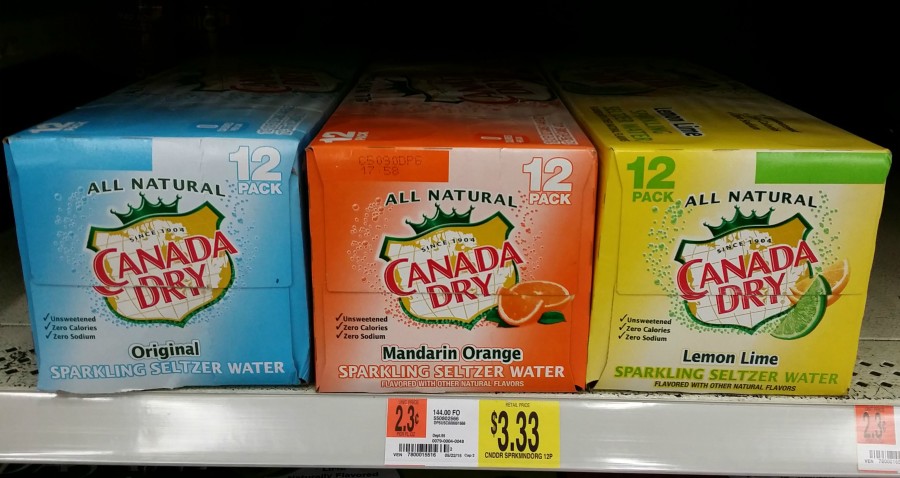 I picked up a 12 pack box of each flavor. I love that the boxes match the flavor of the beverages.
I then went to the freezer section and purchased several sherbet flavors including lime, raspberry, orange and rainbow.
Since the main component of our party is a Sparkle Bar, I decided to make special glittery sleeves for our mason jar glasses. Not only will these sparkly sleeves look great at my event, they will also insulate the glasses and help the floats stay cold in the heat.
Canada Dry Sparkling Water Bar
The sparkling water bar has several components. To start, I created a fun craft project to make my party glasses extra special.
Sparkling Water Mason Jar Sleeve Tutorial
Supplies: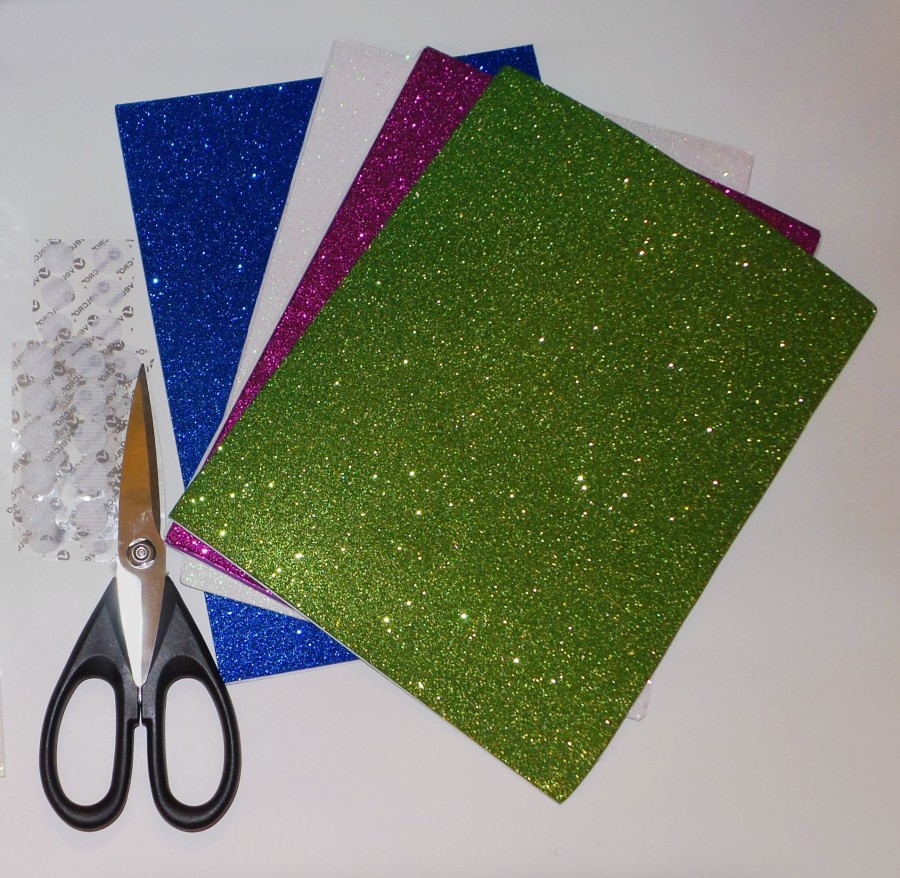 Glitter covered foam sheets
Velcro dots
Scissors
Instructions:
Cut each foam sheet in half.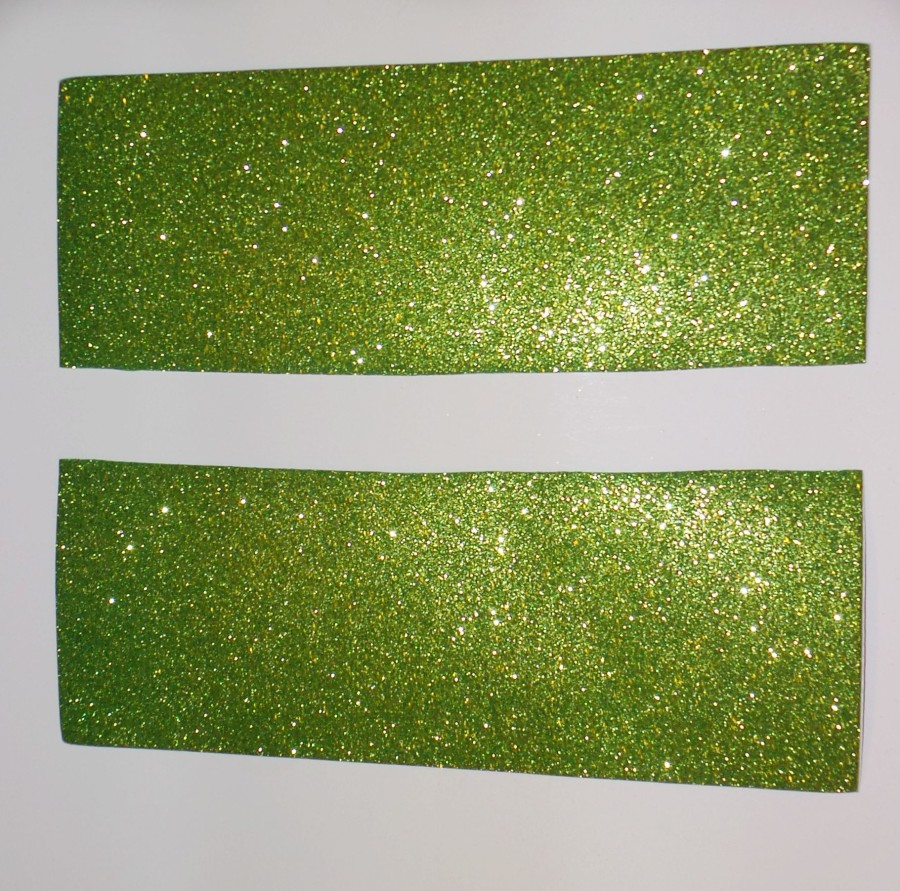 Take one half and flip it over. On the edge of one side, place three velcro dots in a line.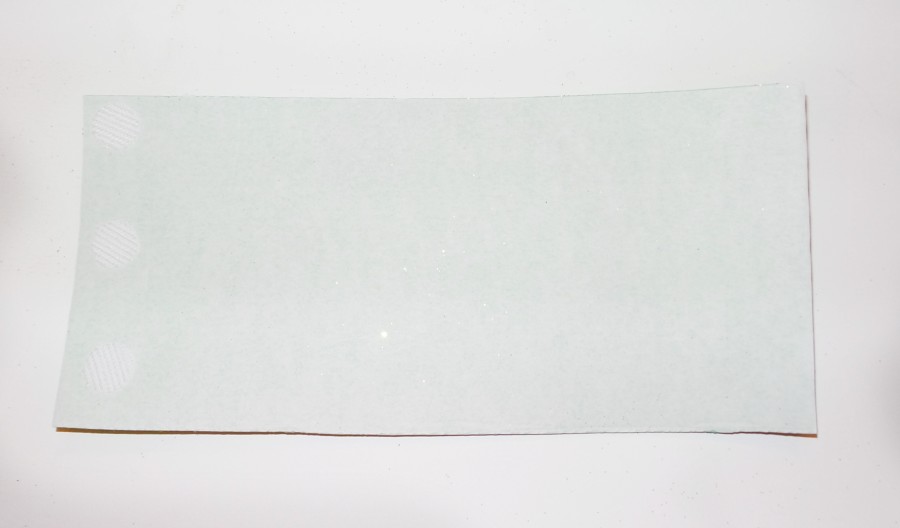 On the opposite outside edge, place three velcro dots (to meet up with the other side).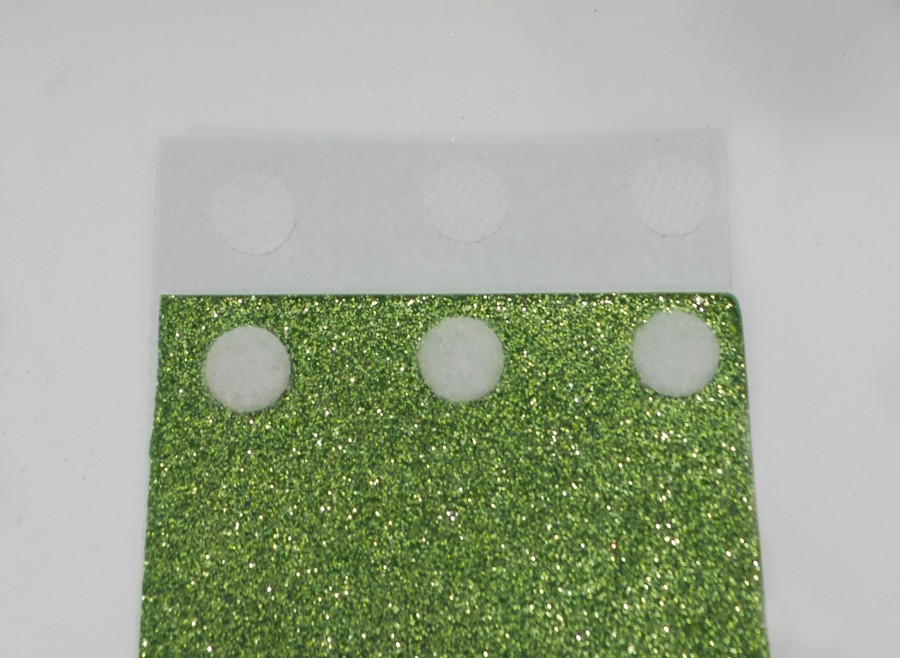 Wrap around each mason jar.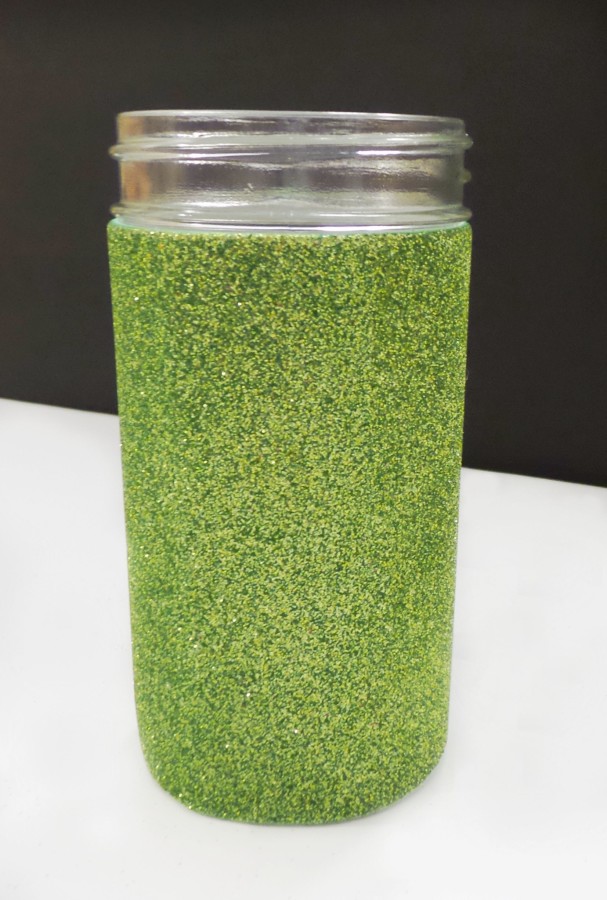 These sleeves really add a glitzy element. Because they are reusable, you could let your guests take their sparkly sleeves home as party favors. Everyone at my party loved the sleeves.
Now, let's talk about the star of the Sparkle Bar, the incredibly delicious Canada Dry Sparkling Water floats!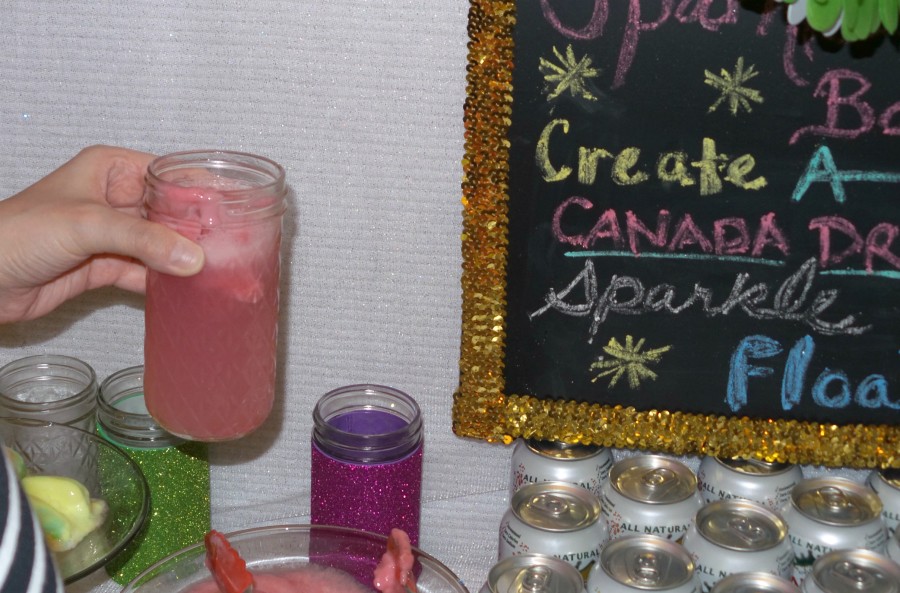 Canada Dry Sparkling Water Sherbet Float Recipe

Canada Dry Sparkling Float Bar
Ingredients
Lime Sherbet
Raspberry Sherbet
Rainbow Sherbet
Orange Sherbet
Mandarin Orange Canada Dry Sparkling Seltzer Water
Lemon Lime Canada Dry Sparkling Seltzer Water
Original Canada Dry Sparkling Seltzer Water
Instructions
Scoop sherbet and freeze for several hours.
Chill the Canada Dry Sparkling Seltzer Water cans.
Place a scoop of sherbet into a glass.
Cover with seltzer water.
You can mix and match flavors to create the ultimate drink!
Here is how I prepare my sherbet ahead of time. I make numerous scoops and put them in plastic containers. I then store them in the freezer until party time.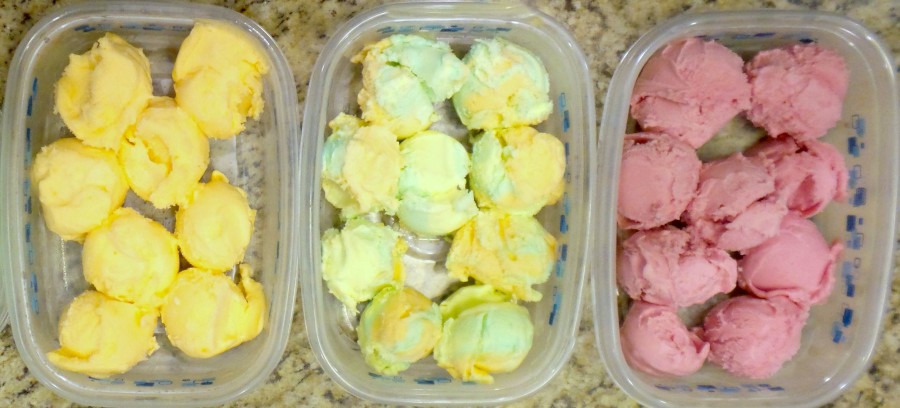 Sparkle Bar Tablescape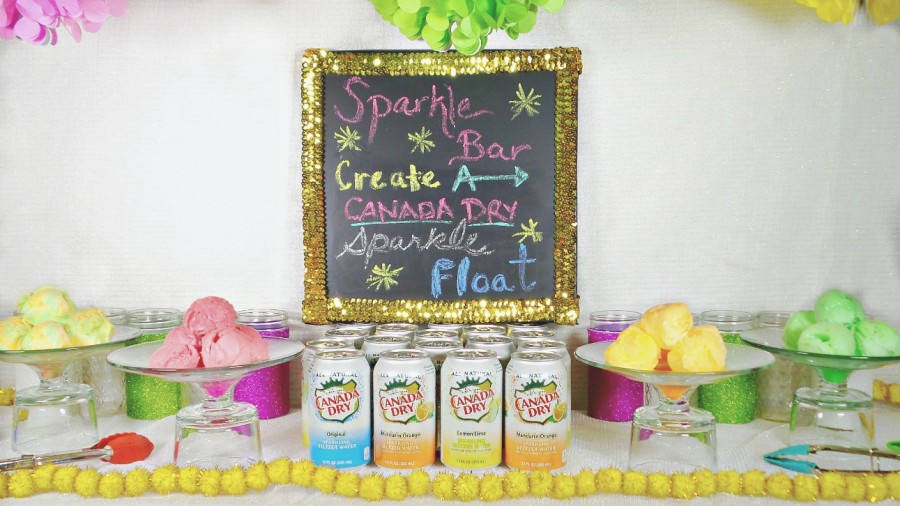 It is really easy to create a great tablescape. In my case, I decorated a buffet that served as our Sparkle Bar. I used the colors from the Canada Dry Sparkling Seltzer Water cans as inspiration for my tablescape.
For starters, I hung a sparkly piece of fabric on the wall that draped onto my table. I covered the sparkly material with a glittery piece of tulle. I then took sparkly pom pom garland and outlined my buffet. I placed glitter sleeve covered and plain mason jars along the back of the bar.
To add to the look of the bar, I hung three colorful puffs from the ceiling.
On the buffet, the Canada Dry Sparkling Seltzer Water beverages are front and center. I then took a chalkboard and added a glitter edge to form a frame. I used glitter chalk to write a description for my guests. I propped it up on top of the cans in back.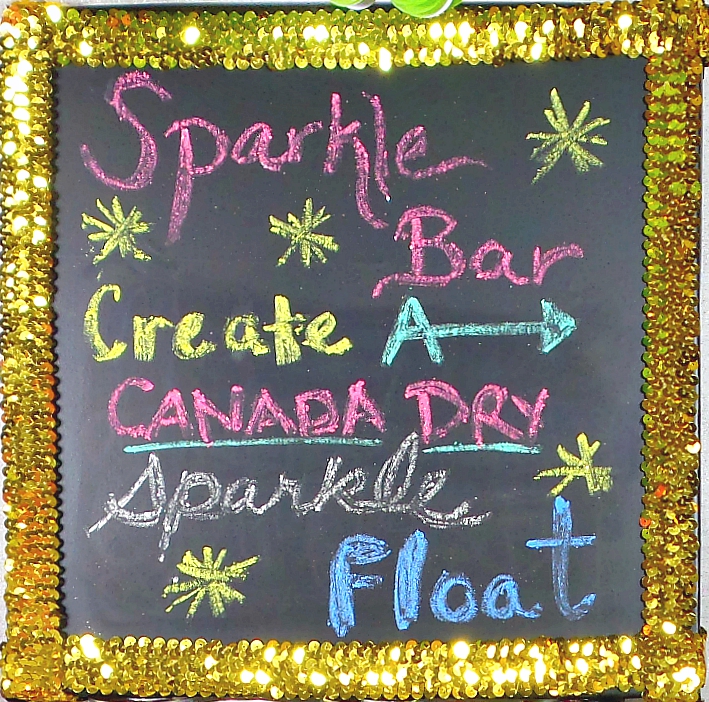 For the serving plates, I turned four stemmed bowls upside down and filled each well with glitter to match the corresponding sherbet flavor. I then topped each one with a glass plate.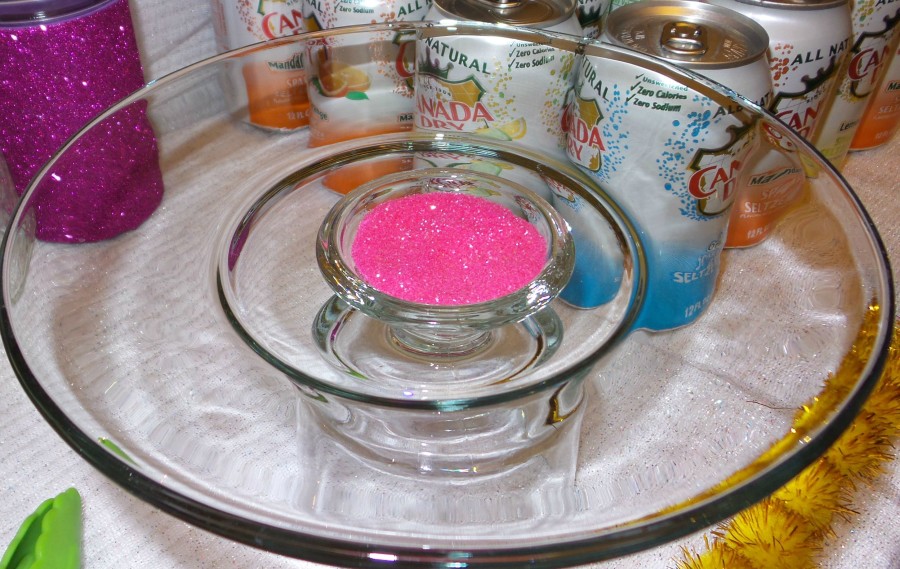 I piled the scoops of sherbet in the center of each plate. I placed four scoops on the bottom and one on top.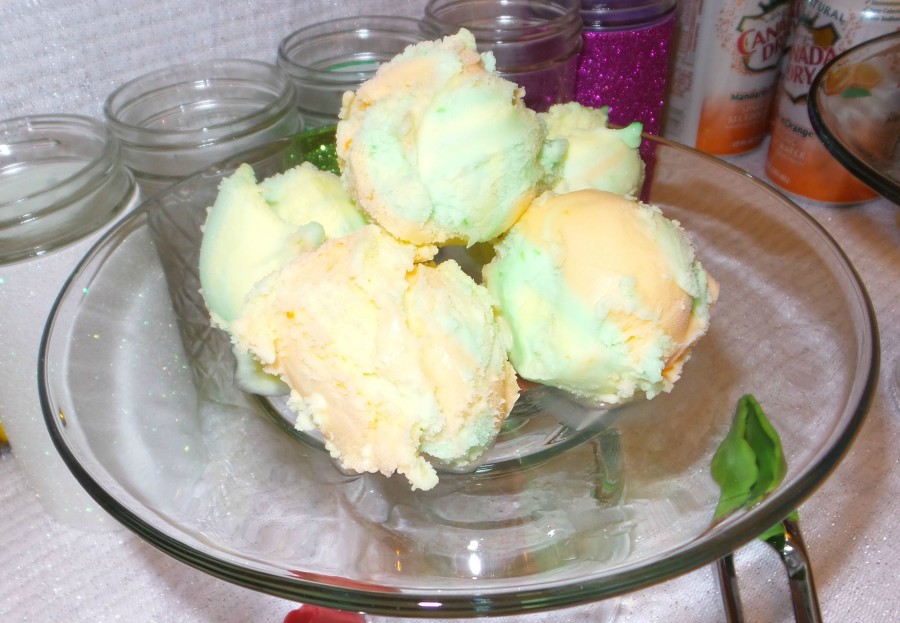 For easy serving, I placed a pair of tongs next to each plate.
I used a lot of sparkly and glittery items. I thought they worked with the Sparkle Bar theme.
I love that my guests felt like they were attending a special event. I love to go above and beyond to make everyone feel like a VIP guest.
Our Canada Dry Sparkling Water Bar Creations
While the sparkling floats are delicious and refreshing, the Canada Dry Sparkling Seltzer Water is so amazing. Courtney loved the mandarin orange and drank it right from the can.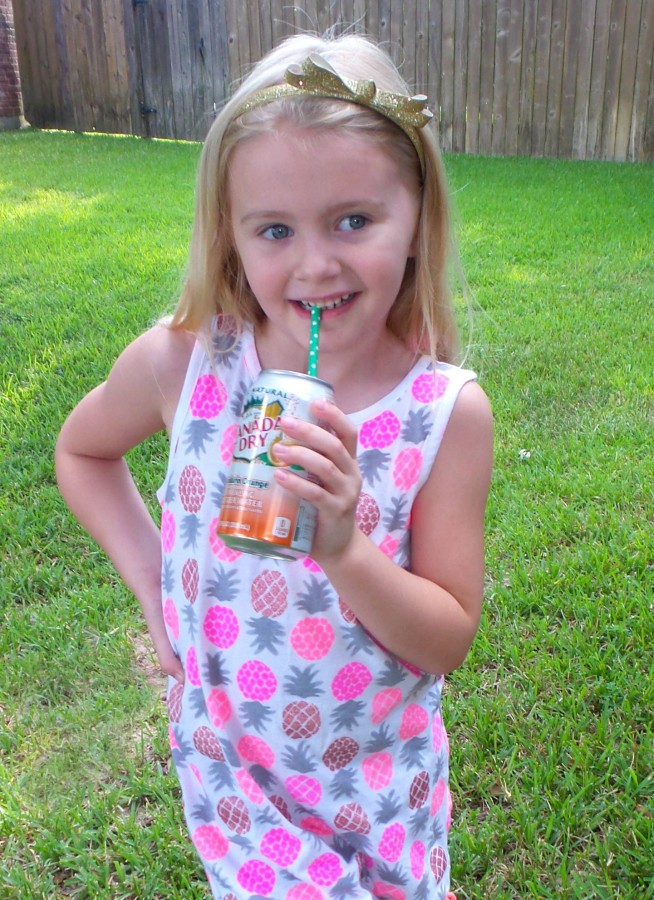 The Sparkle Bar was such a popular feature! The kids absolutely loved it. Let's be honest, the adults thought it was a ton of fun too. The drinks were fruity and fizzy, perfect for a hot summer day.
I helped Courtney make her first float. She chose to pair raspberry sherbet with Lemon Lime Canada Dry Sparkling Seltzer Water.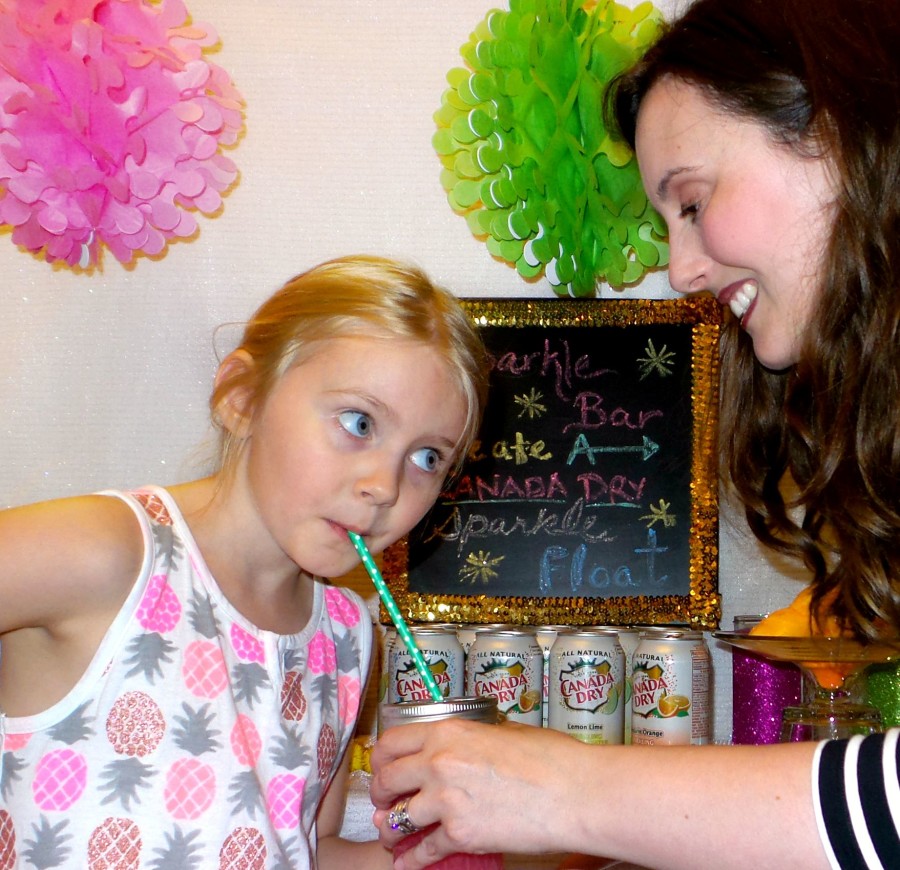 Raspberry sherbet paired with the Original Canada Dry Sparkling Seltzer Water was definitely kid-approved!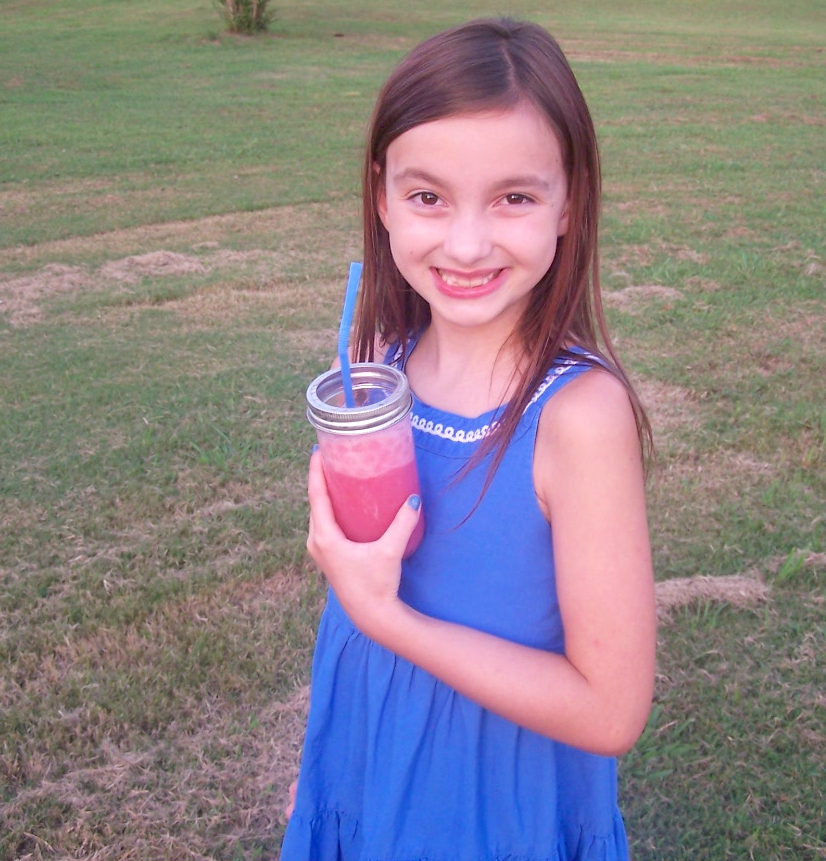 Another popular mixture was Lemon Lime Canada Dry Sparkling Seltzer Water paired with orange sherbet. Court loved the tangy, citrusy flavor of his drink.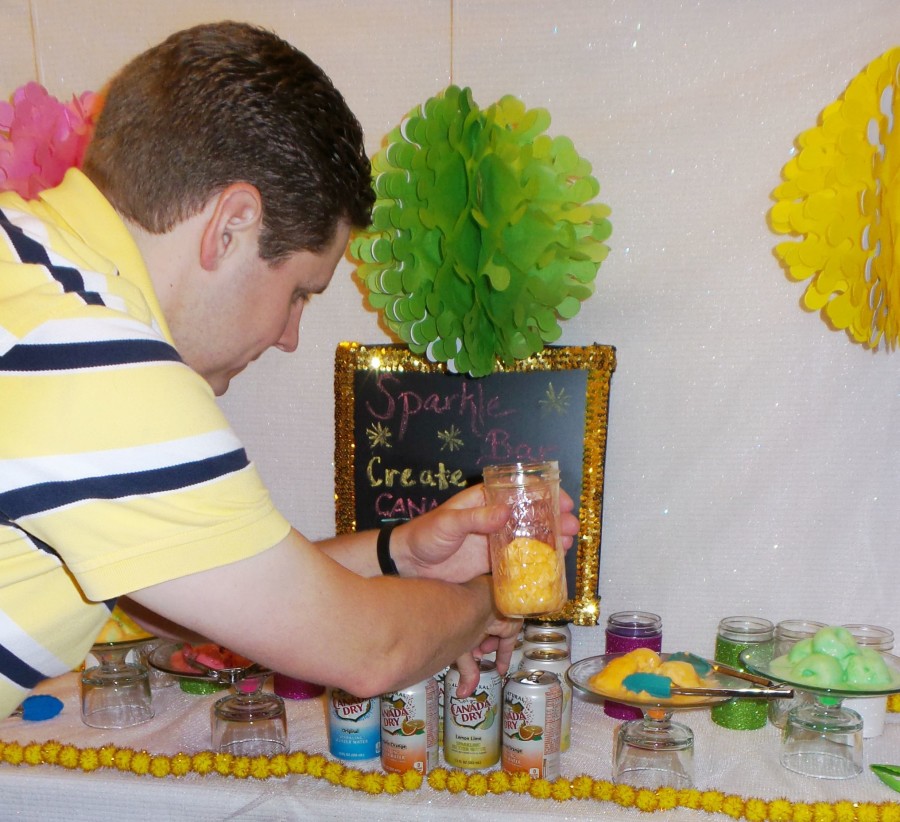 For Bella, she loved creating a lemon lime flavored float. She chose to pair Canada Dry Lemon Lime Seltzer Water with lime sherbet.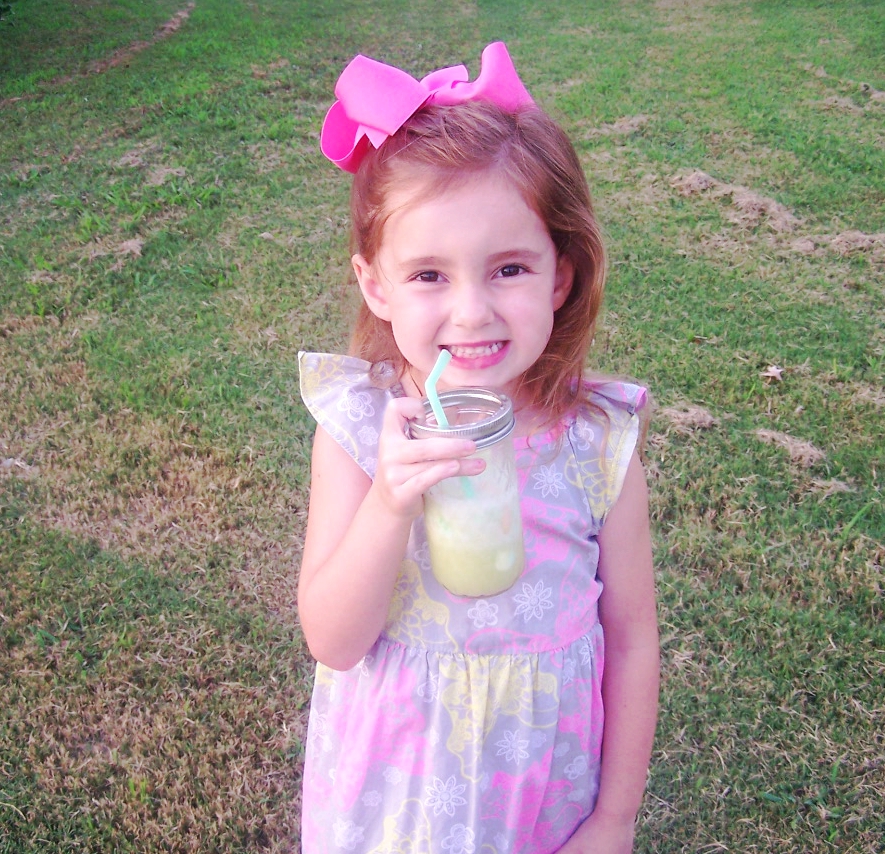 For a very fruity, refreshing beverage, Mandarin Orange Canada Dry Sparkling Seltzer paired with raspberry sherbet was a delicious choice.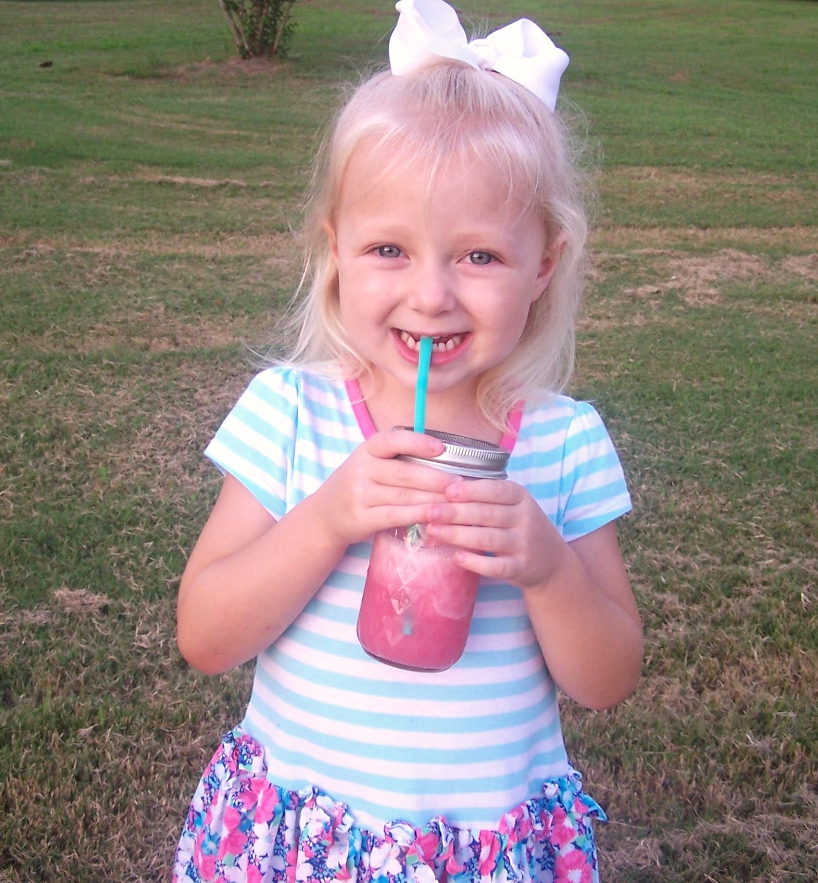 To help create your own Sparkle Bar, or enjoy an amazing refreshing water beverage, here is a great deal! You can SAVE 50¢ on ONE (1) 12-pack cans of any flavor* Canada Dry® Sparkling Seltzer Water. Click here for more information.
What's your favorite way to enjoy Canada Dry Sparkling Seltzer Water? You can check out more creative tutorials and inspiration here.