I received the When Calls The Heart It Begins With The Heart on DVD to facilitate this review. All thoughts and opinions are my own.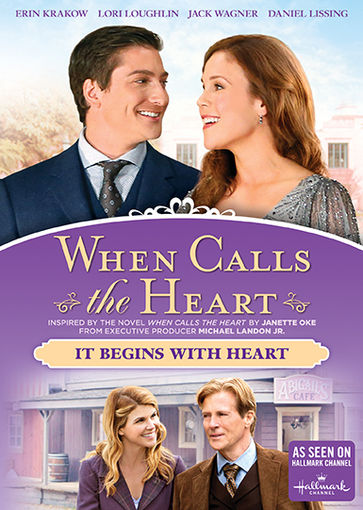 Based on a series of books by author Janette Oke, this show provides great family entertainment.
Hope Valley is back and things are looking up for the residents of the small town.
It is New Year's Eve in Hope Valley and the residents are getting ready for a big celebration.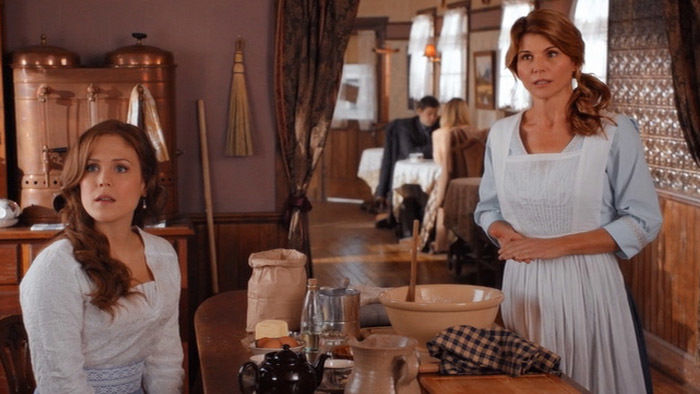 Abigail finds out hat someone has been stealing from her kitchen. When she sets out to find the thieves, she makes a very unexpected discovery and ends up in charge of two orphans.
When she gets frustrated that Rip, Jack's dog, is jealous of their relationship, Elizabeth decides to do something about it. However, things don't exactly go as planned.
Another resident of Hope Valley, Rosemary, decides to enter a contest for the San Francisco Herald. She writes an essay about a "real frontier family." When a reporter from the paper shows up in Hope Valley, She has to pose as Lee's wife.
Meanwhile, Bill Avery has to prove to Jack that he isn't the one responsible for counterfeiting.
Finally, two Hope Valley visitors decide to stick around to cause trouble for Jack and Pastor Frank.
When Calls The Heart It Begins With The Heart stars Erin Krakow, Daniel Lissing, Jack Wagner and Lori Loughlin.
When Calls The Heart is executive produced by Michael Landon, Jr. You can catch Season 3 on The Hallmark Channel.
For more information about When Calls The Heart It Begins With The Heart, visit Shout! Factory.