This shop has been compensated by Collective Bias, Inc. and its advertiser. All opinions are mine alone. #ConfidentKids #CollectiveBias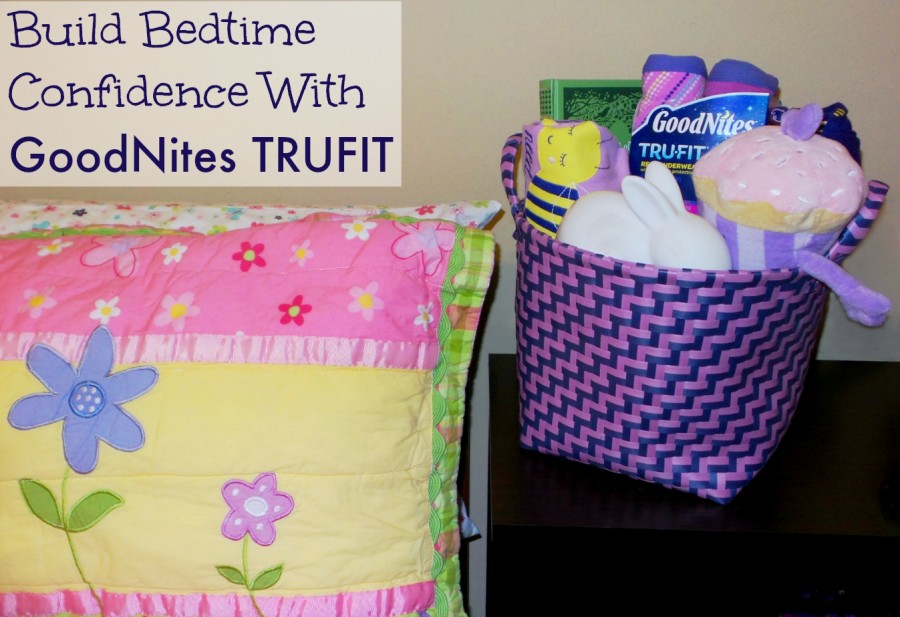 Potty training can be a difficult task for any parent. As a Mom, I've experienced my share of potty training accidents.
For some reason, it seems like the majority of accidents happen at night. This can be very frustrating for kids. My daughter would get extremely upset whenever she had an accident.
Once she was out of diapers, she still had accidents at night. It didn't seem fair to put her back in diapers just for nighttime accident protection.
I'm so thrilled that GoodNites TruFit are a bedtime option for kids!
On my last trip to CVS, I went to the baby section to pick up a GoodNites TruFit Starter Pack.
GoodNites TruFit are not diapers. They are however, located in the same aisle.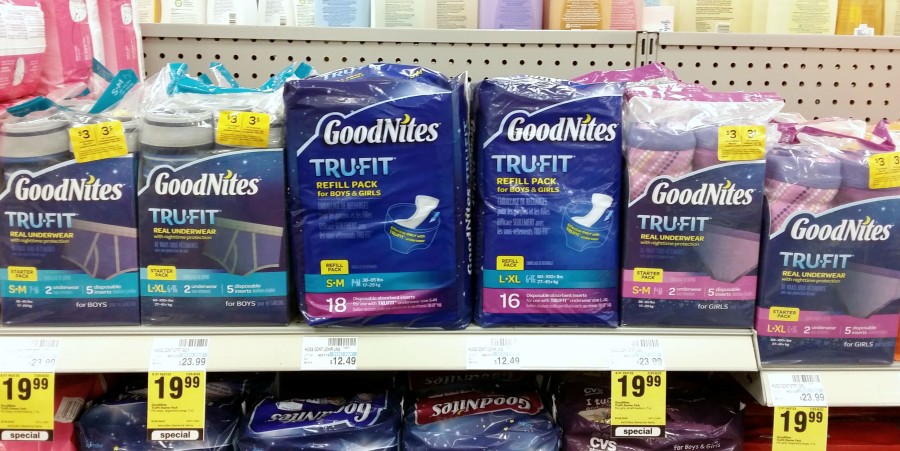 I love GoodNites TruFit. They are a great option for growing kids because they are just like real underwear.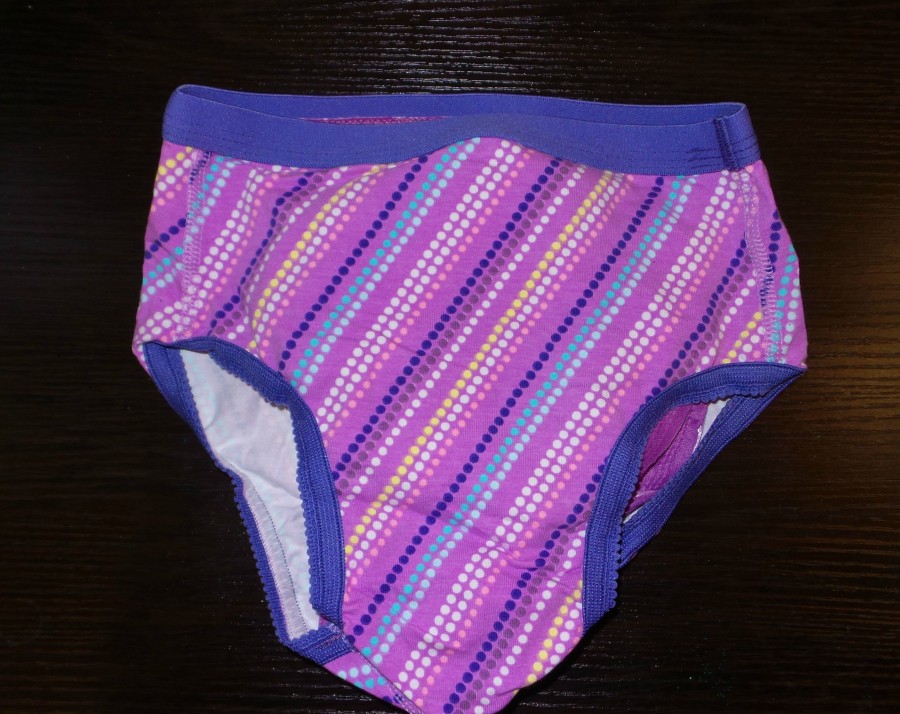 Favorite features of GoodNites TruFit:
Machine washable underwear
Absorbent, disposable liners
Color patterns for boys and girls
I wanted to build my daughter's confidence at night. I didn't want her to stress out and worry about wetting the bed.
Building Bedtime Confidence GoodNights TruFit Basket
To make bedtime a positive experience, I made a surprise basket for my daughter. Right before bedtime, I put the basket in her room. She was so excited when she discovered it.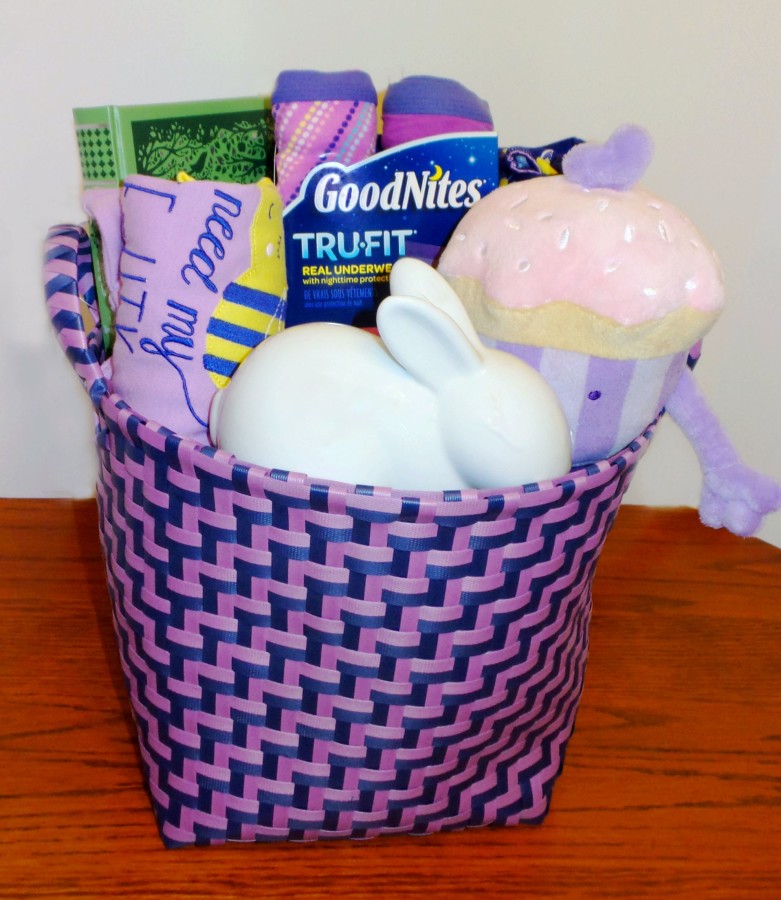 Contents of my building bedtime confidence basket:
Fun ceramic bunny nightlight
GoodNites TruFit
Two new pairs of pajamas (to match the GoodNites TruFit)
Bedtime book for us to read together
A stuffed cupcake
I put this basket together to help my daughter look forward to bedtime. I want bedtime to be a positive, worry-free experience.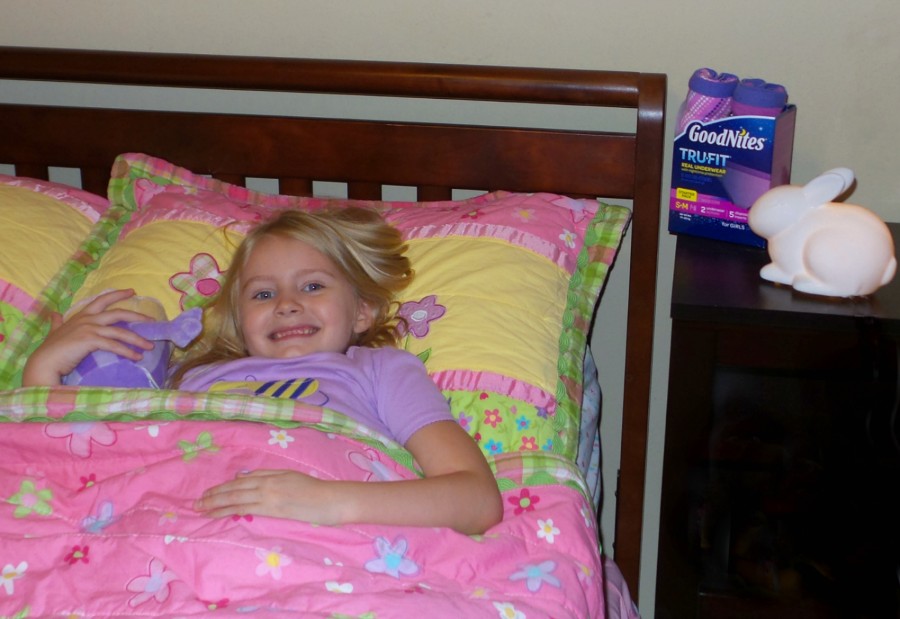 My daughter loved all of the basket items. She was really excited to wear the purple GoodNites TruFit and matching pajamas.
To help you build confident kids, here is a GoodNites TruFit coupon.
I'd love to hear how you would use the GoodNites TruFit Starter Pack to build confidence in your kids.