If you love kitchen hacks, you will appreciate this easy and innovative use for binder clips.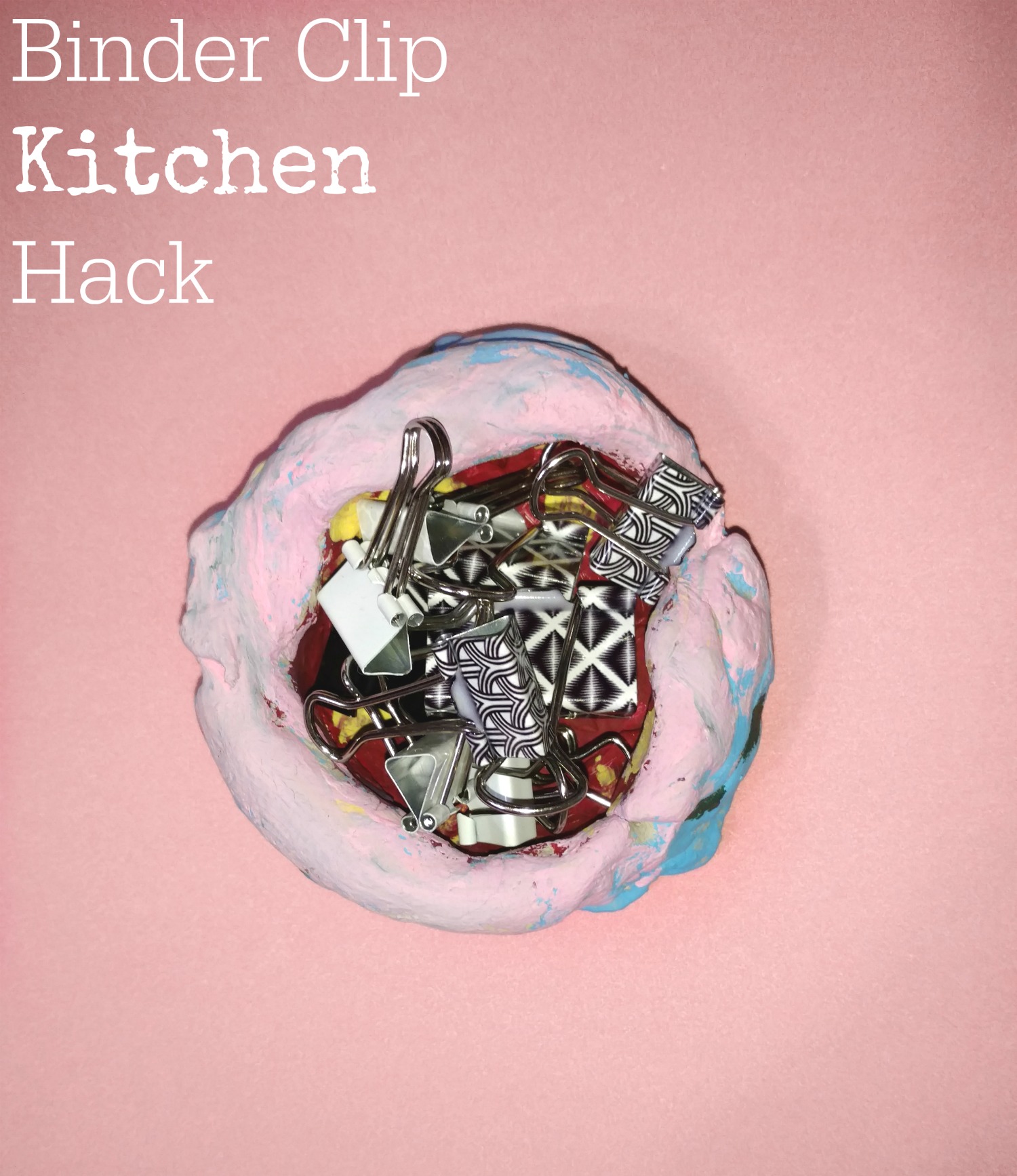 Kitchen hacks are so much fun! I love that they take ordinary items and transform them into kitchen superstars!
There are so many amazing kitchen hacks out there. Search kitchen hack on the web, and you will find a ton of innovative ideas.
I bet you already have a few kitchen hacks of your own. Think about ways you save time in the kitchen.
My favorite kitchen hack is courtesy of my husband. If you work from home, like we do, chances are that you have a ton of binder clips.
Binder clips are great for putting papers together and organizing office materials. However, they are also useful in the kitchen.
I know a lot of people use clothes pins or giant, bulky bag clips to close chips, cookies and other items that come in a package. Have you ever considered using binder clips? Not only are they inexpensive, they are much smaller and take up less space. You can get binder clips in a variety of sizes. I have large and small clips.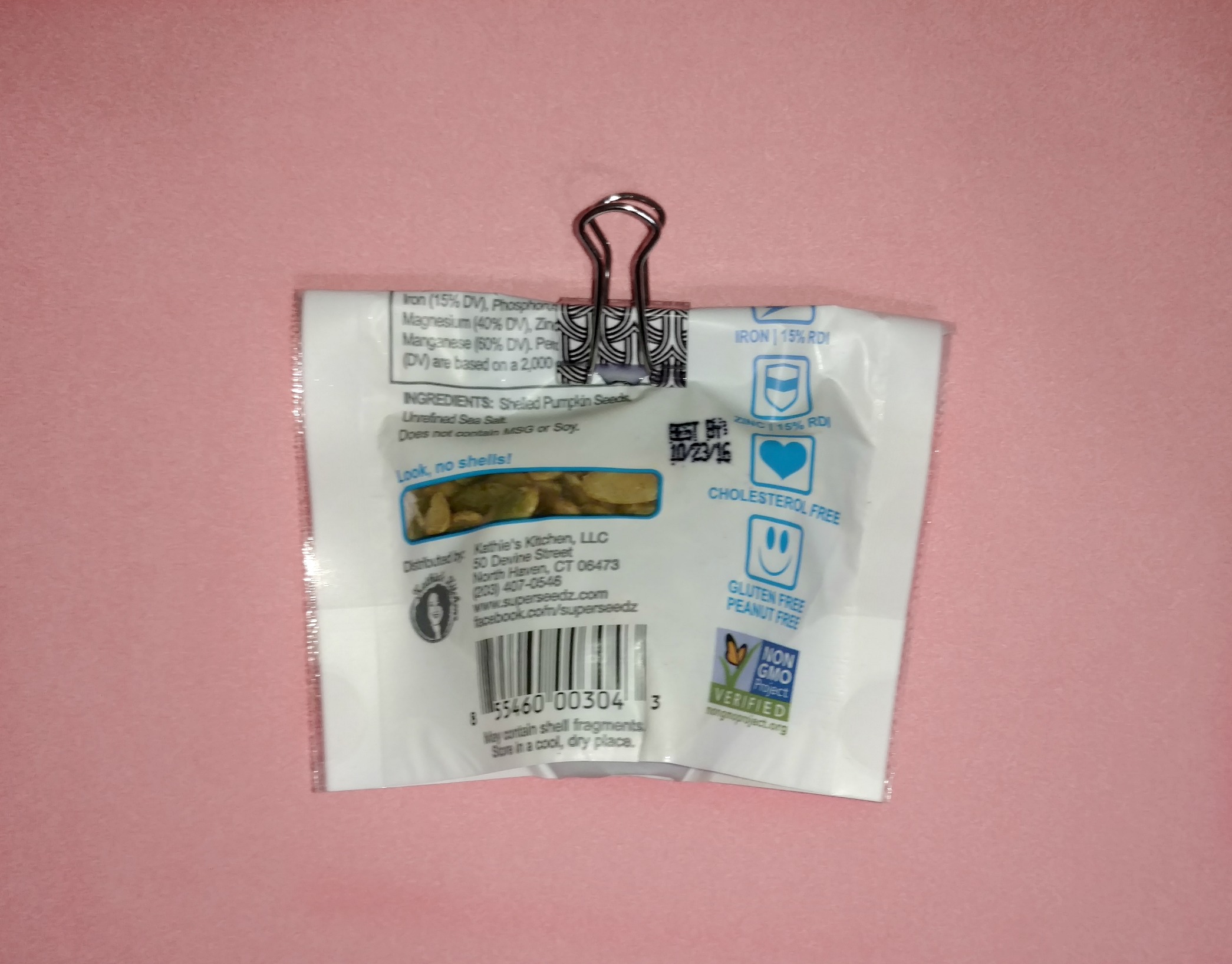 Unlike clothespins, binder clips are super sturdy and wont fall apart. (Am I the only person who hates putting clothespins back together?)
Binder clips also come in a wide variety of patterns and colors. So, you can actually use a decorative chip clip!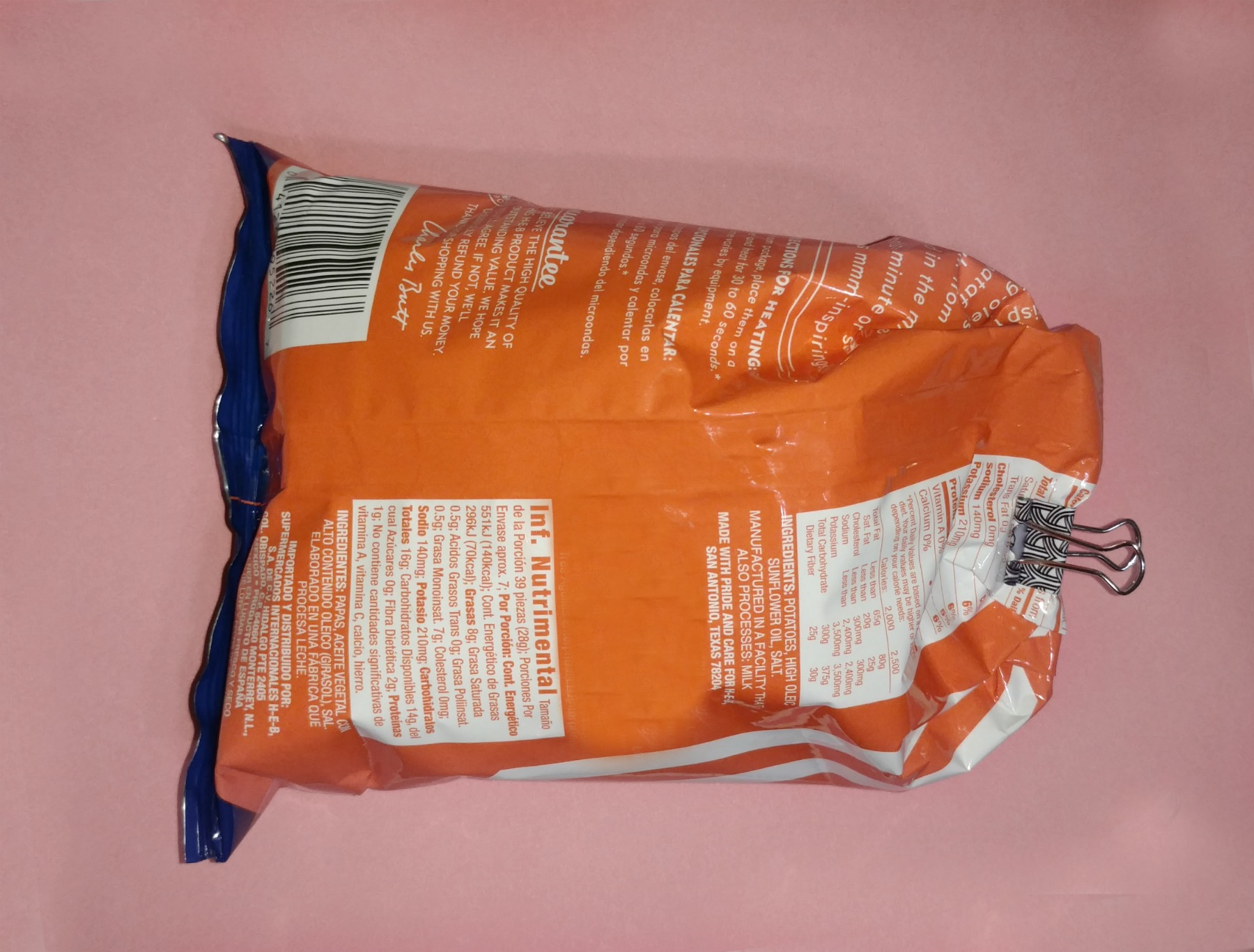 I hope you enjoy this easy kitchen hack! For more kitchen hack ideas, click on over to Community Table and see 21 other amazing options!