I was given media passes to the museum and experienced this exhibit. All thoughts and opinions are my own.
We love the Children's Museum of Houston and feel so fortunate to have such an amazing facility in our city.
There is always so much to do at the museum. You can easily spend an entire day exploring all of the exhibits.
My daughter's very favorite activity is to enlist in the Special Elite Crime Resolution and Espionage Team (S.E.C.R.E.T.).
Your child gets to step into the shoes of a top secret agent! As a an agent, your child has to protect the crystals housed at the Children's Museum. It is so much fun!
The mission starts at the museum's Top Secret Gear Shop. Upon registering, your child will receive a codex spy gear that will unlock all of the mission waypoints. It also stores your child's super agent information. So, when you return for future missions, all of the past progress is stored in the codex.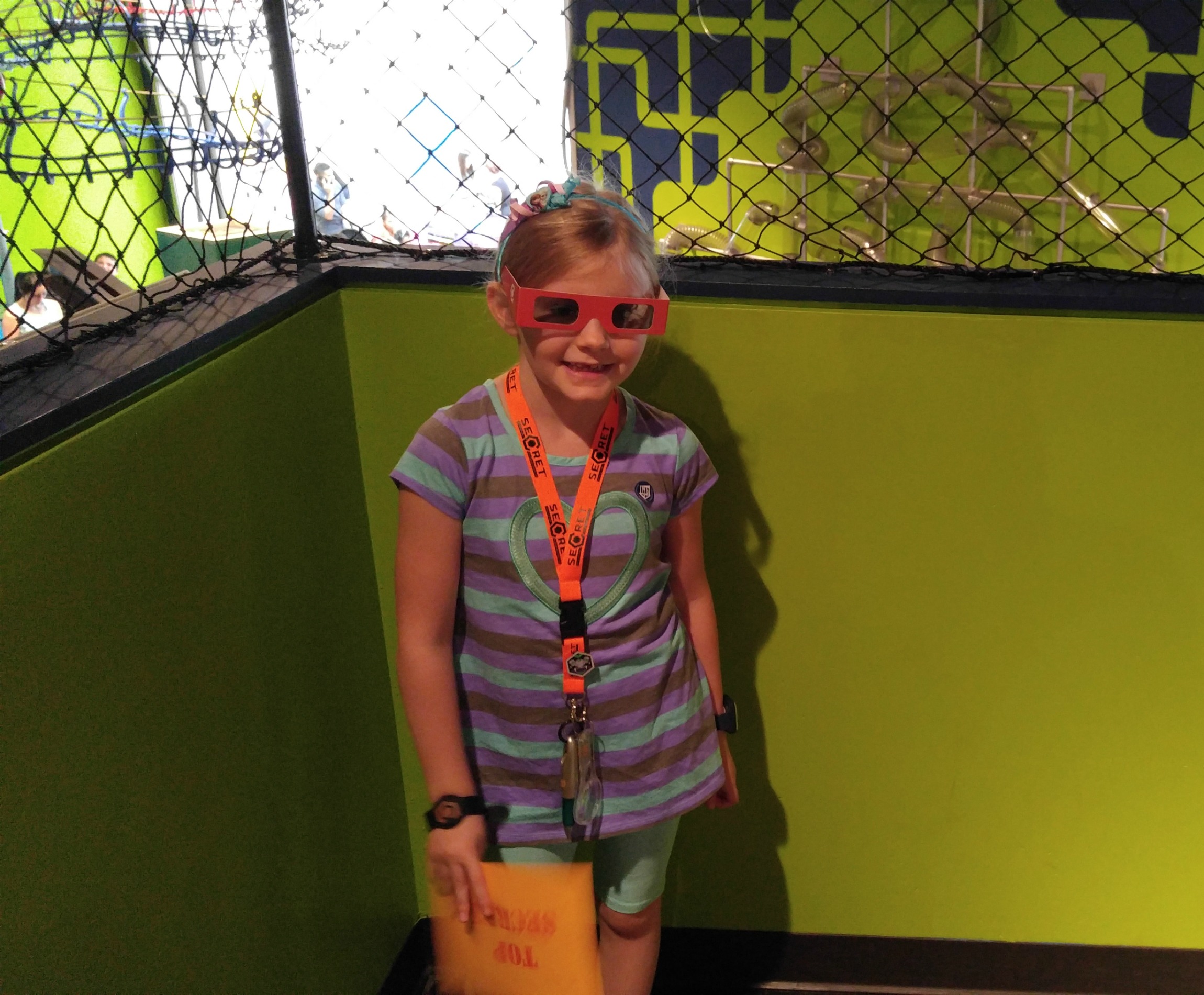 After receiving the spy gear, you get to walk through a top secret door to enter mission headquarters.
This is a super cool hidden area that looks like a real spy headquarters. I was really impressed. Your child will receive instructions about the mission via an interactive computer screen.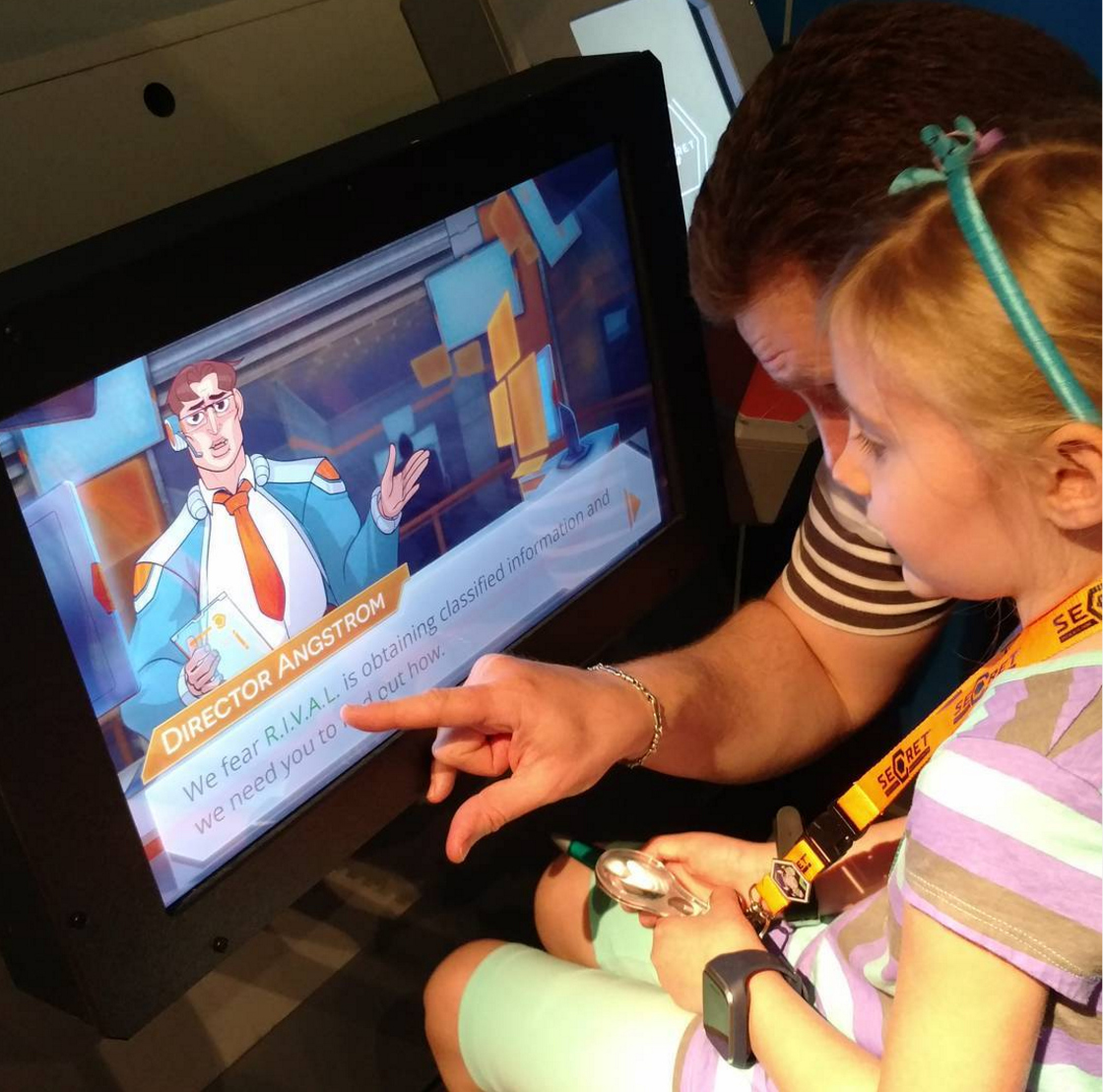 We loved that the headquarters features a giant screen with information about all of the active agents in the field. My daughter loved seeing her spy name on the screen.
There are stations throughout the museum with all kinds of puzzles, riddles and/or activities. During the mission, you also have to check into headquarters a few times.
Here are my favorite things about this attraction:
The museum went all out and paid attention to detail. From the gear, exhibits and the special uniforms of the SECRET mission staff, it all feels very official.
The staff is super friendly and helpful. They really make the experience extra fun.
It is challenging and entertaining. The steps of the mission require your child to solve puzzles.
You can buy a pin commemorating each mission. My daughter loves attaching them to her special agent lanyard.
In addition to the $12 general admission fee, agent enlistment fee (including gear and one mission) is $20 and each returning mission is $10.
The Children's Museum of Houston is located at 1500 Binz in Houston. It is open Tuesday, Wednesday, Friday and Saturday from 10 a.m. to 6 p.m. On Sundays, you can visit the museum from noon until 6 p.m. On Thursdays, the museum is open from 10 a.m. until 8 p.m., which includes a free family night from 5-8 p.m.
For more detailed information about the Children's Museum of Houston, and other fun attractions, visit my post, Houston Family Fun Spots.