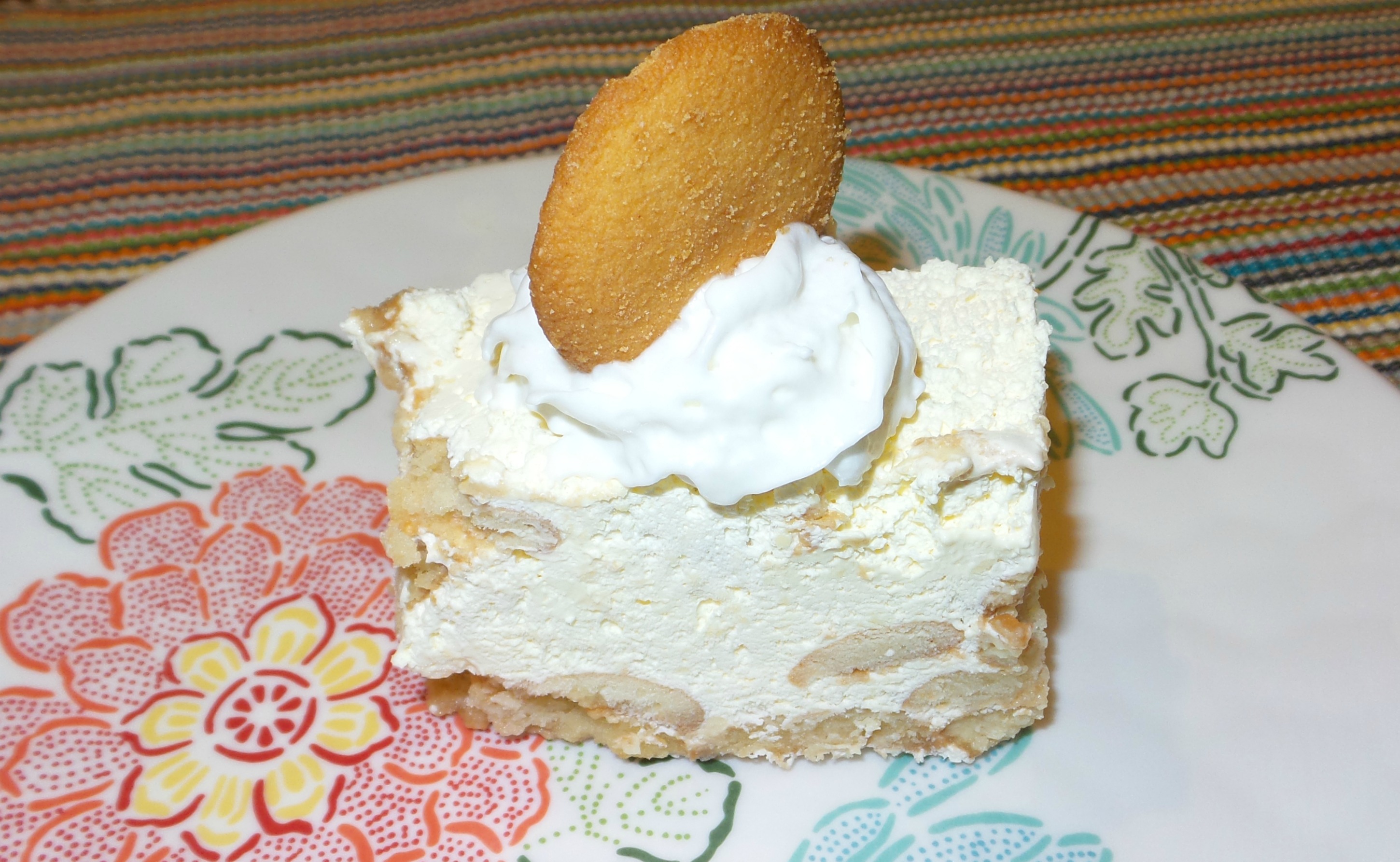 I'm not just casually throwing the word "best" into the title of this post. When I say this is the best banana pudding recipe, I mean it. Trust me, you wont be disappointed by this recipe.
If you bring this to a party, you will take an empty dish home and receive a ton of compliments. People always ask me what the secret is to amazing banana pudding. I usually shock them when I tell them….it doesnt contain bananas.
Even my husband, who normally wouldn't touch banana pudding, loves this stuff.
I love banana pudding. However, Im not crazy about the texture or appearance that the chunks of banana add to the dessert.
Every time I take the sliced banana version of the pudding to an event, the bananas always look discolored by the end of the day.
I've tried slicing them really, really thin, but I cant get past the chunks. I know, it is a weird kind of texture thing.
So, in my quest to make a smoother, more attractive version, I decided to make a batch of banana pudding without bananas.
Am I committing a culinary crime? I don't think so. When you taste this AMAZING smooth and creamy version of banana pudding, I don't think you will miss the chunks of bananas.
If you cannot live without the addition of bananas, consider adding sliced fresh bananas to the top of the dessert.
The Best Banana Pudding Recipe
The BEST Banana Pudding Recipe
Ingredients
2 small boxes banana flavored pudding
1 large box vanilla pudding
1 box Vanilla Wafer cookies
1 large tub of Cool Whip
5 cups of cold milk
14 oz can of sweetened condensed milk
Instructions
In a large bowl, mix the puddings with the milk and condensed milk.
Whisk for two minutes.
Add the cookies and fold in the cool whip.
Cover and refrigerate for a couple of hours.
I always serve this right out of the mixing bowl. If you are going to an event, you may want to mix it up in one of your nicer bowls. You can also scoop this into clear plastic cups to create single servings.
I hope you enjoy this banana pudding recipe.
If you like banana pudding, check out my recipe for banana bread waffles.