#ad Academy Sports + Outdoors provided the gift card for this giveaway.
My daughter loves Academy Sports + Outdoors. Since she is really into sports and exercise equipment, it is one of her favorite stores. So, when we were invited to preview the New Caney store, we were happy to check it out.
The store is located at 21770 Market Place Drive in New Caney, Texas. The location is super convenient to East Montgomery County and the Kingwood area.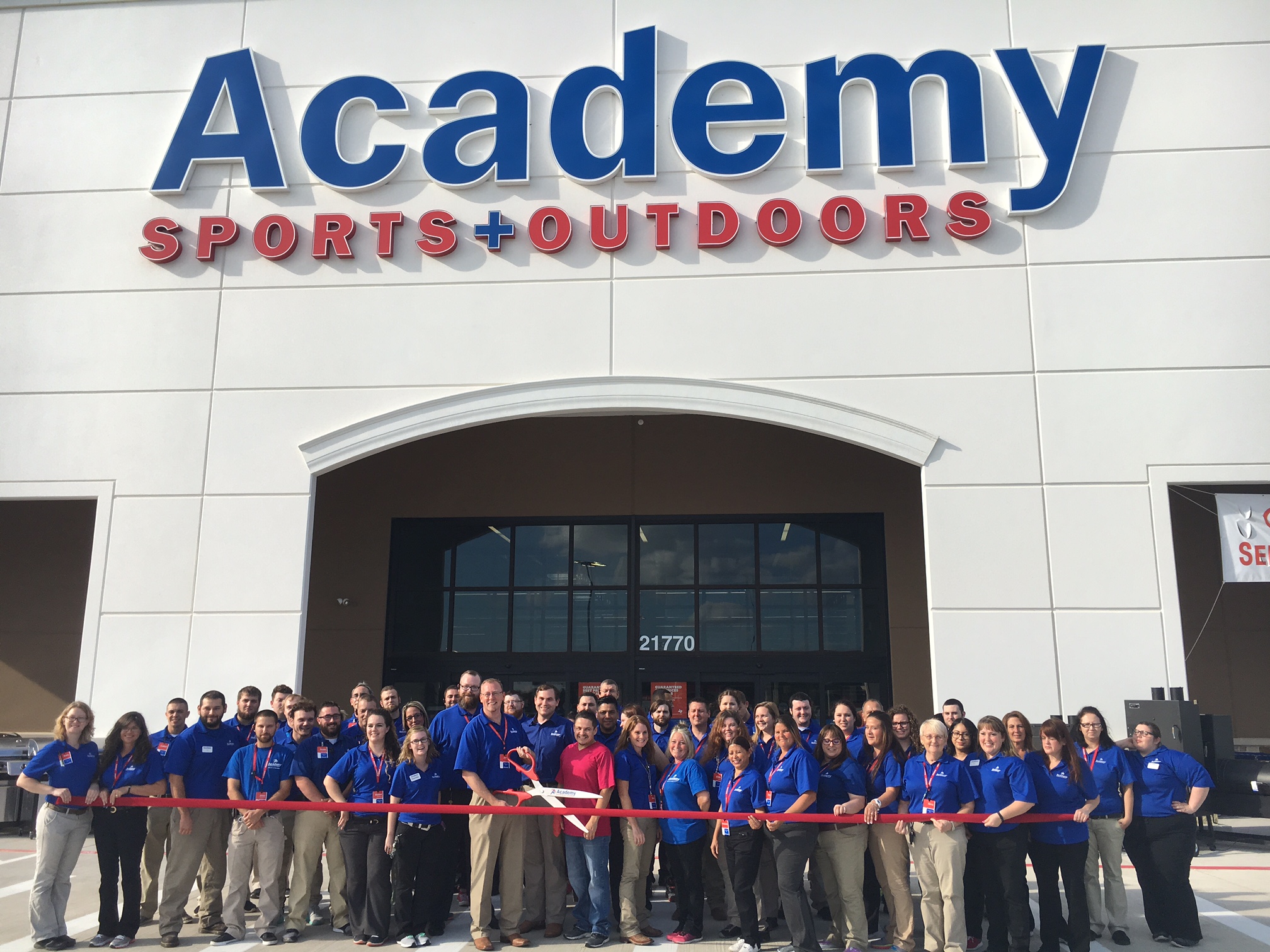 The store is amazing! It has a great floor plan and everything is really easy to locate within the aisles.
During our visit, we had the opportunity to meet several new staff members. Everyone was so polite and friendly. They made our shopping experience so much more enjoyable.
The entire store is full of the latest and greatest outdoor and sports gear and clothing. There is something for everyone. During our preview, I made a mental note to return for the holiday season. I could seriously find a gift for everyone on my shopping list at Academy Sports + Outdoors.
I was really surprised by the athletic shoe selection for young children. There were numerous brands, patterns and colors. I usually shop for shoes online, because I like to choose from a larger selection. However, after my visit, I will definteluy return to the store for upcoming shoe purchases.
Before we left the shoe area, my daughter couldn't help but get her photo taken with JJ Watt. I think this a fun photo spot within the store.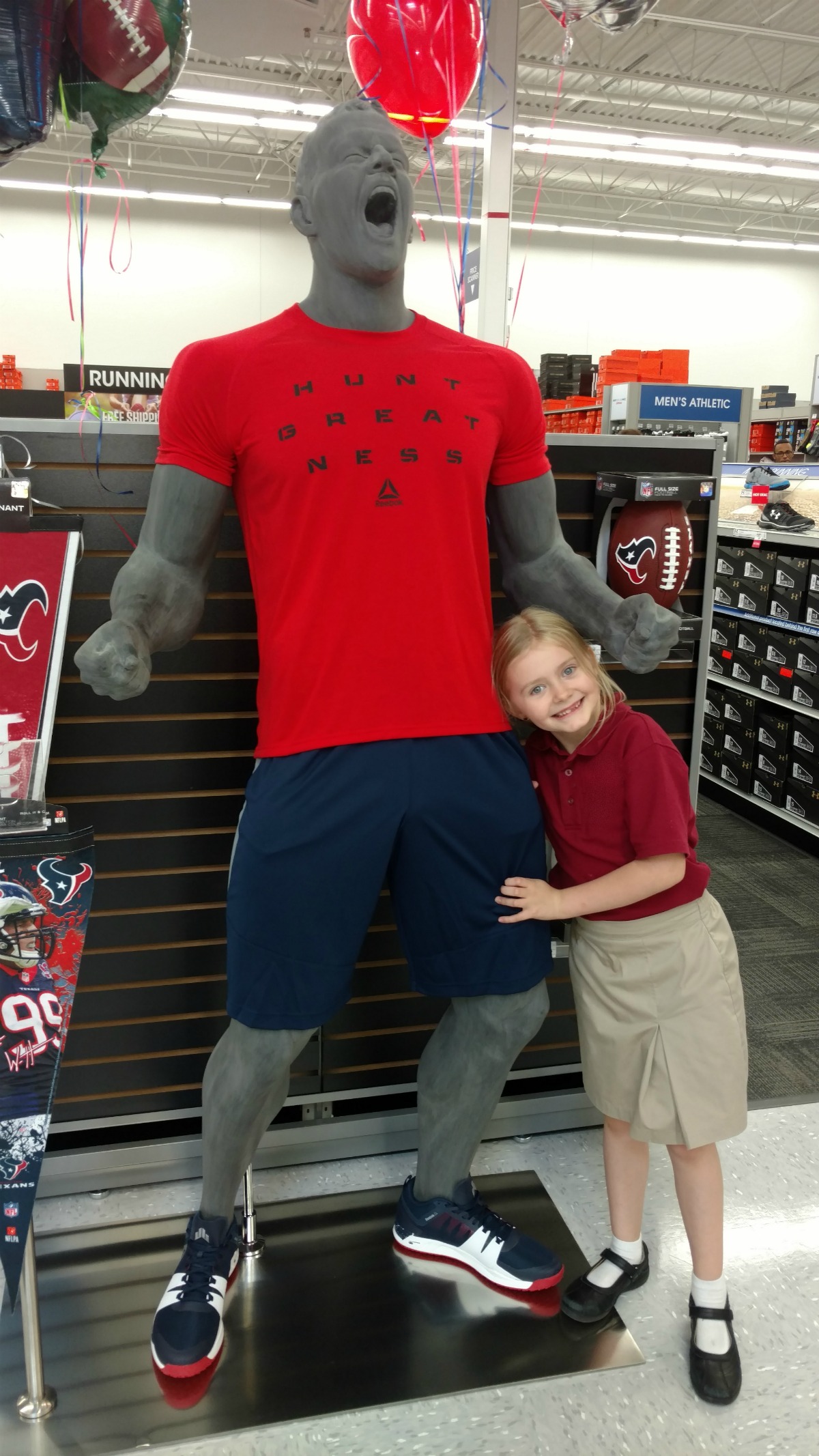 Since I love to wear workout clothing, I was impressed by the assortment of styles and brands. I also appreciated the huge selection of exercise equipment. The store had numerous options.
My husband enjoyed previewing all of the outdoor gear. This store is packed with lots of gear, tools and equipment for the outdoor enthusiast.
We've already expereienced this amazing store, which is already open for business. However, you can still join in the grand opening fun!
Starting Friday, during the grand opening celebration, the store will feature all kinds of fun activities. To see the schedule, click on the image below.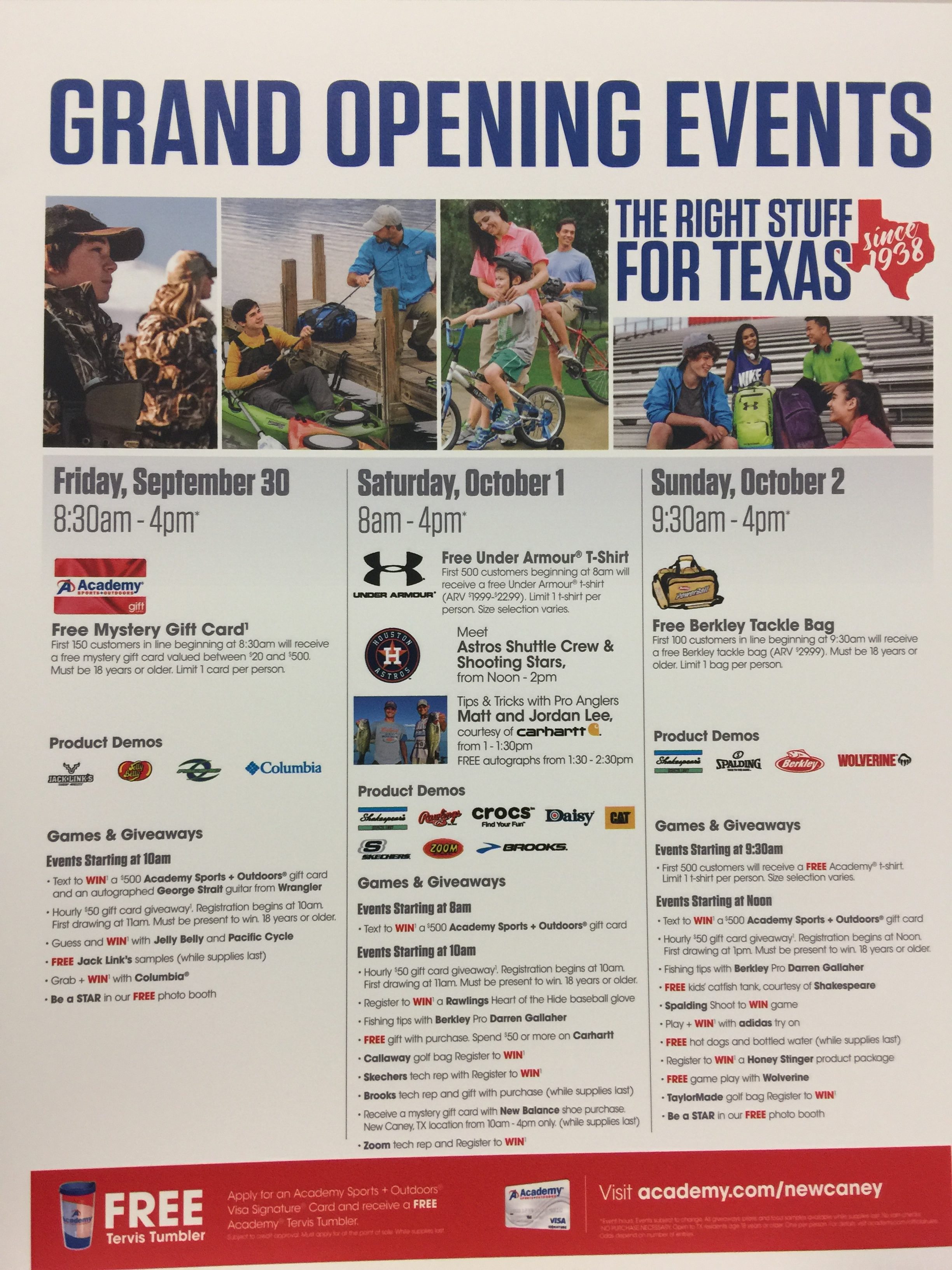 In celebration of the new store, I'm hosting a giveaway for a $50 Academy Sports + Outdoors gift card! To enter, see the rafflecopter below.
Academy Sports + Outdoors Gift Card Giveaway
Terms & Conditions
Family Fun Journal is hosting this giveaway on behalf of Academy Sports + Outdoors.
Facebook, Twitter, Instagram, and Pinterest in no way sponsor or endorse this giveaway.
By clicking the green "I did this!" buttons you are confirming that you completed these entries and give Family Fun Journal permission to contact you via email and to announce your win.
Void where prohibited or restricted by law. Must be at least 18 years of age to enter and have a U.S. mailing address.