We cant wait to make Valentines Day treats. We've found that you don't have to wait for Valentines Day to start creating amazing sweets.
Because my daughter gets so excited about special occasions, we start making pink and red treats a couple of weeks before the special day.
If your kids are anything like my daughter, they love to play chef in the kitchen.
My daughter loves to cook and use sprinkles. If I let her, she would cover everything in sprinkles, including the kitchen floor!
In honor of Valentines Day, here is a collection of 25 Valentines Day treats. After putting this post together, I'm pretty inspired to try one of these amazing Valentines Day recipes.
25 Valentines Day Treats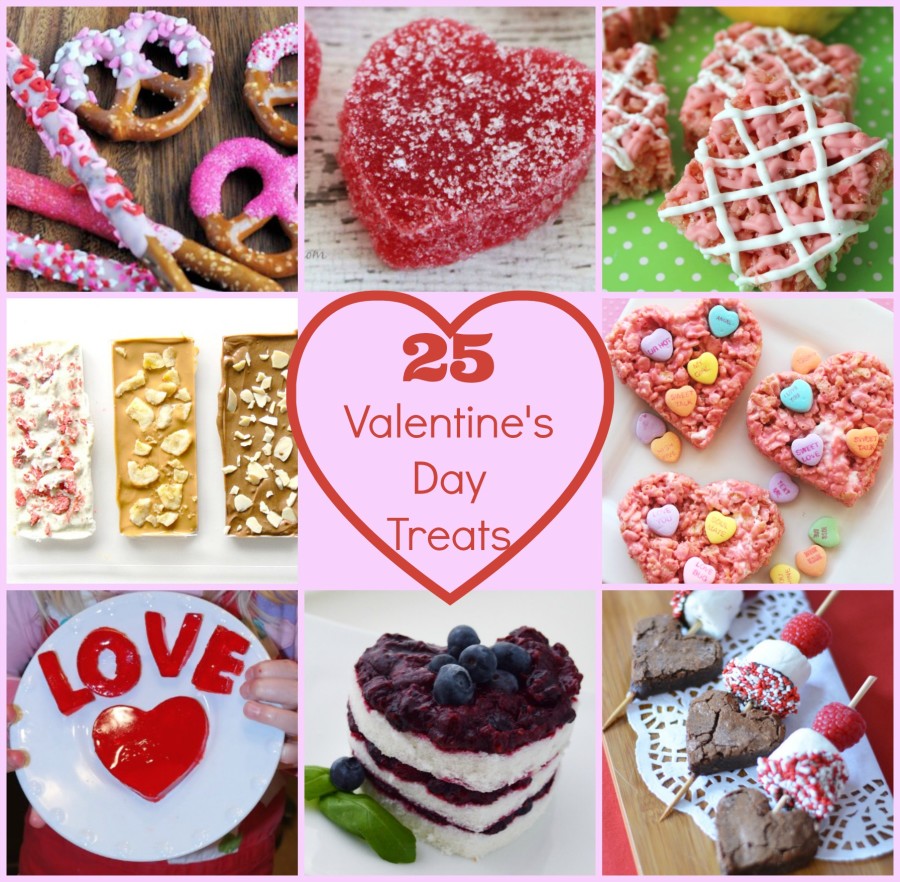 Valentine Peep Pops–Frugal Coupon Living
Homemade Valentines Day DIY Chocolate Bars–Hello Nature Blog
Strawberry Baked Glazed Donuts–Frugal Coupon Living
Valentines Day Peanut Butter and Jelly Heart Cookies–Simply Budgeted
Pink Lemonade Rice Krispy Treats–Baking Beauty
Chocolate Strawberry Muffins–Gator Mommy Reviews
Red Velvet Sweet Rolls–Homemade Interest
Valentines Day Chocolate Chip Cookies–Family Fun Journal
Homemade Valentine Gum Drops–Thrify Jinxy
White Chocolate Pretzel Bites–Typically Simple
Conversation Heart Rice Krispie Treats–Frugal Coupon Living
Mini Cherry Heart Pies–Frugal Coupon Living
Valentines Brownie Kabobs–Mommy Jenna
Sweetarts Valentines Day Cookies–Southern Girl Ramblings
Valentines Day Jello–Family Fun Journal
Layered Angel Food Cake–Family Food And Travel
Valentines Day Oreo Cookie Pops–Flour On My Face
Strawberry Buttercream Cookies–Family Food And Travel
Homemade Red Velvet Pudding–Taste of Lizzy T's
Strawberry Cheesecake Bars–Simplee Thrifty
Kid-Friendly Dipped and Decorated Pretzels–5 Minutes For Mom
Valentines Day Chocolate Dipped Wafter Cookies–Flour On My Face
Valentines Day Popcorn–Mess For Less
Valentines Day Cookies With M&Ms–My Newest Addiction
Valentines Day Heart Cookie Necklace–Family Fun Journal