Check out this post for all kinds of easy kid-friendly summer fun ideas.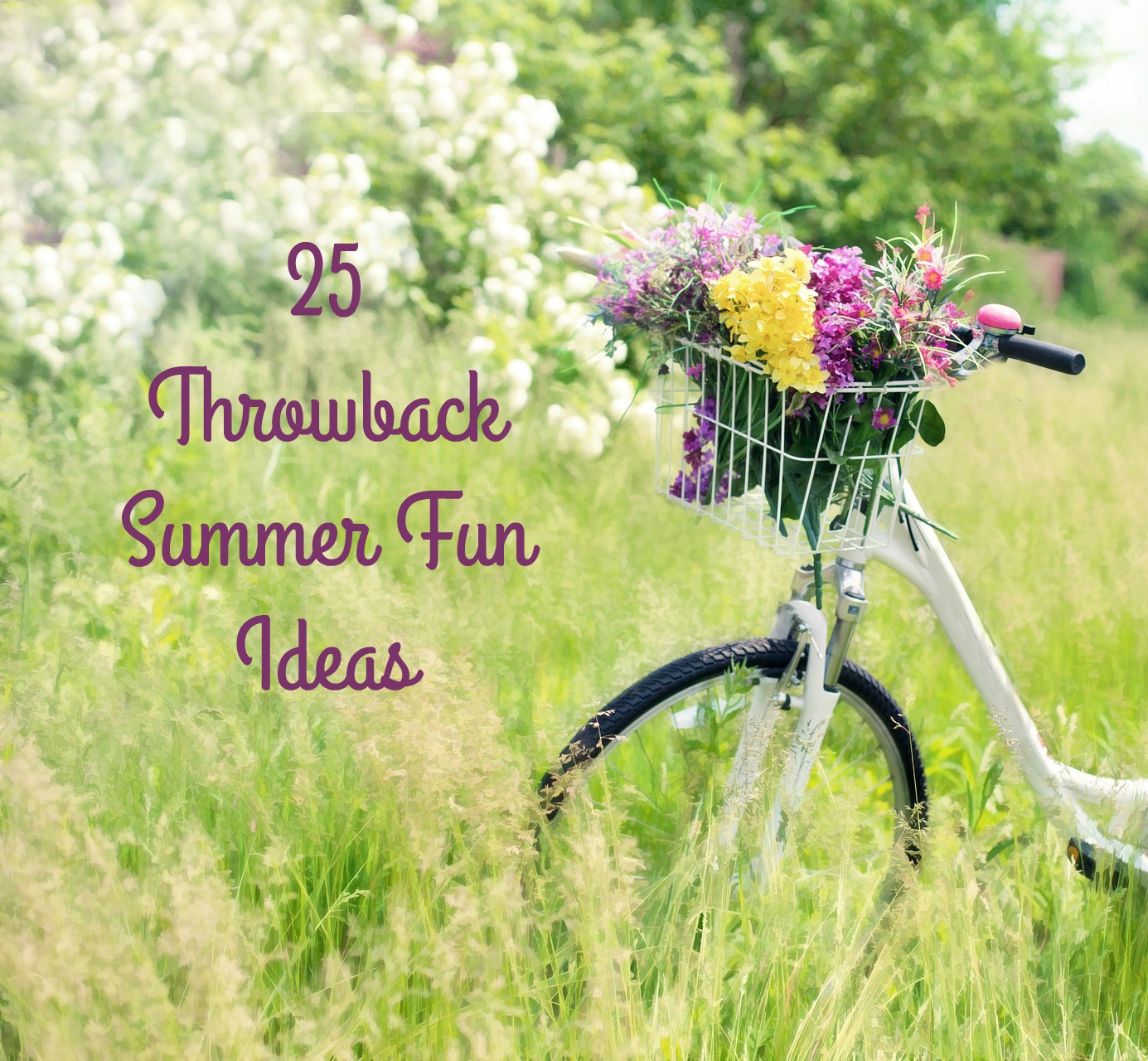 Summer is almost here. As a parent, it can be a pretty daunting task to come up with ideas to keep your child entertained over the summer months.
In this day and age, we have a ton of high tech resources at our fingertips. While I'm all for entertainment that involves technology, I think that good old fashioned fun is also important.
Since my daughter has a week of school left, I'm going to spend it getting ready for summer.
I've been brainstorming all kinds of summer fun ideas. In doing so, I cant help but think of activities I enjoyed as a child.
So, I put together a list of 25 easy throwback summer fun ideas. Many of the activities on the list are completely free or cost very little money.
25 Old School Summer Fun Ideas
Catch fireflies
Play in the sprinklers
Hang out at the pool
Build a fort
Play with chalk
Create something out of a cardboard box
Go on a scavenger hunt
Plant a vegetable garden
Fly a kite
Go on a picnic
Take a camping trip
Go on a hike
Ride bicycles
Pick berries
Hula hoop
Pick flowers
Build a birdhouse
Play hide and go seek
Take nature photos
Trace your shadow
Roast marshmallows
Play board games
Go on a nature walk
Visit the library
Go out for ice cream