I am a huge fan of When Calls The Heart. This DVD, Heart and Soul, contains the next installment in the series.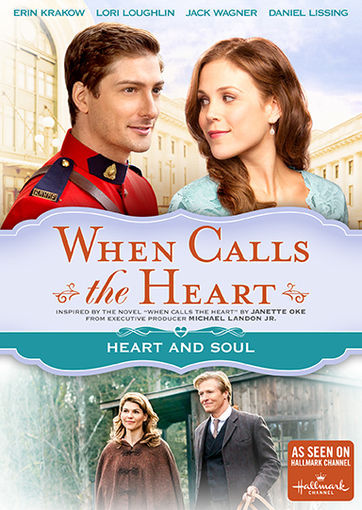 (I received a copy of this DVD to facilitate this review. All thoughts and opinions are my own.)
Available on June 23, from Shout! Factory, this DVD continues the journey centered around a small frontier town.
When Calls The Heart is based on the Canadian West series of books by beloved author Janette Oke.
Two main characters are at the center of this DVD. Jack is a mountie who bravely protects all of the citizens in Hope Valley (formerly Coal Valley). Elizabeth Thatcher is the town's teacher, who left behind a very comfortable life to make a difference in the world.
This DVD picks up after When Calls the Heart Trials of the Heart. Jack and Elizabeth are still in Hamilton trying to work through their family issues. During their time in the city, they both begin to realize that they are from two very different worlds. Things get further complicated when Jack returns to Hope Valley and Elizabeth remains behind.
One of my favorite characters, Rosemary, takes a step toward her future in this DVD. Unfortunately, it isn't the right choice. Jack has to step in and help her out.
I love this series because it is very family-friendly. I enjoy learning more about the citizens of Hope Valley. I also really like all of the period costumes featured in When Calls the Heart.
All of the characters have distinct personalities. I love the way each person adapts as the town goes through changes.
I really enjoyed season one of When Calls the Heart. Season two, featured in this DVD, is even better. I think it is great new characters from Elizabeth's life have been introduced and given screen time.
When Calls the Heart Heart and Soul features the acting talents of Erin Krakow (Army Wives), Daniel Lissing (Eye Candy) and Lori Loughlin (Full House, 90210). The executive producer is Michael Landon, Jr.