On Sept. 8, catch up with your favorite residents of Hope Valley in When Calls The Heart Heart and Home on DVD.
From Shout! Factory, this show is based on Janette Oke's bestselling series about the Canadian West.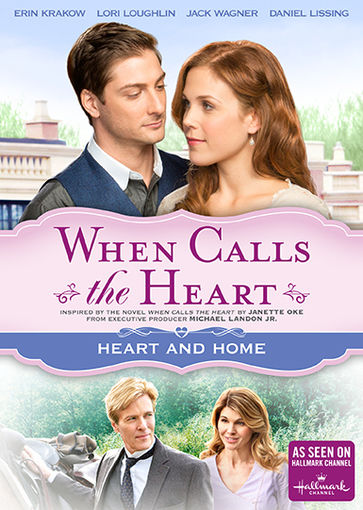 (I received a copy of this DVD to facilitate this review. All thoughts and opinions are my own.)
This DVD features two episodes: Heart and Home and Coming Together, Coming Apart. During these episodes, Jack and Elizabeth's new relationship is put to the test on several occasions.
When they receive trying news about their families, Jack and Elizabeth leave the small frontier town of Hope Valley to make a trip to the city.
When they arrive in Hamilton, they must deal with the fact that Jack's brother, Tom, and Elizabeth's sister, Julie, have been involved in an automobile accident.
Although the accident left Tom with injuries, it soon becomes obvious that something isn't quite right. Tom and Julie are purposefully withholding information about the circumstances surrounding the accident. As a result, Jack and Elizabeth become at odds with their families and each other.
Just when the situation cant get any worse, Tom and Julie make plans to run away together by train, which further complicates things for Jack and Elizabeth.
At the same time, more difficulties ensue when Elizabeth's father encourages Jack to leave his position as a Mountie by offering him a job in Hamilton.
When Calls The Heart is executive produced by Michael Landon, Jr. It stars Erin Krakow (Army Wives), Daniel Lissing (Eye Candy), Jack Wagner (Melrose Place) and Lori Loughlin (Full House, 90210).
When Calls The Heart Heart and Home DVD Giveaway
I'm giving away When Calls The Heart Heart and Home on DVD to one Family Fun Journal reader. To enter, visit this Rafflecopter giveaway page.