See how I used an amazing Imperial Sugar vintage sugar cookie recipe to make DELICIOUS ice cream sandwiches!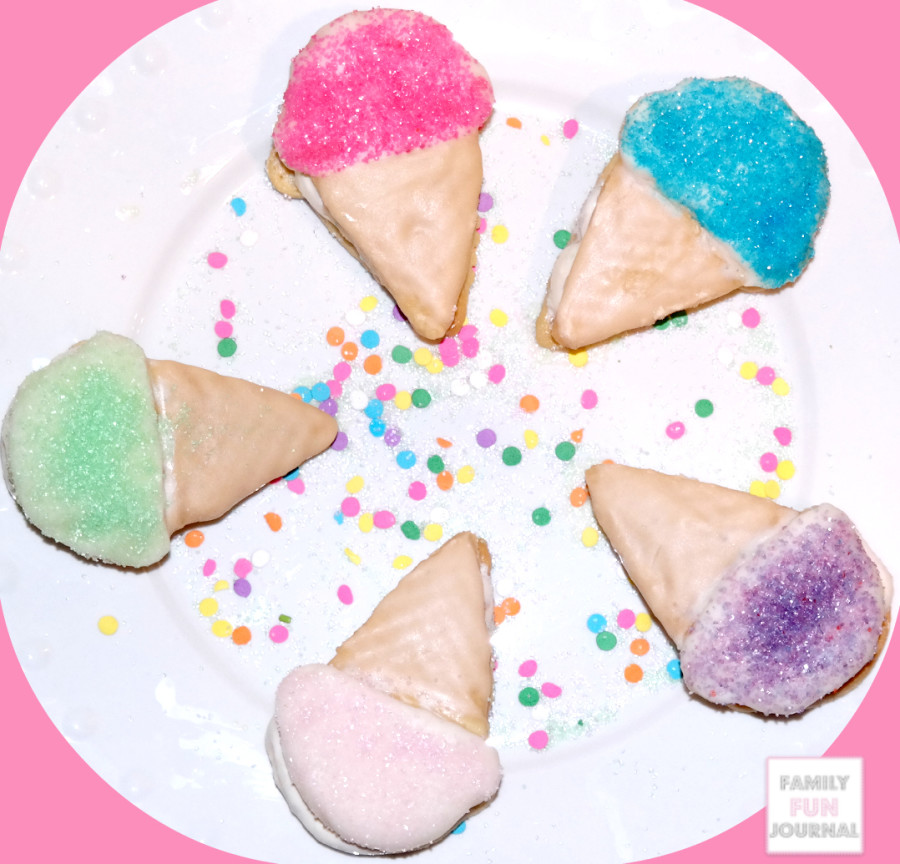 I think it is so much fun to read vintage cookbooks. I love to see what recipes were popular during different time periods. Recently, I stumbled upon a resource on the Web that is a vintage cook book lover's dream!
Did you know Imperial Sugar has a FREE downloadable bank of 25 vintage cookbooks?
I could spend hours going through the recipes on the Imperial Sugar Vintage Cookbook site. Seriously, if you think Pinterest has a lot of great ideas, you should check out this site. Not only do you get to read 25 amazing cookbooks, you can download each one for free. How amazing is that?
While all of the cookbooks are extremely interesting, one in particular caught my attention.
Since my daughter is really into cooking right now, I decided to try a few recipes from the 1959 My First Cookbook (click on the link and you will be taken to the PDF file of the entire cookbook).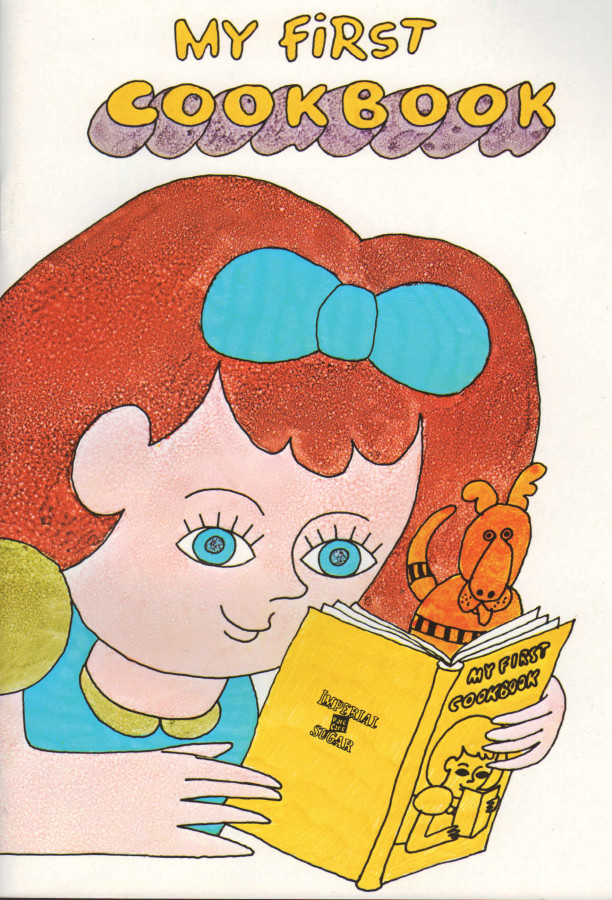 We made two recipes out of this adorable vintage cookbook. We used the Animal Crackers and Imperial Sugar Paint Icing recipes. You can find these on pages 14 and 15.
Let me tell you, these cookies are amazing. Seriously, we were stunned at the incredible flavor of the cookies and icing. I will definitely add these to my Christmas baking list. They are unreal!
To put a fun spin on the cookies, and because it is summer, we turned these delicious iced cookies into super, spectacular ice cream sandwiches.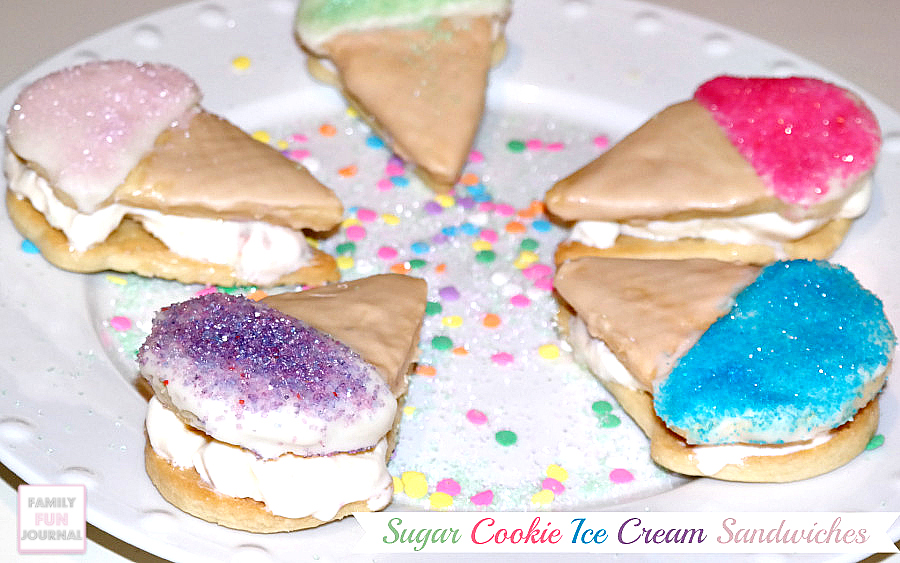 To get the recipes for the cookies and frosting, refer to pages 14 and 15 of the Imperial Sugar My First Cookbook.
Sugar Cookie Recipe Steps
1. Use a cookie cutter to cut out the cookies.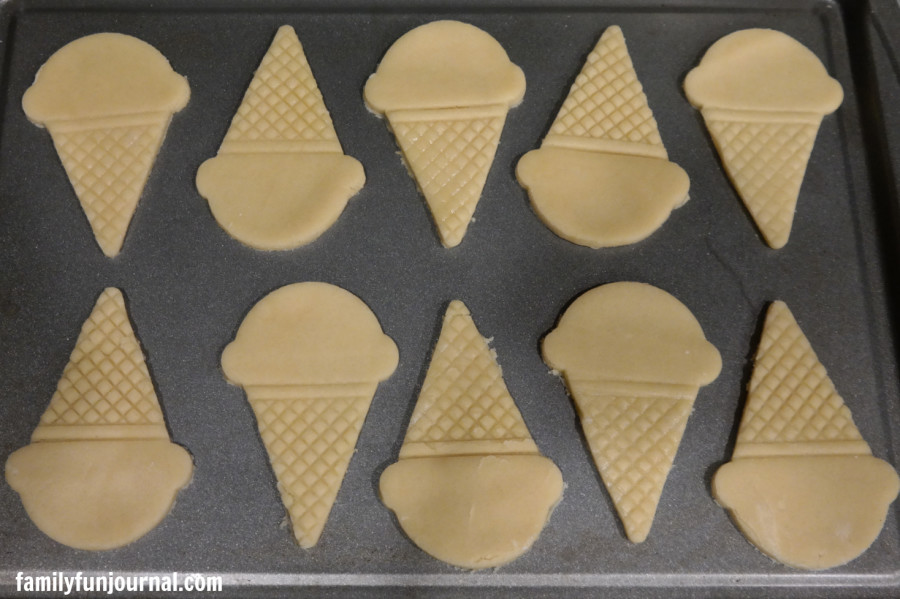 We decided to use an ice cream cone cookie cutter.
Here is a great tip: spray your cookie cutter with cooking spray to make sure the dough doesn't stick as you cut them out.
2. After they've baked and cooled, ice the cookies and top with sprinkles. We divided the icing into two bowls. I tinted half of the frosting with brown to make ice cream cones and left the other bowl white. We used sprinkles to change the color of the ice cream. I iced five cookies and left an equal number unfrosted, to serve as the bottoms of the ice cream sandwiches.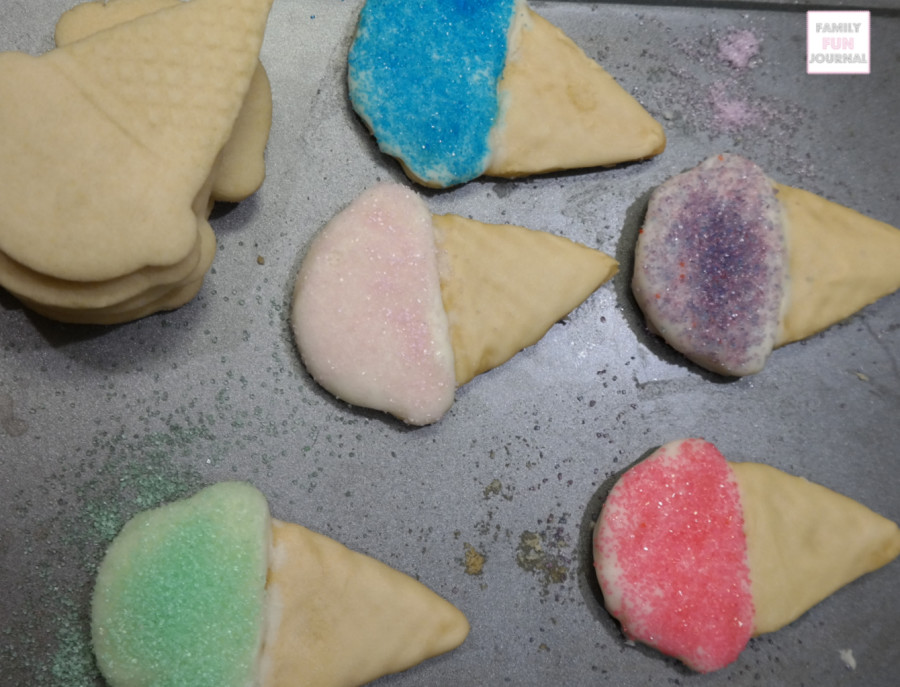 3. Line a pan with wax paper (I used a silicon bread pan). Spread ice cream in a 1-2 inch layer. Cover with the wax paper and freeze until hardened (about 30-60 minutes).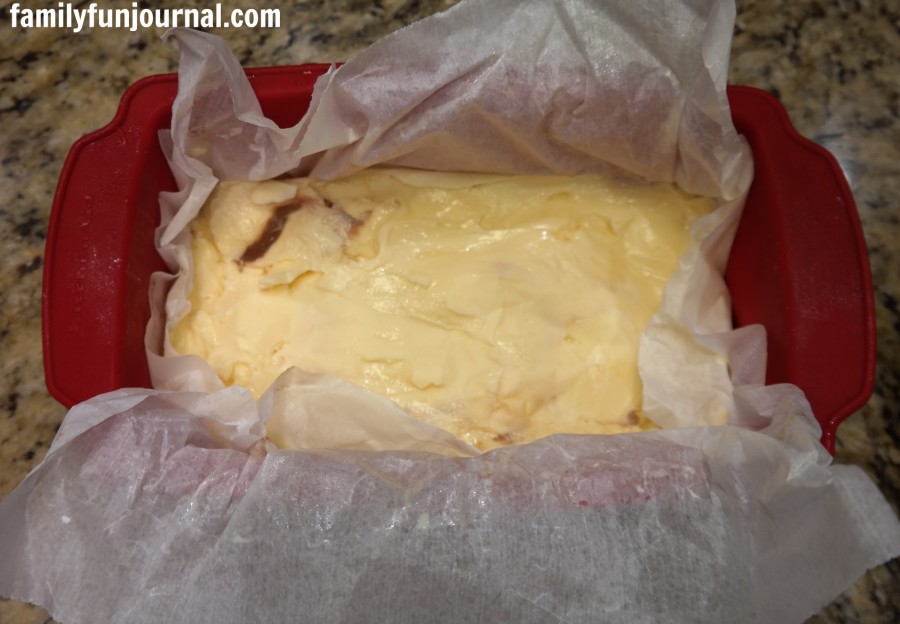 4. Use your cookie cutter to cut out ice cream cone shapes. Create a sandwich with one frosted cookie, an ice cream layer and an unfrosted cookie.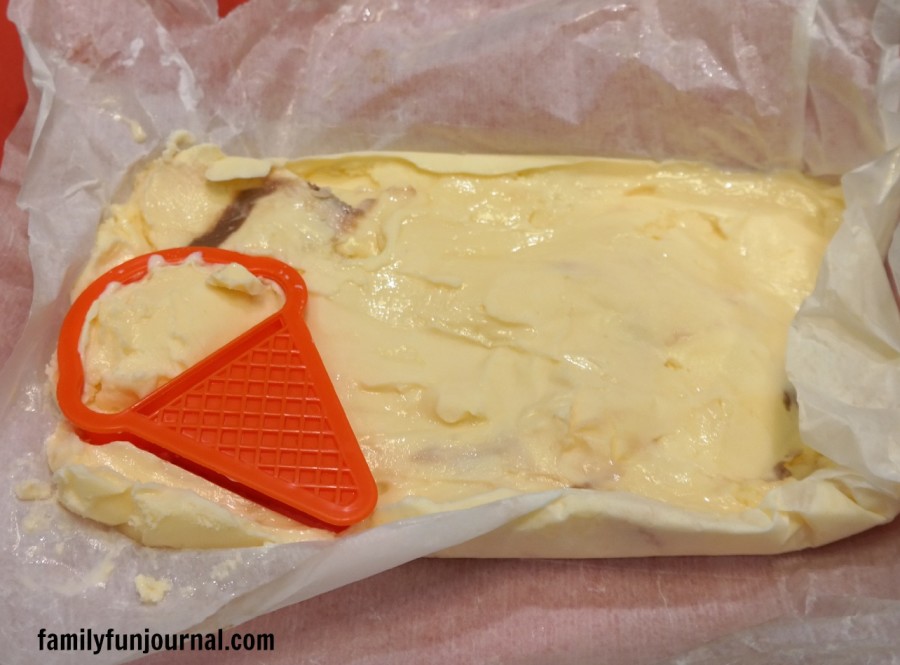 5. Put the ice cream sandwiches in the freezer for about 30 minutes until set.
These cookies were so incredibly delicious, my daughter wanted her favorite stuffed lady bug to try them. It was a kid's cookbook afterall, so, I let her stage her own photo.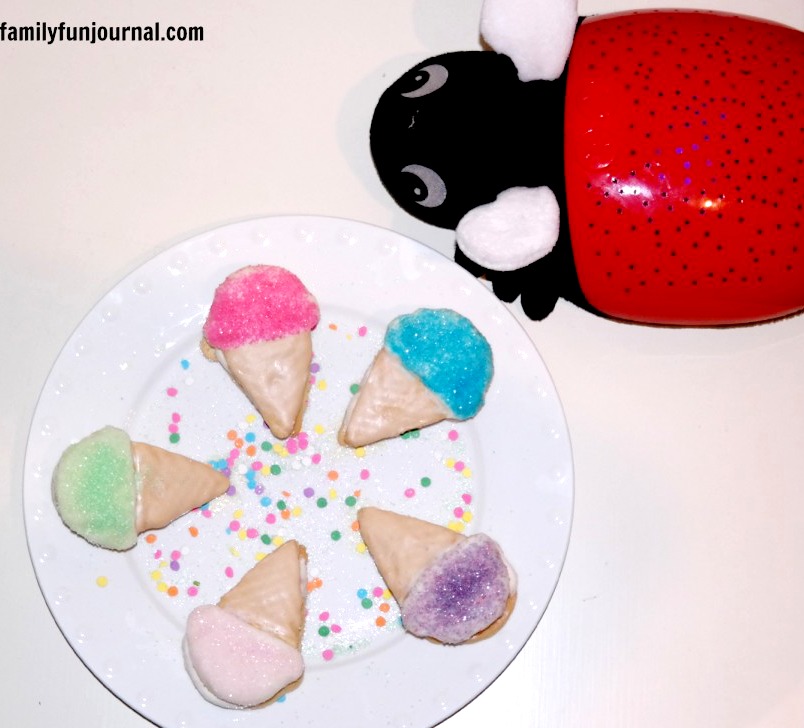 I hope you have a blast making and eating the most amazing ice cream sandwiches! We certainly LOVED the sugar cookie recipe!