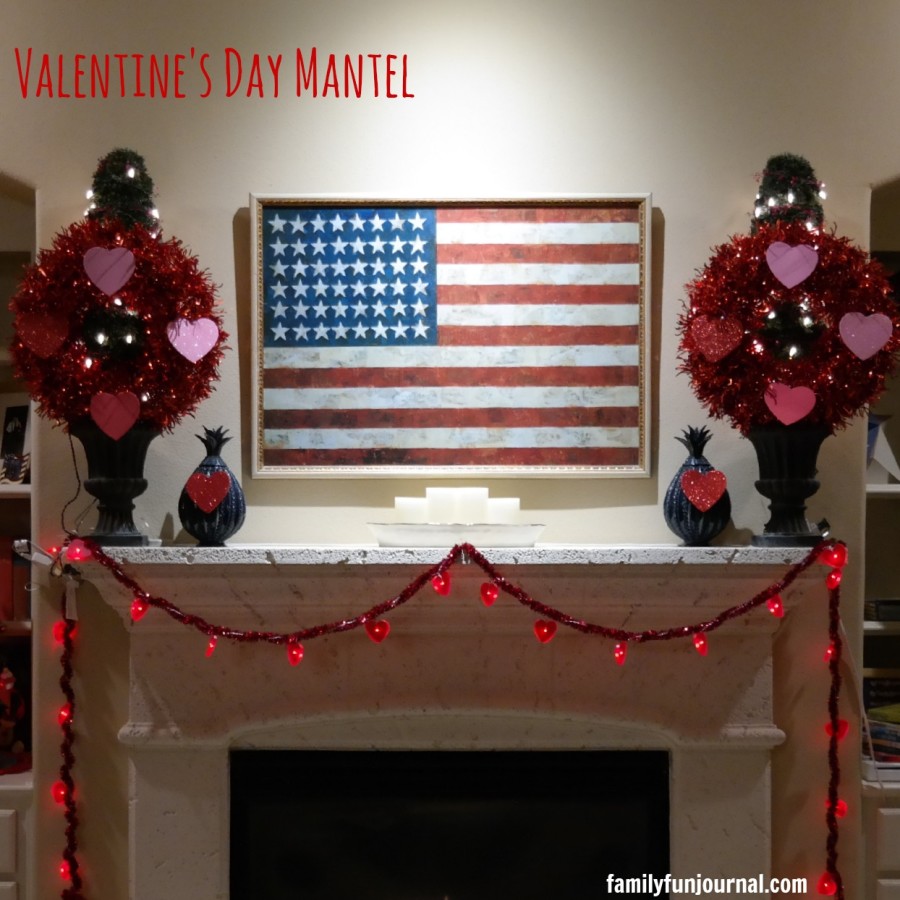 I love decorating my mantle for special occasions. This Valentines Day mantel was so easy to put together.
These two topiaries are always on my mantel. I got them at my Mom's Walmart in Alabama during an after Christmas sale. I really love them. I bought the two pineapples from Target.
To decorate my mantel, I hung two red wreaths from the topiaries. You can read about how I repurposed Christmas wreaths and turned them into Valentines Day wreaths.
This year, I got some great deals on red garland at the Target during the after Christmas sale. I used the red garland and wove it with a string of heart lights. I then took glitter foam hearts (from the Dollar Spot at Target) and hung them from everything on the mantel.
I love decorating for the holidays. These mantel decorations only cost a few dollars, because I repurposed Christmas decorations and used inexpensive Valentine's Day hearts.