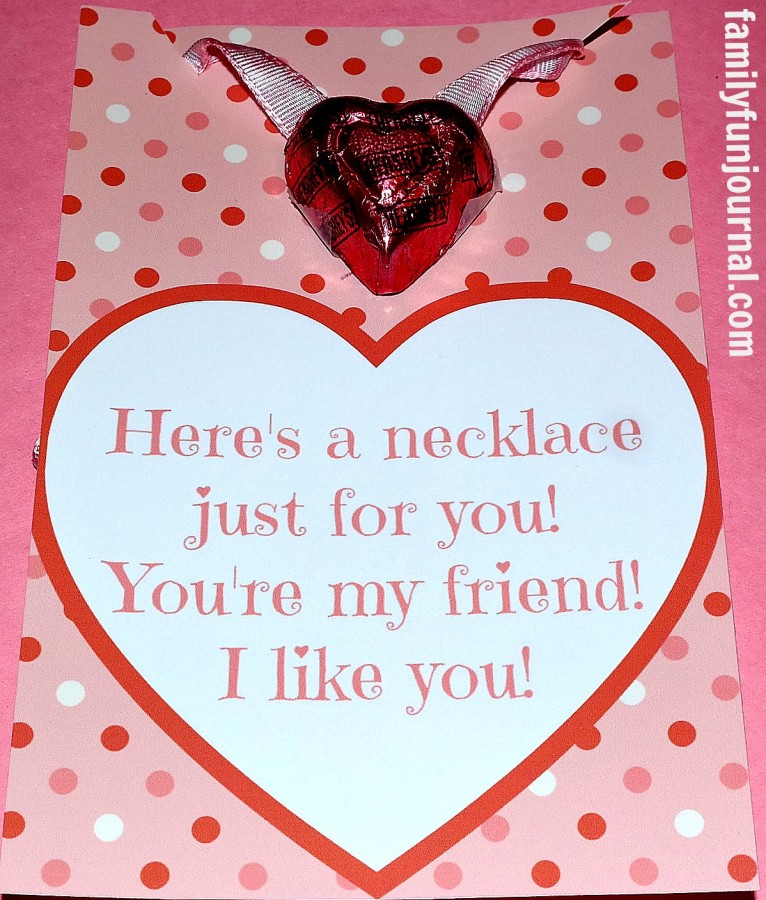 This printable Valentines Day Heart Card is more than just a piece of paper. It also holds a super cute necklace that any little girl would be thrilled to receive on that special day.
To print out the card, click on the image and it will take you to a PDF file that allows you to print two per page. I used photo paper that was a heavier stock when I printed this card. You have to use a heavier paper so that the card can hold up to the weight of the necklace.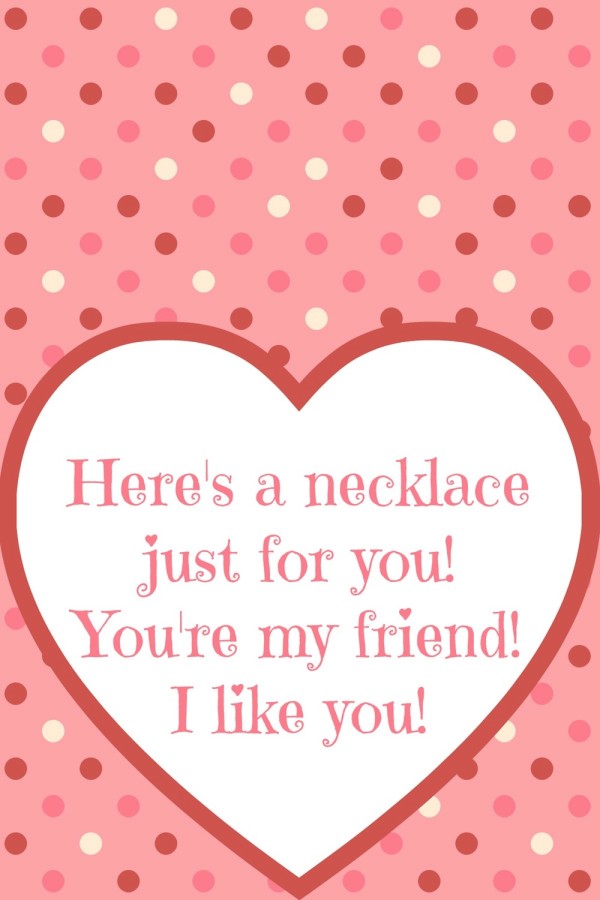 Once you print out the Valentines Day Heart Card, cut two notches in the top of each card.
Choose a pink piece of ribbon and a color coordinated piece of chocolate. Simply tape the two ends of the ribbon to the back of the chocolate. Put the completed necklace through the notches of the card and tape the rest of the ribbon to the back of the card. Once it is complete, you will have a unique, fun card.
I hope you like this fun Valentines Day Heart Card! Here is another printable Valentines Day card.