This post features a collection of Valentine's Day card printables.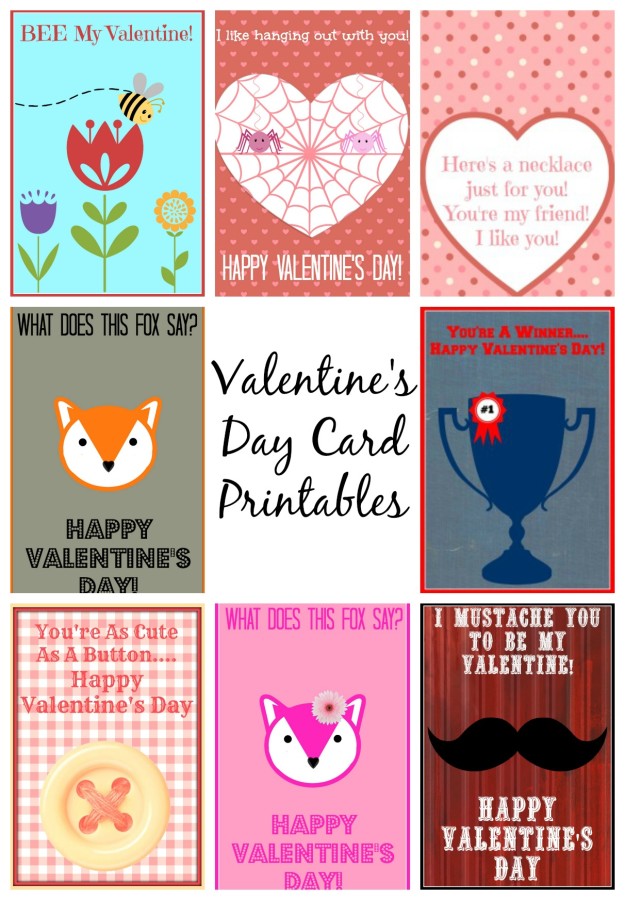 The big day is almost here. I've got my daughter' class party today. She is super excited about Valentine's Day. It is going to be so much fun.
In case you need a last minute Valentine's Day card, for a class party or get together, I've compiled a collection of all the printable cards I made for Valentine's Day.
Just click on the card you would like to print. You will be taken to a PDF page. After you print the cards, cut them out. Your child can decorate the backs of the cards and personalize them.
Valentine's Day Card Printables
I hope you enjoy these Valentine's Day card printables.