The big heart day is almost here. Since I love to make homemade cards, I created this cute owl version! I think it is so much fun to create unique Valentine's Day cards.
These cards are perfect for Valentine's Day class parties or to give out to friends. You can pair it with candy, pencils, stickers or some other small gift item.
To access the printable, click on the image below. You will be taken to a downloadable PDF file of this card. It will print four cards per page.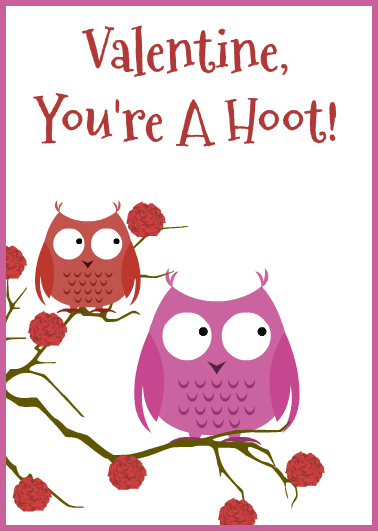 When printing the cards, consider using a heavier paper stock. You could also use photo paper.
First, print the cards out. Next, cut them to separate the four cards.
Your child can fill out the back of each card to personalize it for each friend.
I hope you enjoy this adorable owl themed Valentines Day cards!
For more Valentine's Day cards, check out these fun printables!