I received a copy of this DVD to facilitate this review. All thoughts and opinions are my own.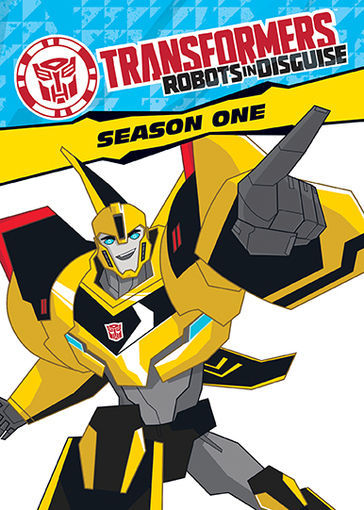 From Shout! Factory Kids, in collaboration with Hasbro Studios, Transformers Robots in Disguise Season One features the first every episode of the the top-rated animated series.
Season one picks up after the events that occurred during Transformers Prime. Optimus Prime is back and he calls upon Bumblebee to save humanity from an imposing threat posed by the villainous Decepticons.
When a Cybertronian prison ship crash lands on Earth, it unleashes its prisoners, the Decepticons.
Bumblebee assembles a team of Autobots to help him in his mission. The group includes Strongarm, Sideswipe, Fixit and Grimlock.
While Bumblebee has to find the Decepticons and bring them to justice, he also has to get the team to work together.
In addition, the Autobots gain two more unlikely team members. Two new human allies, Denny and Russell, join their ranks.
Transformers Robots in Disguise Season One includes all 26 episodes. In addition, it includes several bonus features like the 2015 San Diego Comic-Con International Panel, featurettes and animated shorts.
Every episode features heroics, adventure and a little comedy.
Transformers Robots in Disguise Season One Clip

For more information about Transformers Robots in Disguise Season One, visit Shout! Factory.