I received a copy of this DVD to facilitate this review. All thoughts and opinions are my own.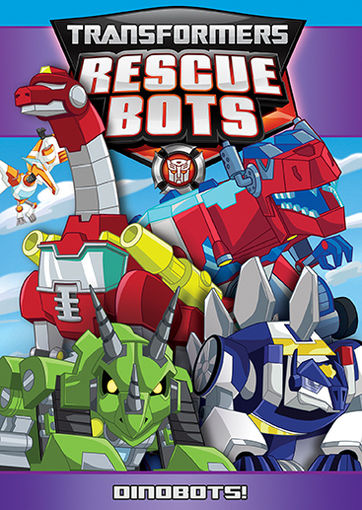 On Aug. 25, Transformers Rescue Bots Dinobots will appear on store shelves.
What could be more fun than an adventure with the brave Rescue Bots? How about a prehistoric themed DVD featuring the Dinobots in Griffin Rock!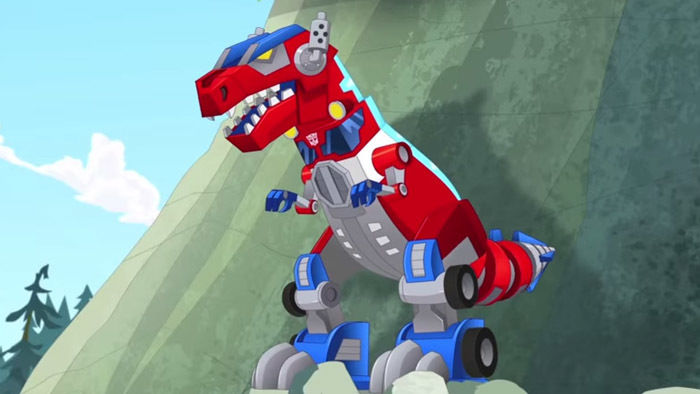 In case you arent familiar with the series, let me fill you in.  Griffin Rock is a normal town with one big exception. It is protected by the courageous Transformers Rescue Bots: Chase, Heatwave, Blades and Boulder.They work together to protect the town and its residents.
While the Rescue Bots are super heroic, they are joined by one more brave team member. Cody is a boy from a family of first responders. He helps the Rescue Bots with their missions.
Transformers Rescue Bots Dinobots Episodes:
Land Before Prime
Big Game
Quarry's Quarry
Did You See What I Thaw
The Attack Of Humungado
This DVD is a ton of fun. We enjoyed watching the Dinobots in Griffin Rock.
From Shout! Factory in collaboration with Hasbro Studios, this DVD is packed with family friendly entertainment.
Transformers Rescue Bots Dinobots is executive produced by Jeff Kline. It features the vocal talent of LeVar Burton, Lacey Chabert, Steve Blum, Maurice LaMarche and Peter Cullen.