I received a copy of Transformers Prime: Ultimate Bumblebee to facilitate this review. All writing and opinions are my own.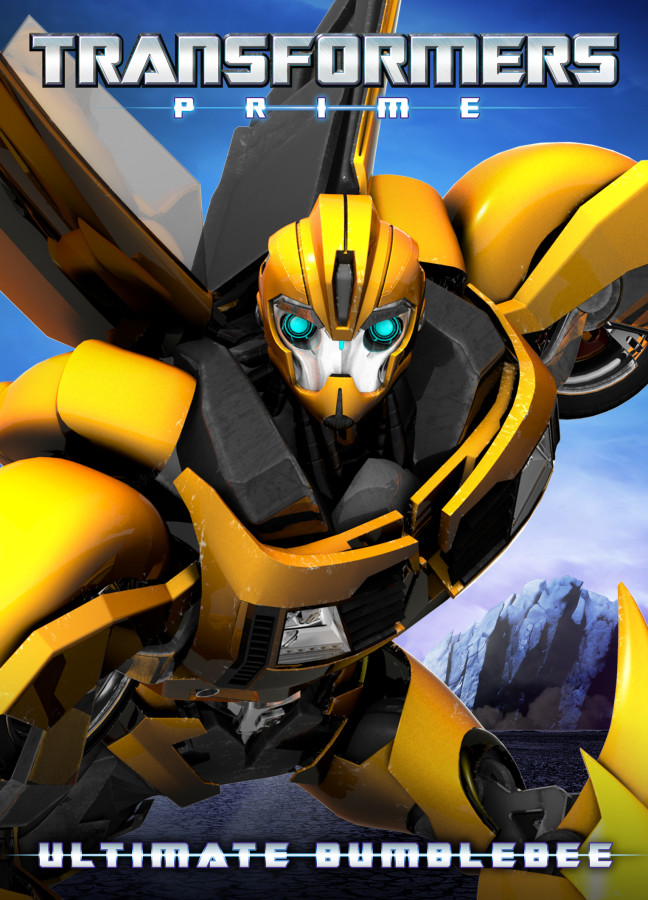 You might be surprised to learn that my 4-year-old daughter loves what she calls "robots." To Courtney, a robot is anything made of metal that does something cool.
As you can imagine, she thinks Transformers are awesome "robots" because they do cool stuff and can turn into other things. As a result, she was super excited when she saw the DVD box for Transformers Prime: Ultimate Bumblebee.
This DVD will hit store shelves on Feb. 25, 2014. It features four action packed Bumblebee centered shows from Hasbro Studios' Emmy Award-winning series Transformers Prime. These include:
Masters and Students
Operation Bumblebee, Part 1
Operation Bumblebee, Part 2
Deadlock
In case you aren't familiar with Bumblebee, he is a warrior and scout. He is part of the elite team lead by Optimus Prime. He is one of the smallest and youngest transformers. However, what he lacks in size and experience, he makes up for in bravery and tenacity. Bumblebee proves that even if you are considered small, you can still make a big difference.
You will be glued to your seats as you view the stunning CG animation and memorable characters. Adults and children will both enjoy watching this DVD. 
This DVD is a great way to enjoy a family fun movie night. We all sat down and watched this DVD together. My husband was pretty excited to watch this DVD with our daughter. Not only did he get a break from all of the princess cartoons that are commonplace in our home, he enjoyed seeing the updated version of Transformers (which he used to watch as a child). 
Transformers Prime: Ultimate Bumblebee is a collaboration between Shout! Factory Kids and Hasbro Studios. You can preorder this film directly from Shout! Factory Kids for only $9.99.
Voice talent includes Peter Cullen, Frank Welker, Josh Keaton, Jeffrey Combs, Kevin Michael Richardson, Will Friedle, Sumalee Montano, Ernie Hudson, Markie Post and Steve Blum. Transformers Prime is executive produced by Duane Capizzi, Jeff Kline, Alex Kurtzman and Roberto Orci. The series airs on The HUB TV Network in the U.S. and on Teletoon in Canada.