I received a copy of Transformers Cybertron: The Complete Series to facilitate this review.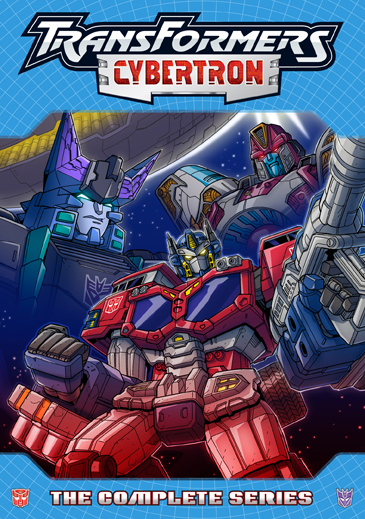 On Aug. 5, 2014, Shout! Factory, in collaboration with Hasbro Studios, is releasing Transformers Cybertron: The Complete Series.
This summer, you can experience the action-packed battles of Robots in Disguise. If you love classic cartoons featuring Transformers, you will enjoy watching the shows on set of seven DVDs.
In 2005, fans were introduced to Transformers Cybertron, a third installment in the Unicron Trilogy. The full trilogy consists of Armada, Energon and Cybertron.
This series picks up after Unicron has been defeated. However, there have been repercussions from his destruction. There is now a black hole that is threatening the Autobots' world of Cybertron. Now, Optimus Prime and his heroic team of Autobots must rush to save the day.
They are not working to save Cybertron alone. They are joined by their new human friends Coby, Lori and Bud. This group must work together to save Cybertron. To do this, they are tasked with securing the four mystical Cyber Planet Keys. These keys are the only way to destroy the black hole and save the Transformers' home world.
Like any good heroic tale, they must battle with villainous forces. Megatron and the Decepticons are waiting and watching for this group. They always looking for ways to interfere with Optimus Prime and his plans.
Megatron and the Decepticons hope to get their hands on the Cyber Planet Keys. If the keys fall into their possession, it will mean the end of everything as they know it.
These episodes feature everything you would expect from the Transformers. They are full of heroic actions, loyalty and bravery. This series is one parents can enjoy watching along with their children. You can relive childhood memories of watching the shows or discover the series for the first time.
This disc set contains 52 episodes, which equal approximately 19 1/2 hours of programming.