#review I received a copy of the Transformers Beast Machines-The Complete Series DVD to facilitate this review. All thoughts and opinions are my own.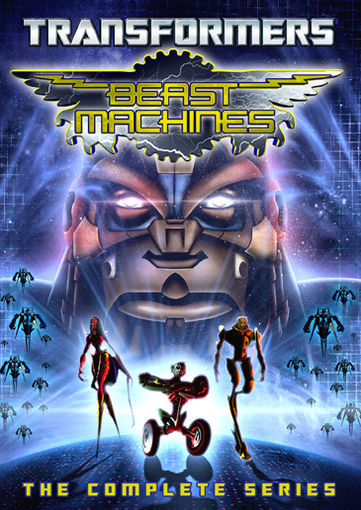 What could be better than Transformers? How about Transformers that look like beasts! The super cool series Transformers Beast Machines was introduced to audiences back in 1999. This action-packed series features Optimus Primal and the Maximals battling Megatron and his army of Vehicons.
Now, you can enjoy watching this series all over again. This month, Shout! Factory in collaboration with Hasbro Studios, released this popular series on DVD.
This complete series covers both seasons of the Transformers Beast Machines. The box set includes four DVDs and features 26 episodes with special bonus content.
The episodes follow the Maximals as they return to their home planet of Cybertron. They discover that life on Cybertron has completely changed. Their home planet now appears to be abandoned. However, while it appears to be vacant, the planet is full of policing Vehicon drones that are out to get the Beast Machines.
On top of this devastating discovery, the Maximals learn that they've been infected with a strange virus that threatens their very existence. The virus makes it impossible for the Maximals to transform, leaving them stuck in their beast form. They must find a way to adapt and overcome their limitations.
My daughter really enjoyed the graphics featured in these episodes. It is almost like watching a fun video game. She thought the Beast Machines were really cool. She loved that they could change from ordinary looking animals into Transformers.
In addition to the episodes, this DVD set includes bonus commentaries and interviews with the developer of the series, Marv Wolfman, story editor, Robert N. Skir, voice director Susan Blu and voice actor David Kaye.
The Transformers Beast Machines Complete Series on DVD is available for purchase now.