For a fun kid-friendly meal, check out this amazing tortilla crusted chicken!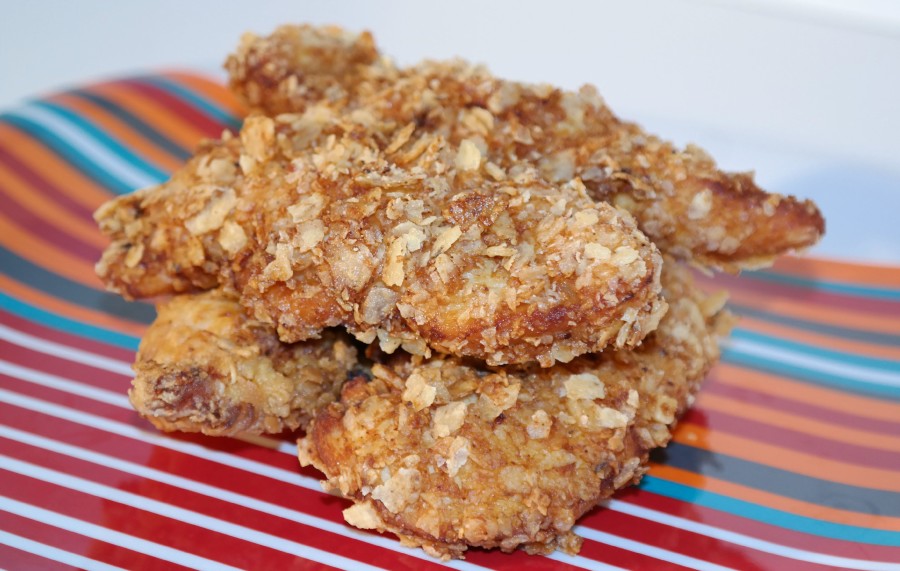 Sometimes, I want a break from ordinary dinner options. Especially, when it comes to cooking with my daughter, I like to let her get really creative with our recipes.
We came up with a super delicious take on fried chicken. We made a crust out of crushed tortilla chips and a little bit of taco seasoning! Wow! This chicken came out so amazingly delicious!
The tortilla chips create an amazing crunchy coating. The taco seasoning adds the perfect amount of spice. Plus, let's be honest, all kids love taco seasoning. By using it, I knew my daughter would enjoy the flavor of the chicken.
This is such a fun recipe for kids. My daughter LOVED crushing the tortilla chips. She also battered the chicken. It was so much fun!
For fun dipping sauces, try using queso, salsa or taco sauce.
I hope you enjoy this delicious tortilla crusted chicken recipe!
Tortilla Chip Crusted Fried Chicken Printable Recipe
Tortilla Crusted Chicken
Author:
Family Fun Journal
Ingredients
1 cup milk
1 egg
2 cups crushed tortilla chips
2 Tbsp. taco seasoning
5-7 boneless skinless chicken breasts
Oil
Instructions
Whisk together the milk and egg in a bowl.
Mix the taco seasoning and crushed chips in another bowl.
Dip the chicken in the chips, the milk mixture and back into the chips.
Fry in a deep fryer for 5 minutes until cooked through.