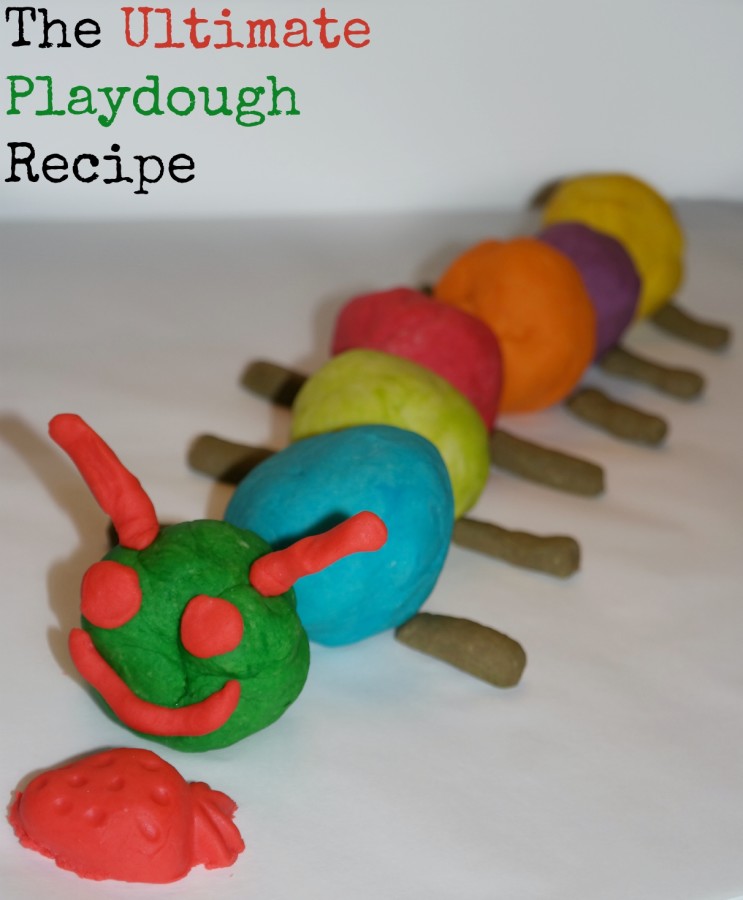 We love to make our own homemade playdough. I think we enjoy experimenting with recipes almost as much as playing with the actual dough.
It only takes a few minutes to make incredibly fun playdough. This recipe produces a dough with the perfect consistency.
With just a few ingredients, you can create a homemade playdough that will entertain your kids for hours. Plus, you will have a lot of fun creating it in the kitchen.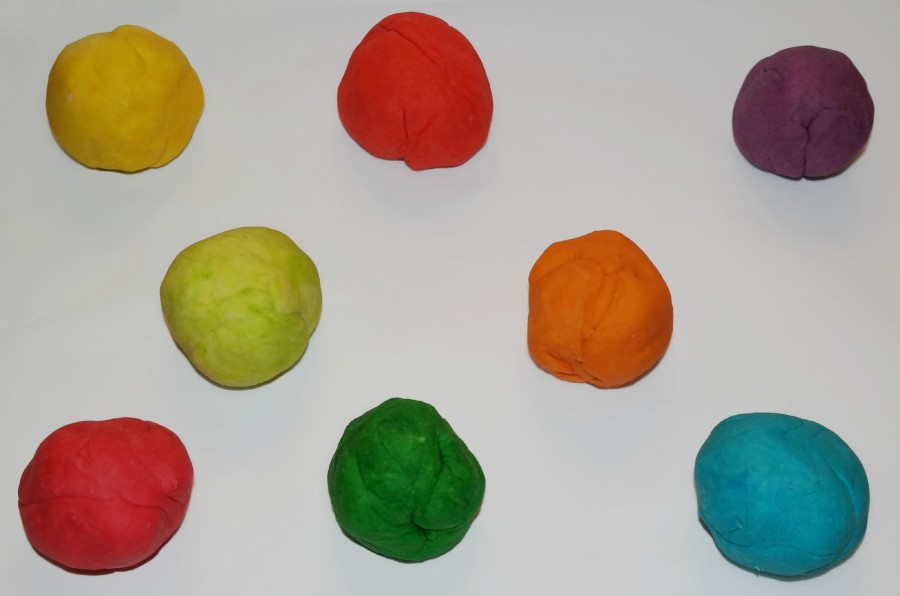 The Ultimate Playdough Recipe
Ingredients:
1 1/2 cups flour
1 Tbsp. cream of tartar
3/4 cups boiling water
1 Tbsp. oil
2 Tbsp. salt
Food coloring
Instructions:
Combine the flour, cream of tartar and salt in a bowl. Stir to combine.
Add the boiling water and salt.
Stir with a sturdy spoon until a dough forms.
Add a little flour to a surface. Knead the dough until it reaches a playdough consistency. (Be careful, the dough can still be a little warm. You can wait a few minutes for the dough to cool before kneading).
Separate the dough into evenly divided portions.
Place a few drops of food coloring into the center of each dough ball.
Knead the dough until the color is spread throughout. (I usually wear gloves to do this part.)
Store in a sealed container.
If you want to make a lot of dough, in multiple colors, double the recipe. Also, I recommend using gel food coloring. I think it makes the dough more colorful.
To facilitate a really fun playtime, let your child use cookie cutters. I usually set out a few plastic cutting boards and let my daughter play in the kitchen. She loves to pretend that she is "baking" with the dough.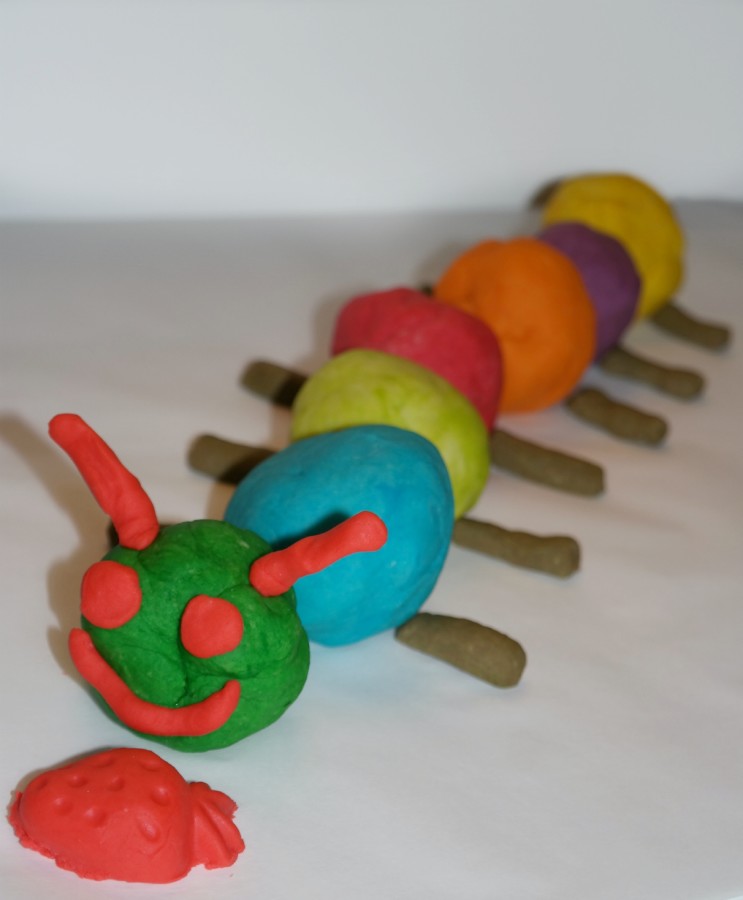 For more fun recipes, check out these posts:
Duff Goldman Cake Mix Playdough
Vanilla Mint Glitter Playdough