I received The Twelve Days of Christmas to facilitate this review. All thoughts and opinions are my own.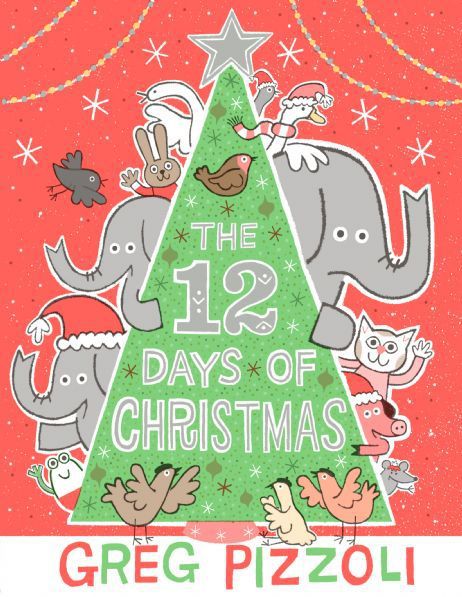 Everyone knows The Twelve Days of Christmas. It is a classic carol that is filled with all kinds of fun characters and items. Thanks to Disney-Hyperion, you can enjoy this cherished carol in an entirely new way!
Greg Pizzoli, a fantastic author and illustrator, brings this famous song to life in an amazing and engaging book just for kids.
The book features a tale centered around an elephant and her family. As she receives each gift featured in the famous Christmas tune, things start to get very hectic. The gifts really start to pile up! As a result, the adorable elephant finds herself in a very cramped situation.
Your children will love the hilarious illustrations. As they turn the pages in this fun book, the illustrations become even more incredible!
Even though this book is geared toward children, parents will also love the festive and adorable illustrations.
We love this book. It is perfect for this time of year. Even though I know the classic carol, this book really brings it to life! My daughter loves looking at the illustrations and counting all of the items and animals featured on each page. It is a ton of fun!
This Twelve Days of Christmas book will become a new holiday tradition for your family. It is a great way to get ready for Christmas.
For more information, visit http://books.disney.com/book/12-days-christmas/