When I came up with this shamrock shaped St Patricks Day pizza, I wanted to make something fun with my daughter. She really loves to spend time in the kitchen. While I wanted to make something great, I didnt want to trek to the store to buy special ingredients.
I had Bisquick in my pantry and decided to make a pizza. I LOVE Bisquick pizza. It was one of my favorite meals as a kid. I used to love helping my Mom make this for dinner.
There is just something unique about a pizza that has the same consistency as a biscuit. If you havent tried it yet, I urge you to check it out.
I wanted to make a green pizza and decided to use frozen spinach. I love that this one ingredient added nutritional value and green coloring. I am so happy with the results. Plus, you cant even taste the spinach. My husband doesnt like spinach. However, he still enjoyed eating this pizza.
This is a very kid-friendly recipe. Your kids will really enjoy putting this simple recipe together. They can stir the dough, help form the shamrock shape and add all of the toppings. My daughter and I really enjoyed making this together. We have so much fun in the kitchen.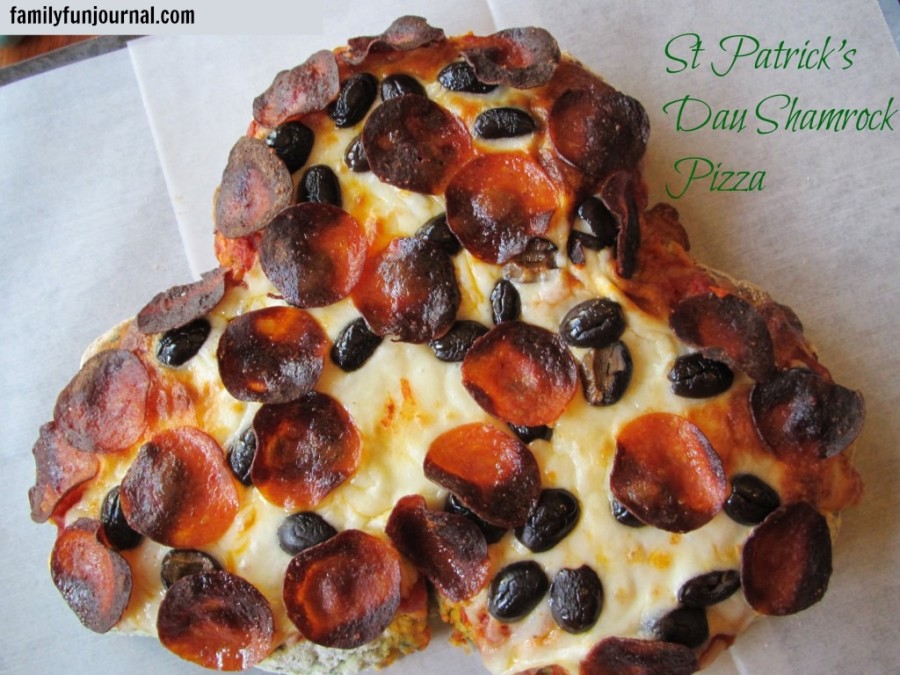 The St Patricks Day Pizza Recipe
The Saint Patrick's Day Pizza
Ingredients
3&1/4 cups Heart Smart Bisquick
1 cup skim milk
½ cup frozen spinach (thawed in the microwave)
Pizza sauce
Mozzarella Cheese
Pizza Toppings
Instructions
Mix all of the ingredients until a dough ball forms.
Add extra Bisquick to reduce stickiness.
Spray a baking sheet with cooking spray.
Coat hands in Bisquick.
Form pizza dough into a shamrock shape.
Cook for 5 minutes at 450 degrees.
Remove from oven and add sauce, cheese and desired toppings.
Bake an additional 7-10 minutes.
I hope you enjoy this St Patricks Day pizza recipe.