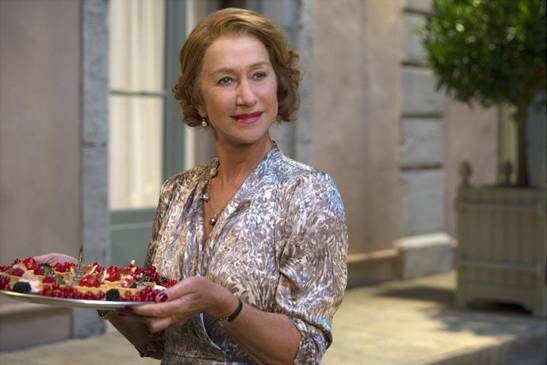 The upcoming film, The Hundred Foot Journey, is about the Kadam family's experience opening a restaurant in the South of France after they are displaced from their native India.
Led by Papa, the family settles in the South of France in the village of Saint-Antonin-Noble-Val.
This quaint village proves to be the ideal location for the family's Indian restaurant the Maison Mumbai. The restaurant is led by the very talented culinary ingénue Hassan Kadam.
However, things go a little less smoothly when the chilly chef proprietress next door learns about the restaurant. Madame Mallory of the Michelin starred, classical French restaurant, Le Saule Pluereur, is not too happy when she learns about the new eatery.
She protests the location of the Maison Mumbai because it is 100 feet from her own establishment. As a result, an all out war develops between the two restaurants.
When Madame Mallory realizes that Hassan is a very talented chef, she can no longer ignore his abilities and has a change of heart.
She recognizes her rival's passion for French haute cuisine and his unique talent to create amazing dishes that feature both of the cultures. She decides to take him under her wing.
This film is a portrayal of two worlds colliding and a boy's drive to find the comforts of his home, in every pot, regardless of his location.
This film is picturesque, elegant and full of charm. It is directed by Lasse Hallström, and stars Academy Award-winner Helen Mirren. The film is produced by Steven Spielberg, Oprah Winfrey and Juliet Blake. The executive producers are Caroline Hewitt and Carla Gardini. The screenplay is written by Steven Knight, based on the novel "The Hundred Foot Journey" by Richard C. Morais.
The Hundred Foot Journey will be released in theaters on August 8, 2014.
Here is a clip from the film: