On Nov. 25, enter the world of dinosaurs with Disney/Pixar's The Good Dinosaur.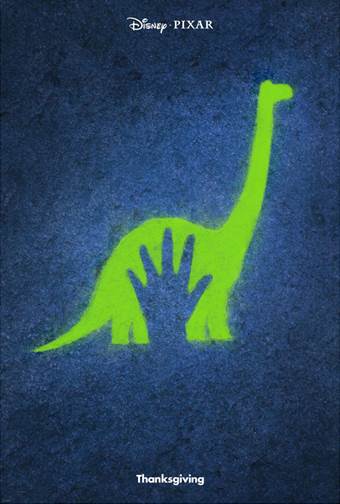 In the world featured in this film, dinosaurs still roam the earth. The main character is Arlo, an Apatosaurus with a really big heart. The story centers around Arlo making an unlikely friend with a human.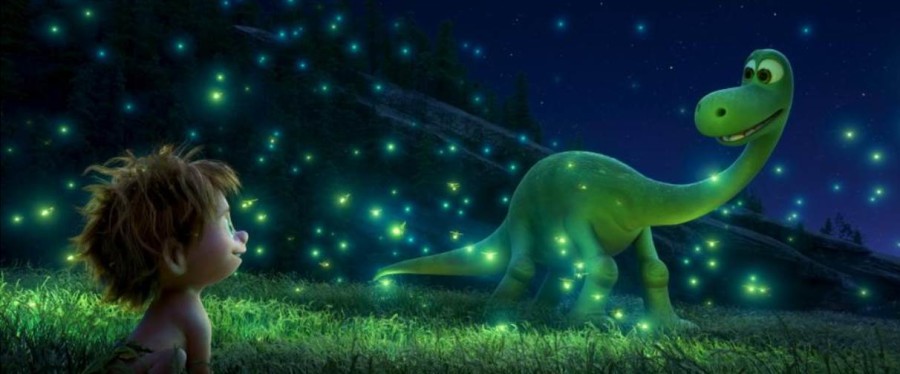 On his travels, Arlo experiences a harsh and mysterious landscape. He learns the power of facing his fears and discovers that he is truly capable of great things.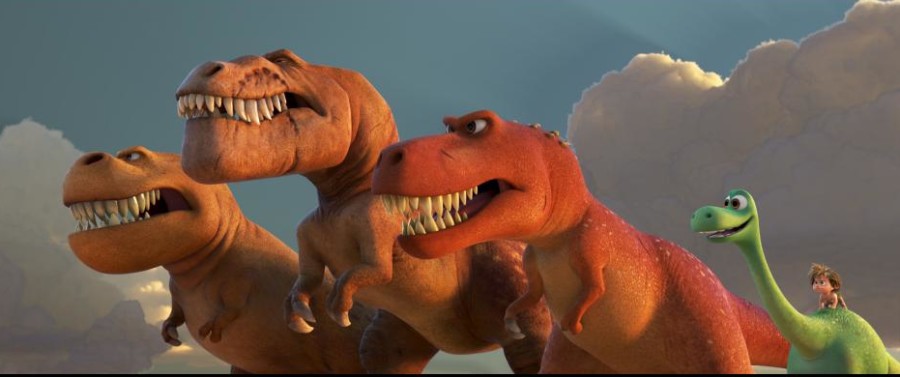 The Good Dinosaur Trailer
The Good Dinosaur Printables
These fun printables feature three different activities. To access each set of printables, click on the corresponding images below. You will then be taken to a PDF file you can download and print.
Hexaflexagon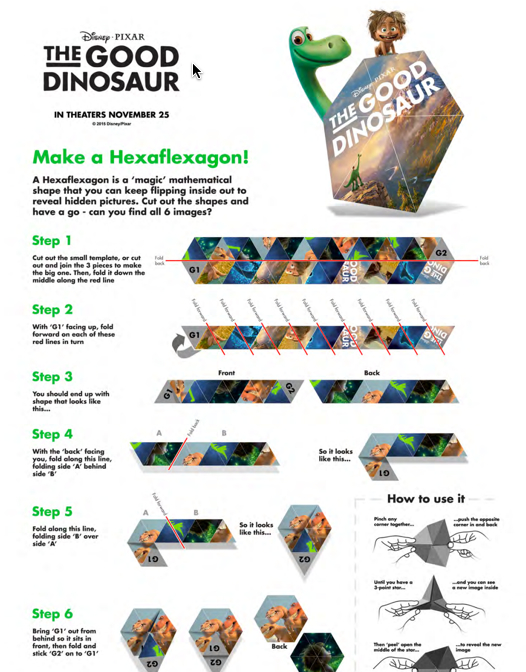 Memory Cards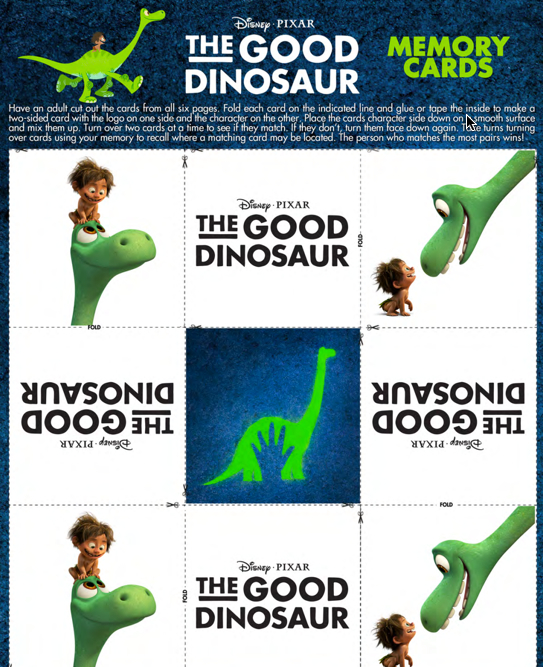 Coloring Pages