My Mom makes the best stuffing. I have yet to try any other variation that comes close in comparison. In honor of Thanksgiving, I am sharing, with her permission of course, my Mother's famous stuffing recipe.
I'll have to warn you, this recipe is not for cornbread stuffing. I'm not crazy about cornbread stuffing, I think it's a texture thing. Plus, I didn't grow up eating it, so I never developed a taste for it. I prefer stuffing made with breadcrumbs. I know you die hard cornbread stuffing fans would never use breadcrumbs. However, give this one a try and see if you are willing to come over to the breadcrumb side.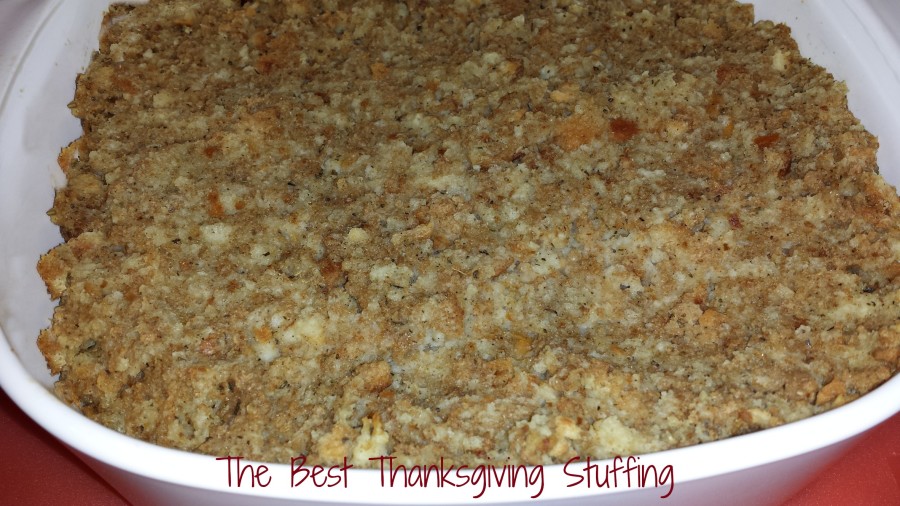 [print_this]
The Best Stuffing Recipe
Two bags of Pepperidge Farm Herb Seasoned Stuffing
1 Onion-finely diced
2 Sticks of butter
Milk
Poultry seasoning
In a pan, melt butter and add diced onion.
Saute until the onion is clear.
Add this mixture to a large bowl containing the stuffing mix.
Add milk until the stuffing is completely saturated and the mixture has a mushy appearance.
Add poultry seasoning to taste.
Pour into a casserole dish.
Bake at 350 for approximately 20-25 minutes.
[/print_this]