Sometimes, the best things are simple, like really, really simple. It doesn't get any easier than this recipe for healthy frozen banana treats.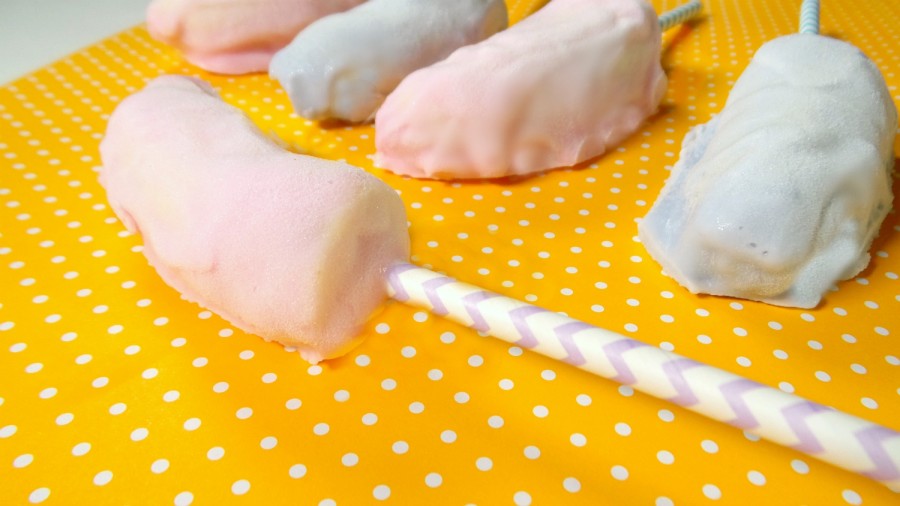 This banana treat is an easy, delicious and fun way to eat a dessert or snack that is good for you.
We've all had some sort of frozen banana treat. Most of the time, the chilled bananas are coated in a layer of chocolate. While there isn't anything wrong with chocolate covered bananas (I am a fan after all), I wanted to do something a little different.
For my recipe, the bananas are coated with a layer of your yogurt. You wont believe how incredible the yogurt tastes paired with a banana. You can tailor this frozen treat to your flavor preferences. Simply use a different yogurt flavor and you can completely change this dessert.
I love this recipe for many reasons. First, it is very kid-friendly. If you have a picky eater, you can coat the bananas in your child's favorite yogurt flavor. This recipe is also a lot of fun. I encourage you to let your children help coat the bananas. My daughter had so much fun creating her own frozen banana treats.
Since it is so hot, we love eating popsicles and ice cream during the summer. We've now added frozen yogurt banana treats to our freezer.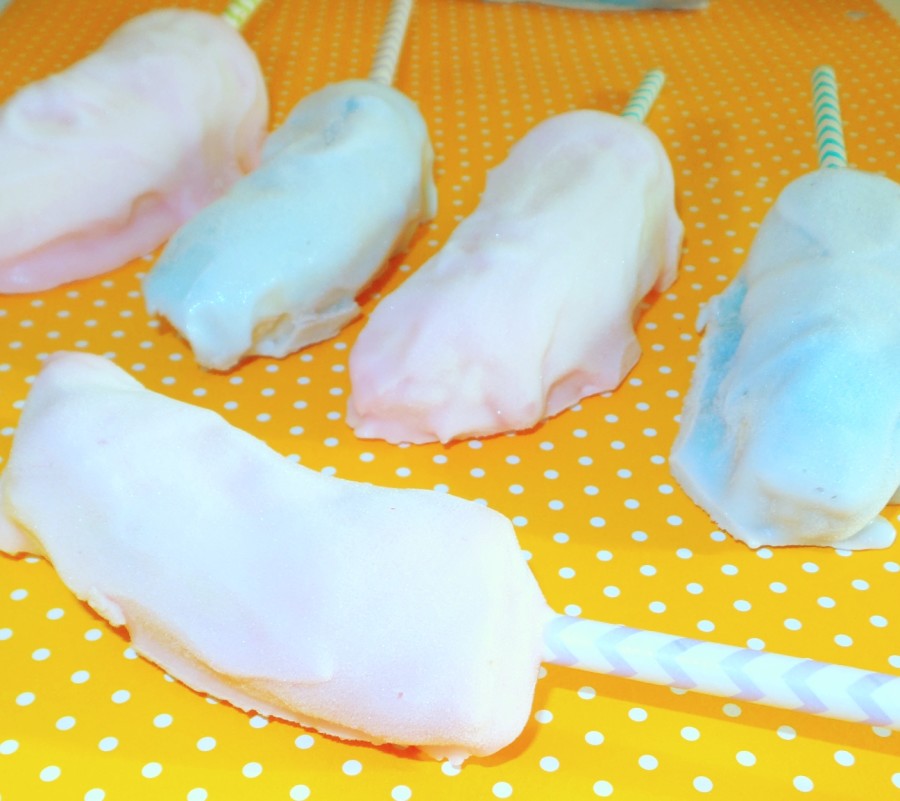 Frozen Yogurt Banana Treat Recipe
The Best Healthy Frozen Banana Treat
Ingredients
3 bananas
2 cups yogurt
Popsicle sticks
Instructions
Cut each banana in half.
Insert a stick into the bottom of each banana
Place in the freezer for about 10 minutes.
Remove from freezer and coat with yogurt.
Return to freezer until the yogurt has hardened.
Serve immediately.
I hope you enjoy these fun frozen yogurt banana treats!