#mc #sponsored #TeavanaOprahChai
I participated in an Influencer Activation Program on behalf of Mom Central Consulting for Starbucks. I received a promotional item and a gift card to facilitate my review.
To say that my family loves Starbucks is an understatement. Every female member of my family loves the Chai Tea Latte. So, I was super excited to find out that Starbucks is offering a new Chai Tea.

The Teavana Oprah Chai Tea features an infusion of cinnamon, cardamom and cloves. These spices are blended with loose-leaf black tea and rooibos. The result is a unique and spicy flavored tea. It is lightly sweetened and can be served hot with steamed milk or cold over ice.
When I found out about the new Teavana Oprah Chai, I could have taken a friend to share the experience. However, since my mom loves Chai Tea as much as I do, I got a little creative when it came to treating her to the drink.
Since my mother is in Alabama right now, we decided to go to Starbucks at the same time and share the experience over the phone.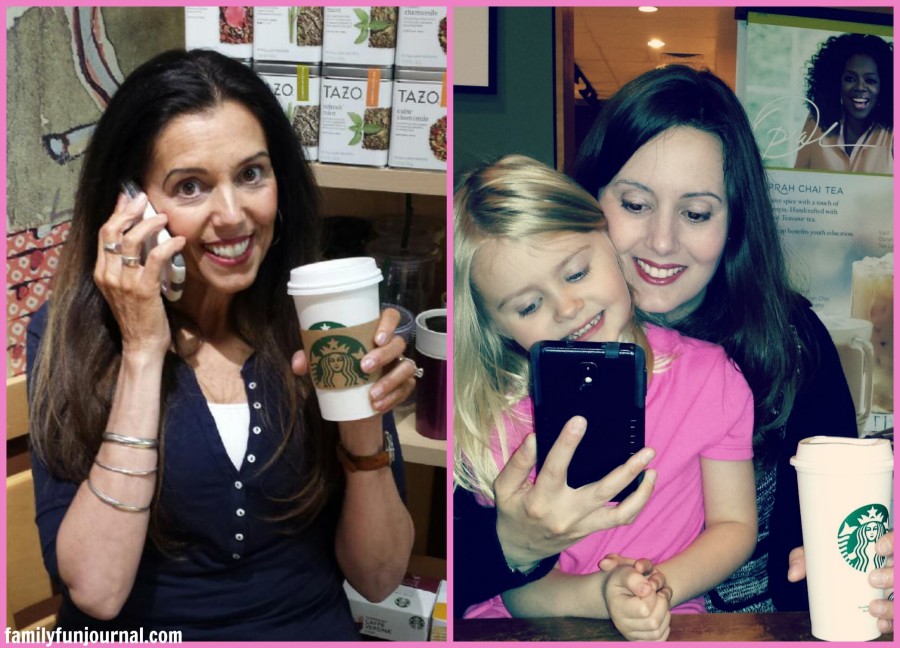 I was easily able to treat my mom to a Teavana Oprah Chai by sending her an electronic gift card.
We had so much fun trying the Teavana Oprah Chai. We got to catch up and share a new drink.
Even though we don't live in the same area, I think it is important to keep in touch and share experiences together.
The Teavana Oprah Chai packs a spicy punch. It is a ramped up Chai that will amaze your taste buds. My mom and I were both amazed by the beverage's bold flavor.
We both chose to try the hot version of the drink. However, I also like to drink it served over ice.
Starbucks has a great display with Teavana Oprah Chai Tea products. You can even buy an Oprah Chai Small Gift Box that contains tea and a double wall glass tumbler and stainless filter. If you want to buy the tea, it comes in a prepackaged loose leaf tin.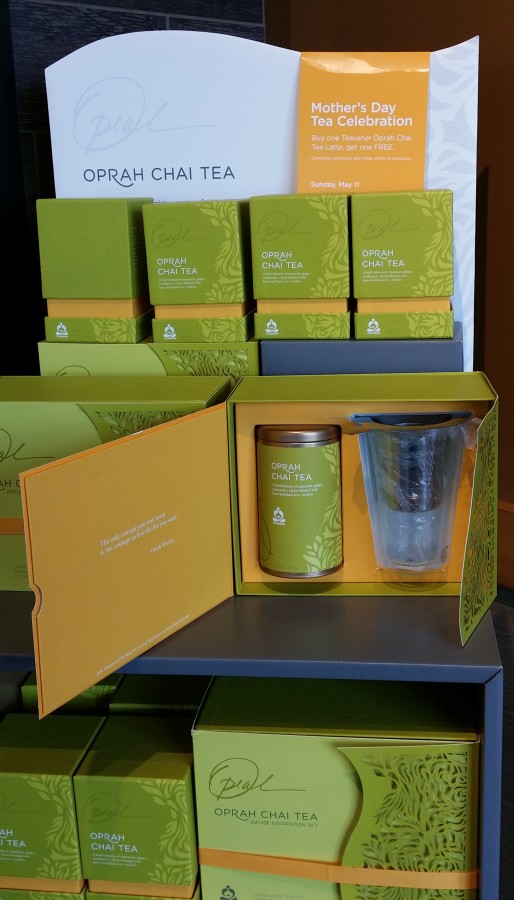 I love to make purchases that also benefit a great cause. For each Teavana Oprah Chai product sold, Starbucks will make a donation to benefit educational opportunities for youth through the Oprah Winfrey Leadership Academy Foundation. Isn't that amazing? Visit Steep Your Soul to learn more.
This Mother's Day, Starbucks is offering a BUY ONE GET ONE FREE TEAVANA OPRAH CHAI TEA beverage. How exciting! Why not take your mom to Starbucks and treat her to this amazing new beverage?