This Valentine's Day bark recipe is perfect for Feb. 14! It is a simple and delicious treat!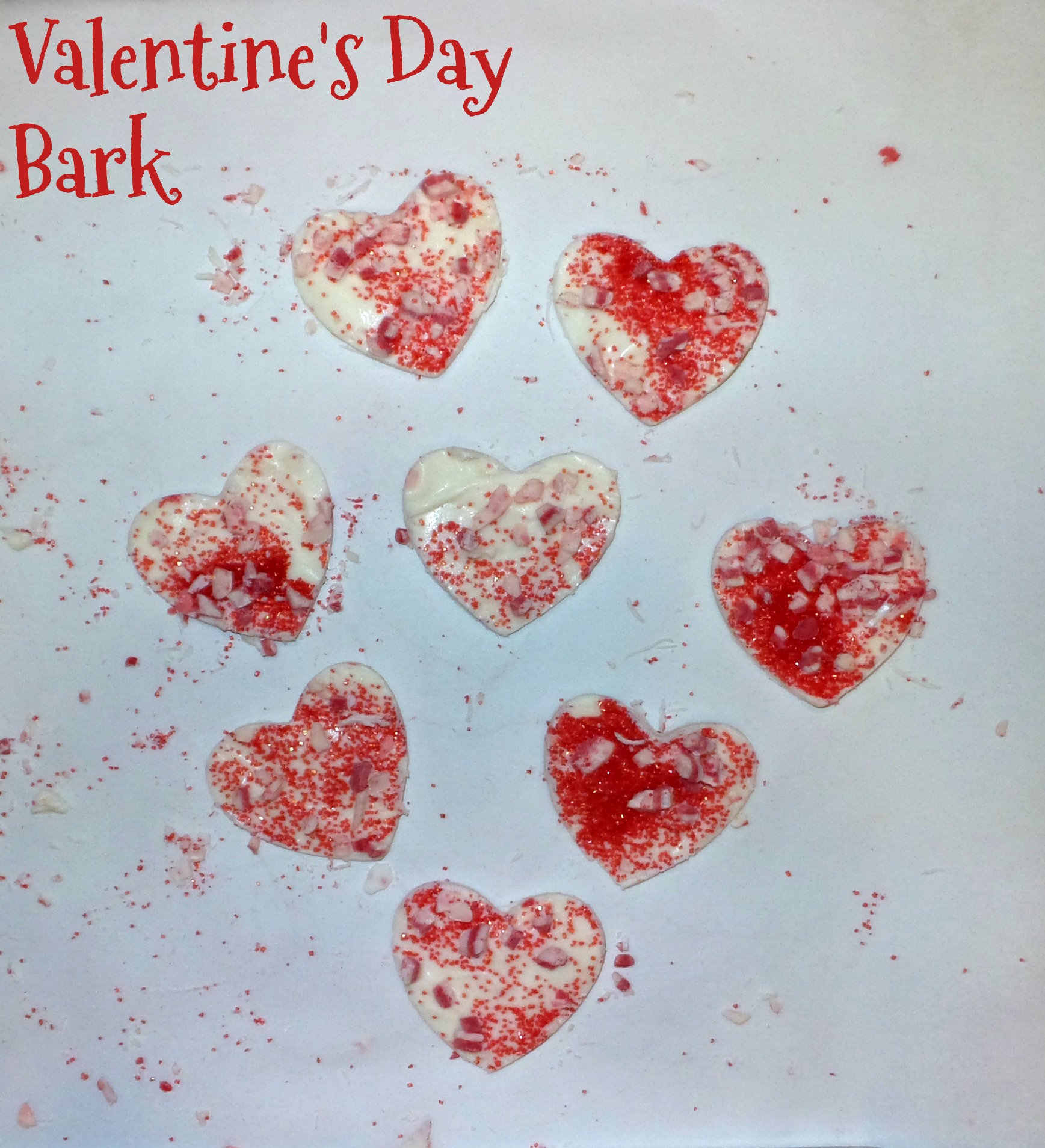 Bark is super popular right now. Not only is it a simple treat, it is very customizable. For most bark recipes, you start with a chocolate base. You can use any type of chocolate, it is totally up to you.
For this recipe, I chose to combine two of my very favorite flavors: white chocolate and peppermint! Plus, I thought the pink and white mint chips would pair really well with white chocolate.
This is a great kid-friendly cooking project. Actually, there is very little cooking at all. So, it is perfect for young children.
Valentine's Day Bark Recipe
Super Simple Valentine's Day Bark
Ingredients
16 oz. white chocolate bark
red sprinkles
Andes peppermint crunch baking chips
Instructions
Melt the chocolate in the microwave.
Once melted, spread in a layer on a piece of parchment paper.
Top with sprinkles and peppermint crunch chips.
Once set, use a heart cookie cutter to cut out shapes.
You could easily tailor this bark recipe to any holiday. You can totally change the look of the bark by using different cookie cutters. For a simple alternative, you could just break up the bark. However, I think the cookie cutters create a very unique looking bark.
I hope you enjoy this fun Valentine's Day bark recipe!