Strawberry overnight oatmeal is a super quick and healthy breakfast idea.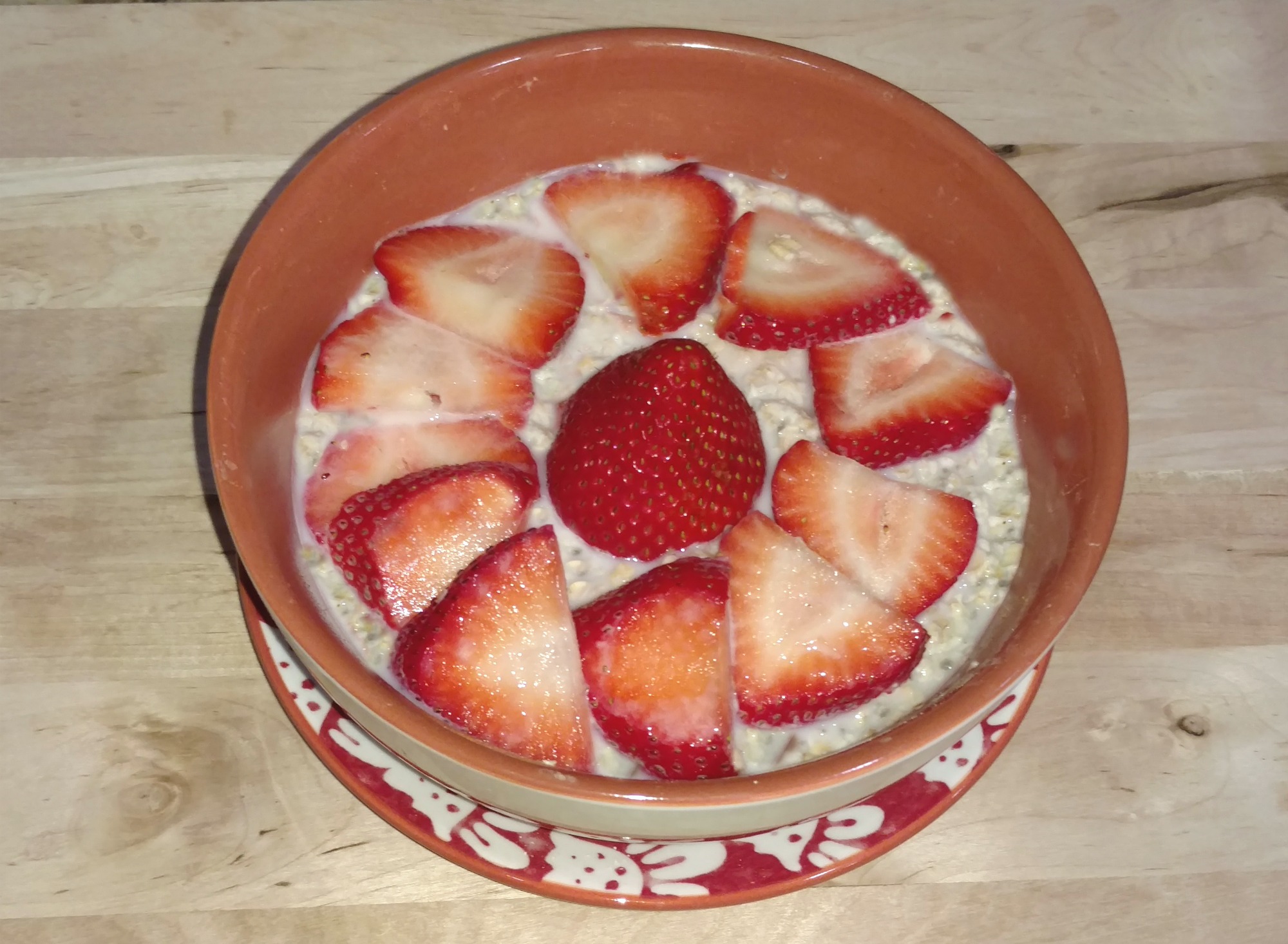 I don't know about you, but I LOVE overnight oatmeal. I think it is so convenient to make breakfast the night before.
It is so hard getting ready for the day and trying to prepare a healthy breakfast at the same time. It can be kind of stressful. This overnight oatmeal recipe will make your school mornings incredibly easy.
I love that you can prepare this breakfast ahead of time. The next morning, you literally take the oatmeal out of the fridge and eat it. Seriously simple.
My family loves this breakfast. It is a meal that tastes great and is full of healthy ingredients.
I chose to make strawberry overnight oatmeal because my five-year-old loves strawberries. She cant get enough of them. In hopes of getting her to eat the overnight oatmeal, I made it taste like her favorite strawberry flavor.
I was thrilled that she liked it. I was even more shocked that my husband liked it. This was a win win for sure. An easy breakfast that my entire family enjoys!
You might notice that the recipe calls for fresh strawberries and jam. I wanted a seriously strong strawberry flavor so I added a little of a secret ingredient….strawberry jam! It took the overnight oatmeal flavor to a whole new level.
If you don't have fresh strawberries, you can easily use jam and/or frozen strawberries to make a delicious batch of this oatmeal.
I know it is super trendy to put the overnight oatmeal in a cute little mason jar. Since I made a batch for my entire family, however, I put everything into a glass storage bowl. The next morning, I served the oatmeal in bowls.
Strawberry Overnight Oatmeal Recipe
Strawberry Overnight Oatmeal
Ingredients
1&1/2 tsp. chia seeds
¼ cup oats
¼ cup yogurt
¼ cup milk
2 tsp. strawberry jam
2-3 sliced strawberries
Instructions
Put all of the ingredients in a sealed container. Mix thoroughly.
Put in the refrigerator overnight.
The next morning, top with fresh strawberries.