Check out this fun and simple way to eat strawberries.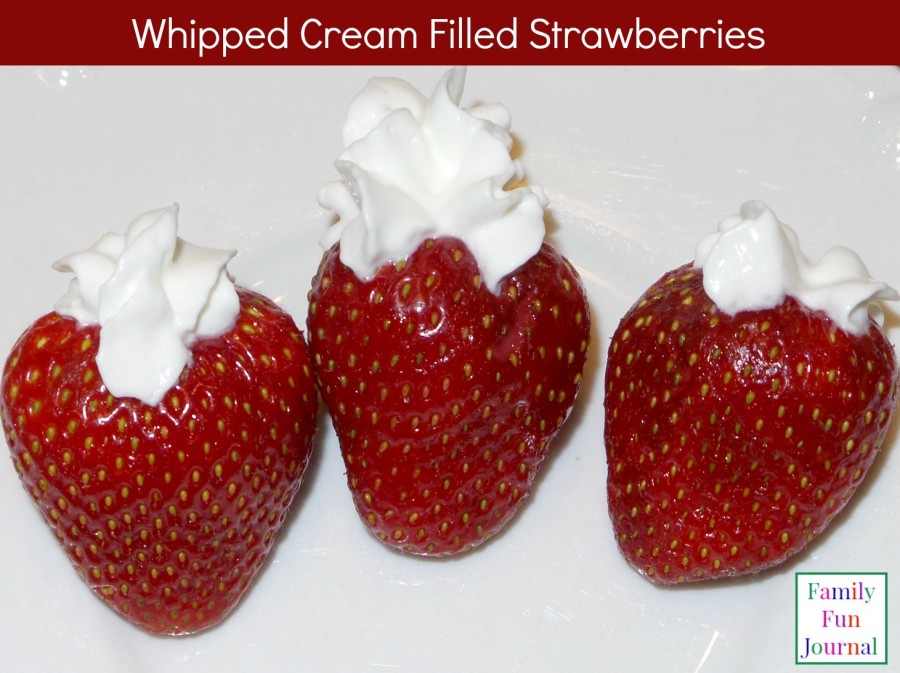 This is one of those ideas that is so simple and game changing at the same time. We all know that strawberries and whipped cream go together. It is one of my favorite combinations.
There are so many different ways to eat strawberries and whipped cream. You can put them on top of pound cake or angel food cake and have an amazing dessert.
I always like to eat them plain. However, my favorite new way to eat them is to top them with just whipped cream. I like to use low-fat or fat-free whipped cream in a can.
I usually slice the strawberries and put them in a small bowl topped with whipped cream.
The last time I was slicing them, it hit me….there is an easier way to do this. Not only is it easier and quicker…it is WAY better.
Plus, it is a lot more fun to eat strawberries this way. Your kids will think this snack is great. I hope you do too.
Seriously, it couldn't be any easier than filling each strawberry with whipped cream.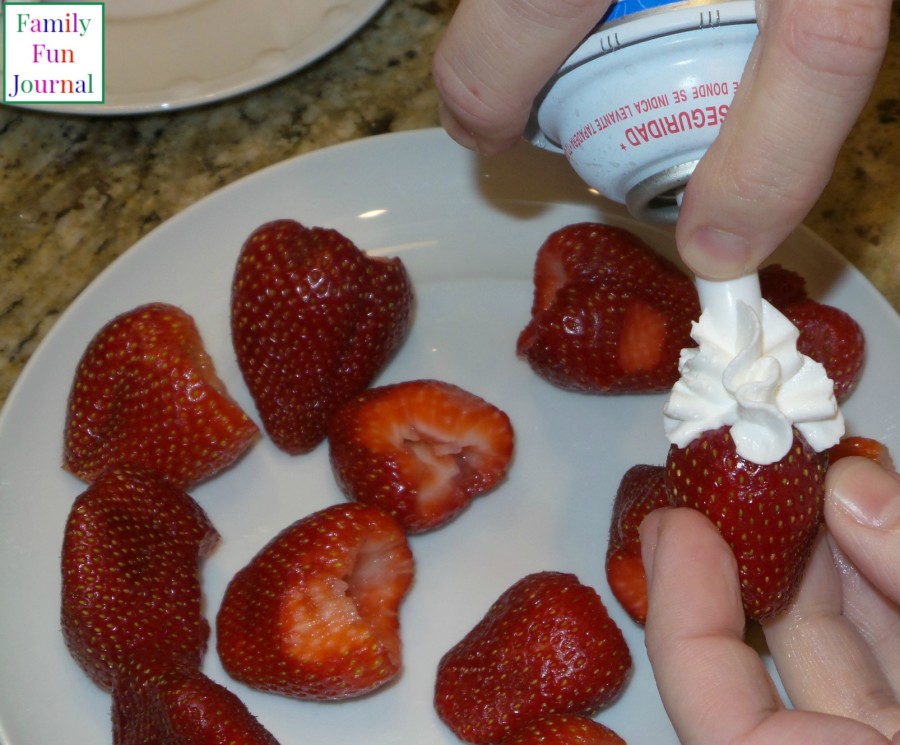 Strawberries With Whipped Cream
Ingredients:
Strawberries
Can of whipped cream
Instructions:
Wash and dry the strawberries.
Remove the top and core each strawberry.
Fill each one with whipped cream.
Serve immediately.
If you like strawberries, check out these posts that feature them: