My family loves George Lucas films. So, it was no surprise, we really enjoyed watching Strange Magic.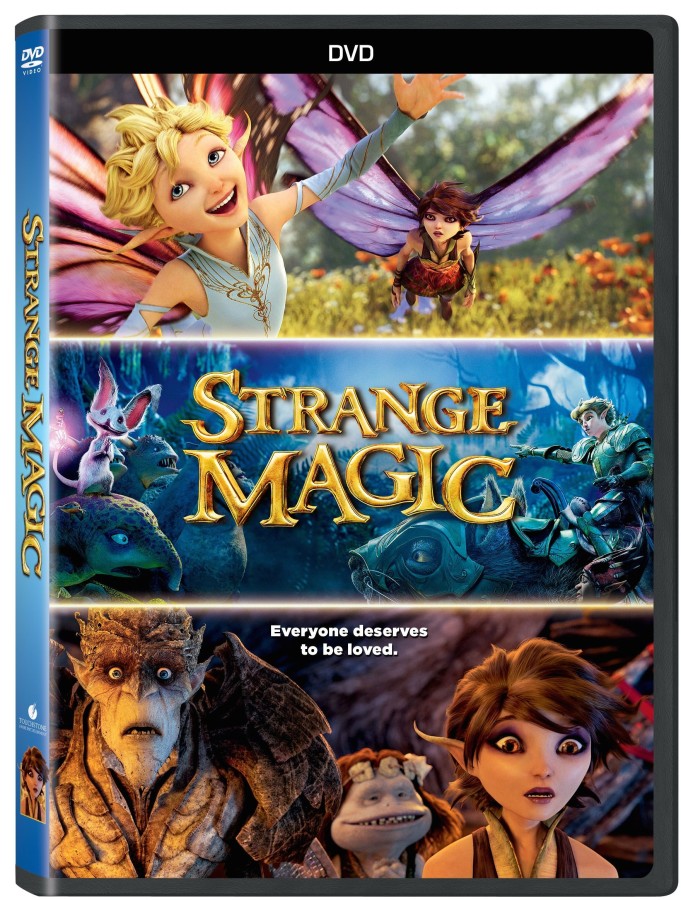 (I received Strange Magic on DVD to facilitate this review. All thoughts and opinions are my own.)
This film is available on DVD, Digital HD/SD and On-Demand. In a story by George Lucas, this film is a musical fairy tale about finding true love where you would least expect it.
Characters in this film include a princess, a villain, a zany Sugar Plum Fairy, an elf, an imp and a knight who couldn't be more different from the typical prince charming.
Bonus features include a magical mash up, outtakes, test and melodies and a feature about creating the magic.
Clip-Strange Magic Mashup
This DVD features the voice talents of  Evan Rachel Wood ("The Wrestler," "Across The Universe") as Marianne, Kristin Chenoweth ("Rio 2," "Bewitched") as Sugar Plum Fairy, Alan Cumming (TV's "The Good Wife," "X-Men 2") as Bog King, Maya Rudolf ("Bridesmaids," "Grown Ups 2") as Griselda.
Strange Magic Review
We really liked this film. This animation features beautiful graphics. The characters and scenery are very well done. We were very surprised by how realistic the characters looked on the screen.
All of the characters are adorable. They each have very unique, memorable personalities. My favorite character was the Sugar Plum Fairy. She was hilarious.
I also loved that this film featured a female heroine. Marianne takes a bad situation and turns it around to become stronger.
The music featured in this film is great. All of the songs are very catchy.
To find out more, visit the Strange Magic Web site.
To celebrate the recent release of the DVD, here are several themed activity packs. The include Crafts & Snacks, Activity Sheets and Party Ideas.
To download each activity pack, simply click on the corresponding image below. You will be taken to a PDF file. All you have to do is print the file.
Strange Magic Crafts & Snacks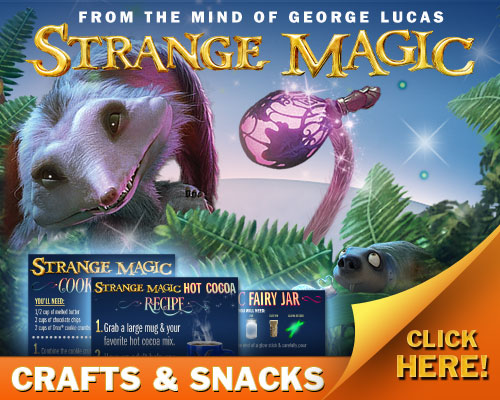 Strange Magic Activity Sheets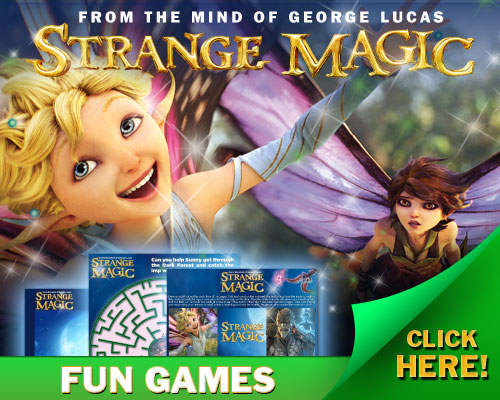 Strange Magic Party Ideas