Happy Star Wars Day #Maythe4th
In honor of this special occasion, here is a time-lapse video of Courtney building the LEGO Star Wars Star Destroyer, set 75055.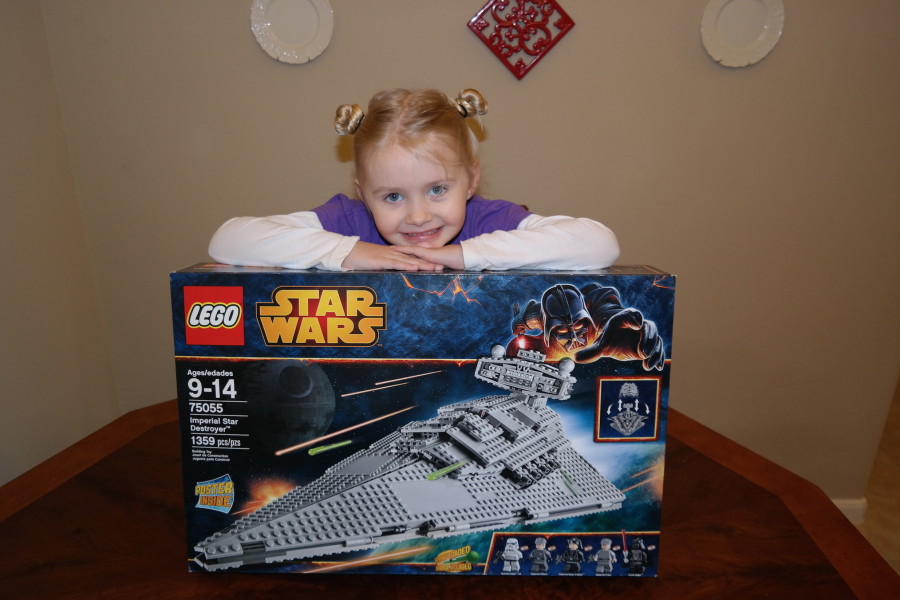 This was a big LEGO set (1359 pieces) and took several days to complete. While Courtney and her Dad would love to work on LEGO builds all day long, they do have to go to school and work.
So, Courtney and her Dad worked on the build whenever they had a chance. Thanks to time-lapse technology, you can watch it in just a few short minutes.
You may notice that this video has very original music. Courtney made up a song about Star Wars just for this video.
Not only was the LEGO Star Wars Star Destroyer so much fun to build, it is a great interactive toy. You can move a lot of the parts and the guns even shoot plastic missiles. Their favorite feature: the hook you can use to carry the big ship. It also comes with several minifigs, including Darth Vader (Courtney's favorite character).
I hope you enjoy this LEGO Star Wars Star Destroyer build. To see more LEGO Star Wars and other fun videos, follow us on YouTube.