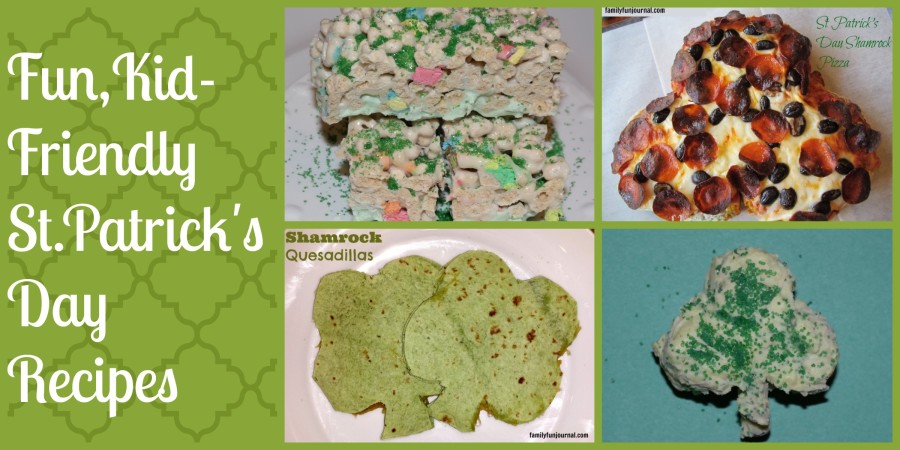 With St Patricks Day just around the corner, here are four recipes you can make in your kitchen to usher in the upcoming special occasion. You can spend time with your kids creating these fun, St Patricks Day treats.
Your kids will enjoy preparing all of these recipes. If you are looking for ways to entertain your children during spring break, these recipes are a great way to fill time, while having fun.
St Patricks Day Treats-These fun bars are a ramped up version of Rice Krispy treats. Instead of puffed rice cereal, they feature Lucky Charms. What kid doesn't love this popular marshmallow filled cereal? The bottom of the treat is coated in green tinted white chocolate. Because kids love sprinkles, these fun bars are topped with plenty of them.
The St Patricks Day Pizza-Not only is this delicious pizza shaped like a shamrock, it is naturally green from added frozen spinach. Your family wont even be able to taste the green vegetable hidden in the Bisquick pizza crust. Your kids will love shaping and topping this fun pizza. My favorite part about this recipe-you can bake it in your toaster oven.
Shamrock Quesadillas-Use spinach tortillas to make these super green shamrock quesadillas. Cut out a shamrock shape using a cookie cutter, add cheese and pop into your toaster over. Serve with your favorite quesadilla toppings. Who knew eating spinach could be so much fun?
Shamrock Treats-This adorable treat features green tinted white chocolate on top of peanut butter Ritz Bits with a pretzel stick stem. This recipe is so much fun. Your kids will love forming the shamrocks and coating them in chocolate. Plus, they get to add green sprinkles to the finished product.
I hope these recipes inspire you to have St Patricks Day fun in the kitchen with your kids.