"I participated in an Influencer Program on behalf of Mom Central Consulting for OshKosh B''gosh. I received a gift card to facilitate my shopping trip and to thank me for participating."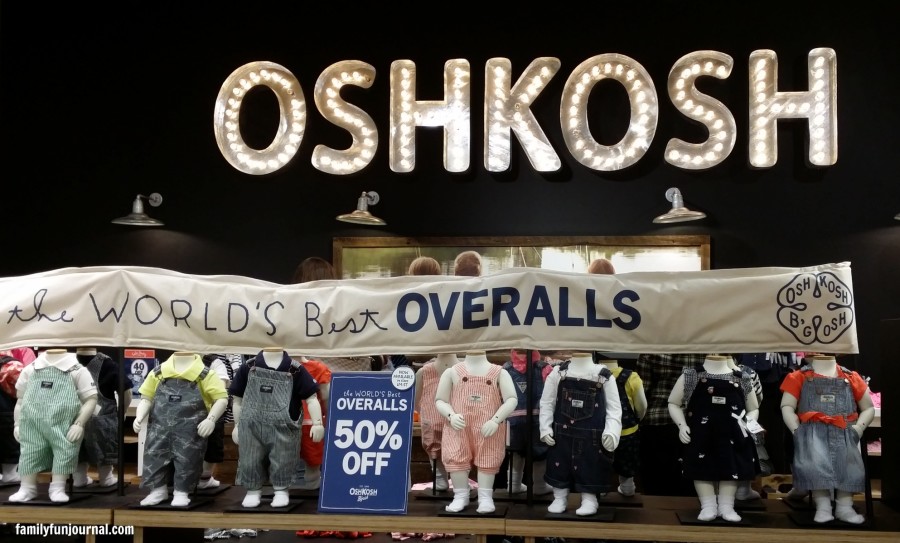 The Spring line at OshKosh B'gosh is unbelievably cute! When we entered the Houston Galleria store, my daughter was immediately thrilled with the selection of clothing. Not only is nautical a big theme, but all of the clothing is brightly colored with oranges, pinks, yellows, greens, stripes and floral prints.
When I entered the Houston store, I was looking for girls hoodies, brightly colored t-shirts and pants. I left with everything I planned on buying and so much more. 
Although I was shopping for my four-year-old, I couldn't help but notice the adorable baby girls clothes. OshKosh didn't leave babies out of their trendy spring line. The baby clothing line is also cute and brightly colored. I wish I could have purchased it back when my daughter was a baby.
Organized Store Layout
The store layout is great. You can easily find coordinating tops and bottoms grouped together. I also like that the prices and sales are all clearly marked.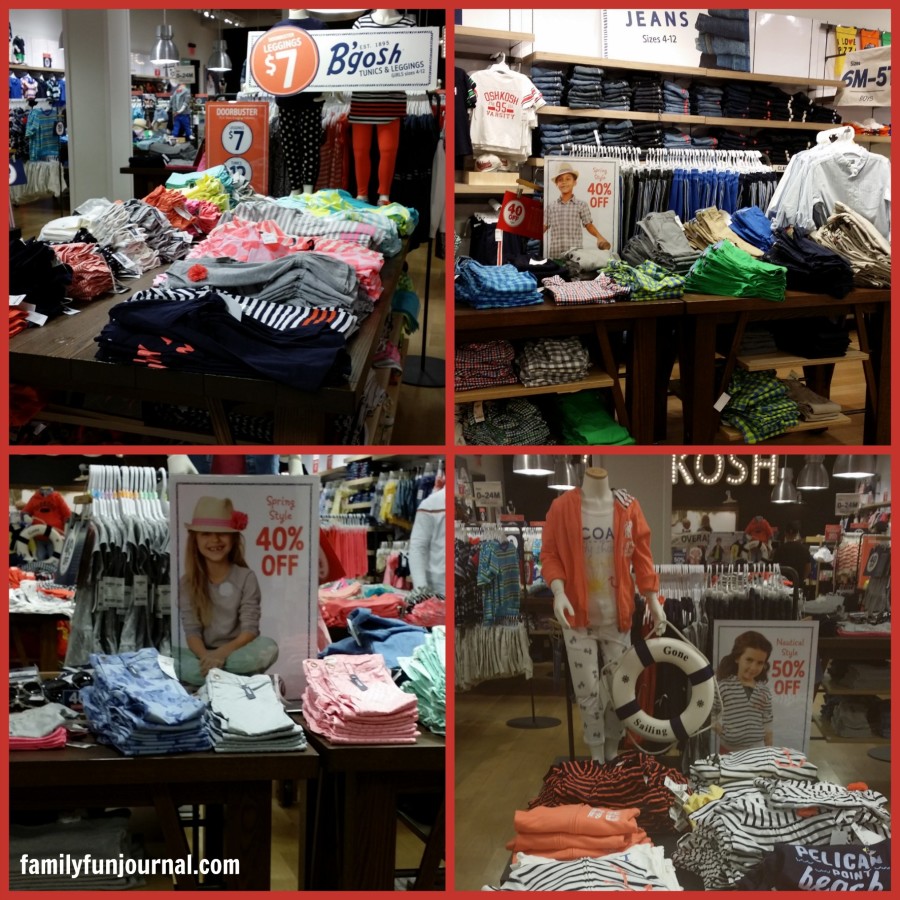 Kids Have Fun At OshKosh B'gosh
When I take my daughter clothes shopping, she gets bored about halfway through the trip. However, not in this fun store. Our store offers a special door just for kids. Inside the store, kids can sit at a work table and color or do other activities.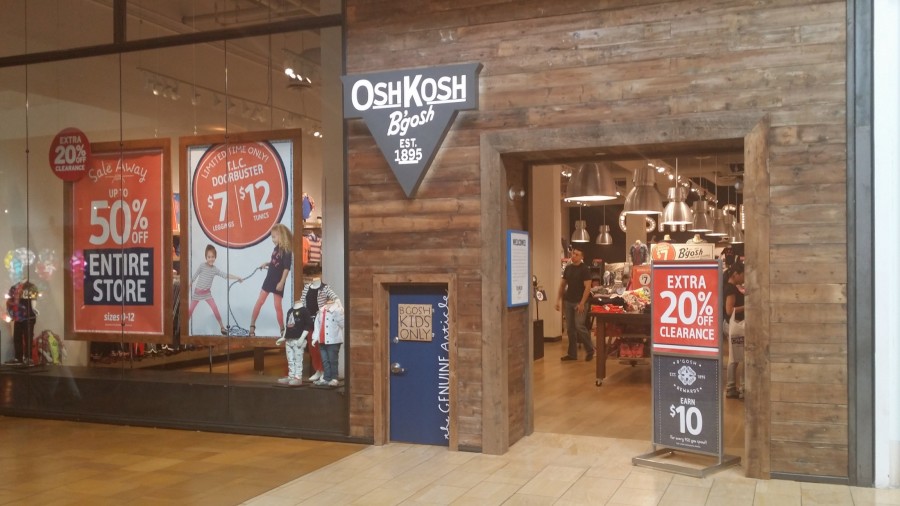 I loved how the Galleria OshKosh B'gosh staff talked to my daughter and treated her like a customer. They talked to her and asked her opinion on different clothing options.  She really felt like a big girl. As a Mom, it is so much easier to shop with my daughter when she is having fun.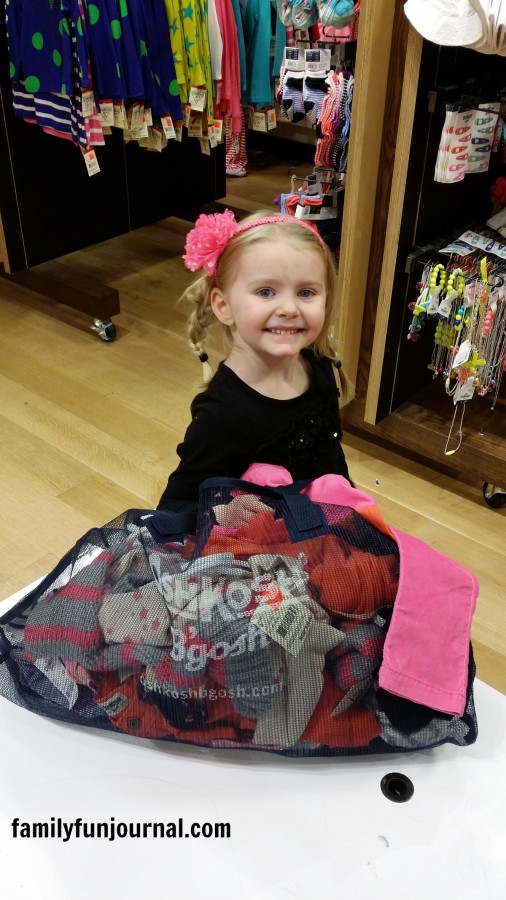 The Spring OshKosh B'gosh Outfits
My favorite outfit is this nautical inspired set. I love the orange crop skinny twills. The striped peplum top is so much fun. The jacket features a sparkly coral anchor. My daughter LOVES this look. We completed the entire outfit by adding the amazing glitter OshKosh youth sparkly loafers. Of course, my daughter is obsessed with this sparkly heart ring. OshKosh B'gosh has so many cute accessories.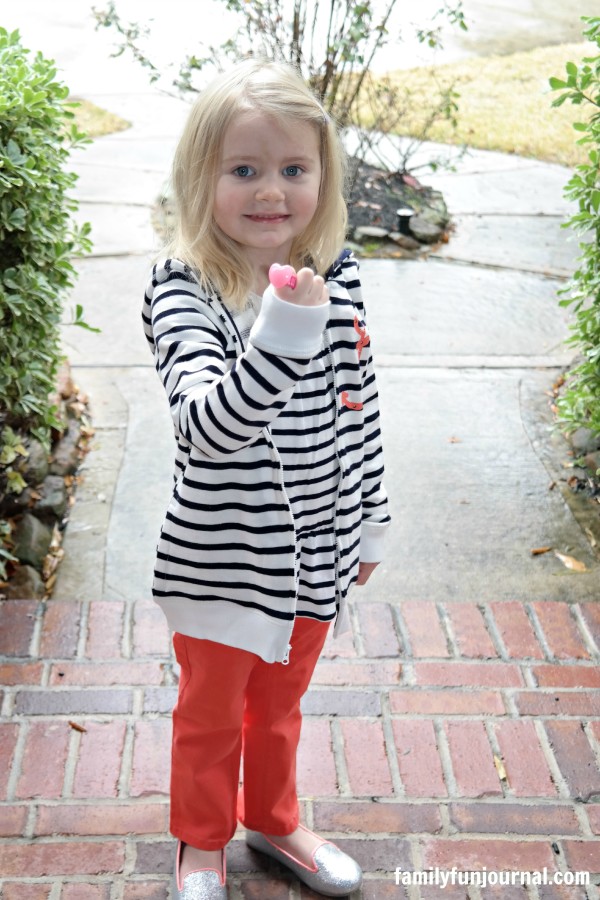 A trip to OshKosh wouldn't be complete without purchasing a pair of the brand's iconic overalls. This hickory striped jumper is such a cute play on classic overalls. I love that the jumper has the look of overalls with a skirt. The brightly colored belt makes the jumper pop for spring. The orange belted top is a perfect complement to the jumper. It features a ruffled flower that looks great with the jumper.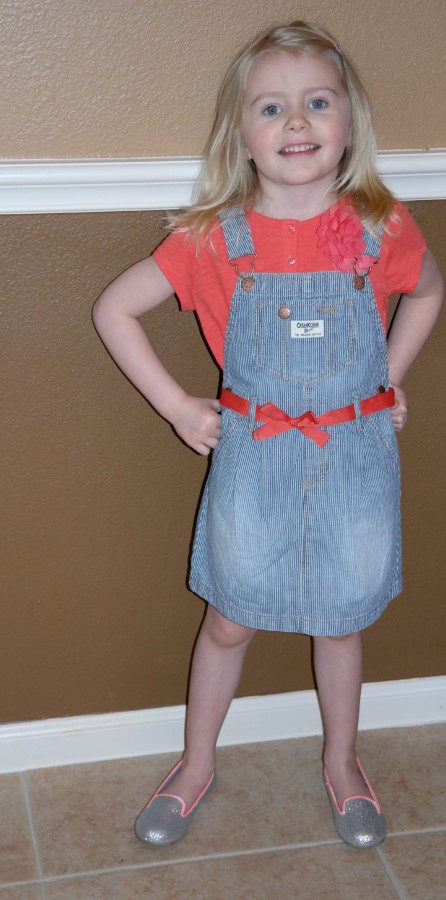 I spent around $100 and purchased four shirts, two pairs of pants, a jumper, a hoodie, a heart ring and the sparkly loafers.
To help you get the best price possible, OshKosh B'gosh is providing Family Fun Journal readers with an awesome coupon.
Simply click on the link and print the coupon.  It offers 20 percent off of a $30 or more purchase. You can use the coupon in the store or online. It expires on 3/12/14.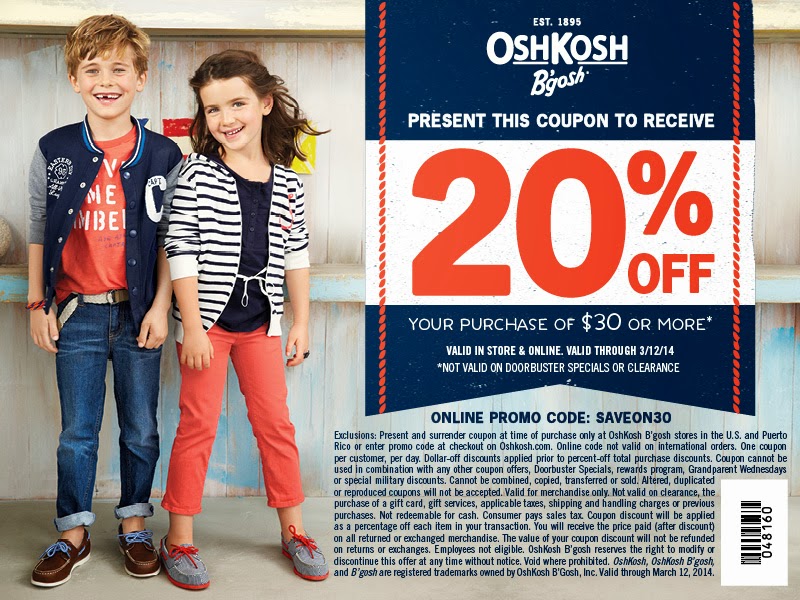 You can use the store locator, to find your local OshKosh B'gosh store. I hope you enjoy your OshKosh B'gosh shopping experience!