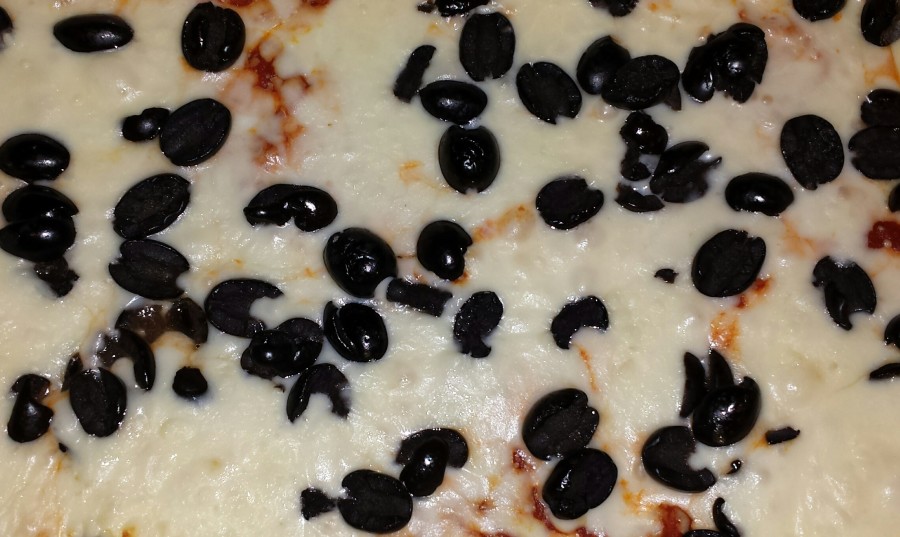 Can you guess the name of the dish in the above photo? You may think pizza…and  you would be kind of right.
It is what my daughter likes to call spaghizza. Is it spaghetti or pizza? Well, kind of. I think it is something that is a combination of the two and it is so delicious!
The other day, my four year old asked me if we could have spaghizza for dinner. I was like—HUH?
I've never heard of spaghizza. Since my daughter was so enthusiastic about eating spaghizza, I had to make it come together.
The thought of layering spaghetti on top of pizza dough didn't seem too appealing. So, I decided to make spaghetti and top it with cheese and her favorite pizza topping—black olives. I then baked it in the oven.
I was amazed at how great this dish came out. We were all really impressed by it. It was delicious spaghetti with sauce that was topped with a layer of melted cheese and black olives.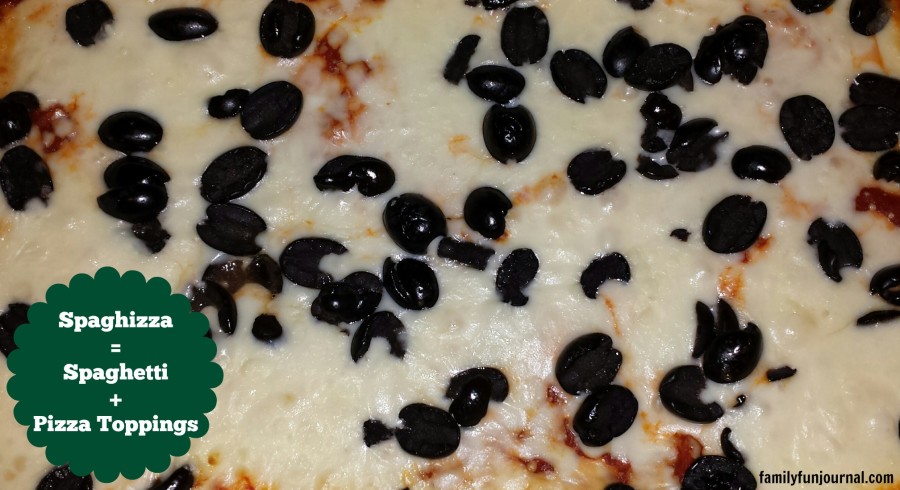 Spaghizza Recipe
Spaghizza
Ingredients
Package of angel hair pasta
Jar of spaghetti sauce
Mozzarella cheese
Black olives
Cooking spray
Instructions
Spray a baking dish with cooking spray
Preheat the oven to 375
Cook spaghetti on the stove
Once al dente, drain and rinse
Put the spaghetti in the pan in a flat layer
Top with the entire jar of sauce
Top with mozzarella cheese and black olives
Cook for 20-25 minutes until the cheese is melted
Once this has cooled, you can cut it with a spatula (like you would lasagna). It looks really cool on the plate.
It is so much fun to eat. It really does taste like a cross between spaghetti and pizza. It is the best of both worlds.
You can use your favorite pizza toppings. I used black olives because they are her favorite. You could easily use pepperoni, mushrooms, sausage and your other favorite toppings.
I hope you enjoy this fun dinner idea. Instead of making plain old spaghetti, think about trying this recipe for spaghizza.
If you want to eat another spaghetti dish, you really should try my grandmother's recipe for spaghetti and meatballs. It is better than anything you could order in a restaurant. Your family will love it.