This smores pudding parfait is such a fun dessert. It takes all of the great flavors of smores and pairs it with pudding.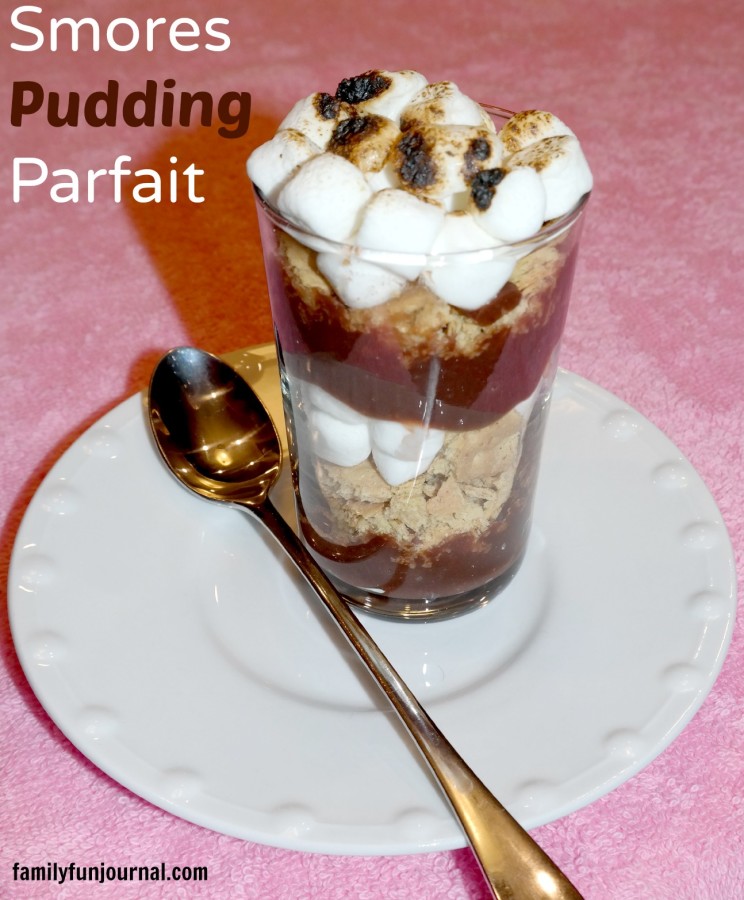 Pudding is so awesome. It is a quick and delicious dessert that is equally loved by adults and kids.
This recipe turns an ordinary box of pudding into an amazing layered dessert. It is so delicious, your family will come back for smore. Get it? Yes, pun intended. It's been a long day.
A smores pudding parfait is such an exciting dessert option. I love the different textures in this dessert. From the crunchy graham crackers, puffy marshmallows and smooth pudding, your taste buds will beg for more.
My favorite thing about this recipe is that you probably already have all of the items in your pantry.
Smores Pudding Parfait
Smores Pudding Parfait
Ingredients
1 box of chocolate pudding
1 package of graham crackers (broken into small pieces)
1 cup of mini marshmallows
Torch
Instructions
Make the pudding according to the box instructions.
Allow to set up for about 30 minutes in the refrigerator.
In a glass, put a layer of pudding.
Top the pudding with a layer of crushed graham crackers.
Top the graham crackers with a layer of mini marshmallows.
Repeat the layers.
Once you've finished layering, you should have marshmallows at the top of the dessert.
Using your torch, toast the top layer of marshmallows.
You don't have to toast the top layer of marshmallows. However, it really adds WOW factor in terms of appearance and taste.
If you don't have a torch, you can throw a couple of marshmallows under the broiler for a few minutes.
This recipe is totally kid friendly. Your kids will have so much fun smashing the graham crackers in a baggie. Unless, of course, you have some pent up frustrations you need to release. Then, you may decide to smash the crackers yourself.
My daughter had so much fun assembling and eating this unique dessert. By the time she was done, her face was covered in pudding. I think she gets the ability to get food all over her face from me but don't tell. And no, unfortunately for me, I didnt really grow out of that phase.
I hope you have a blast eating a smores pudding parfait.
For even more delicious smores recipes check out: