Need some baking inspiration? Here are six amazing cake recipes! These are all from the Life of the Party Link Up. Check back here every Thursday night, at 7 p.m., to join the fun.
I love to bake. Sometimes, however, I want to make something that I know will be delicious. These recipes have all been tried and tested by other bloggers, so you know they are going to be phenomenal!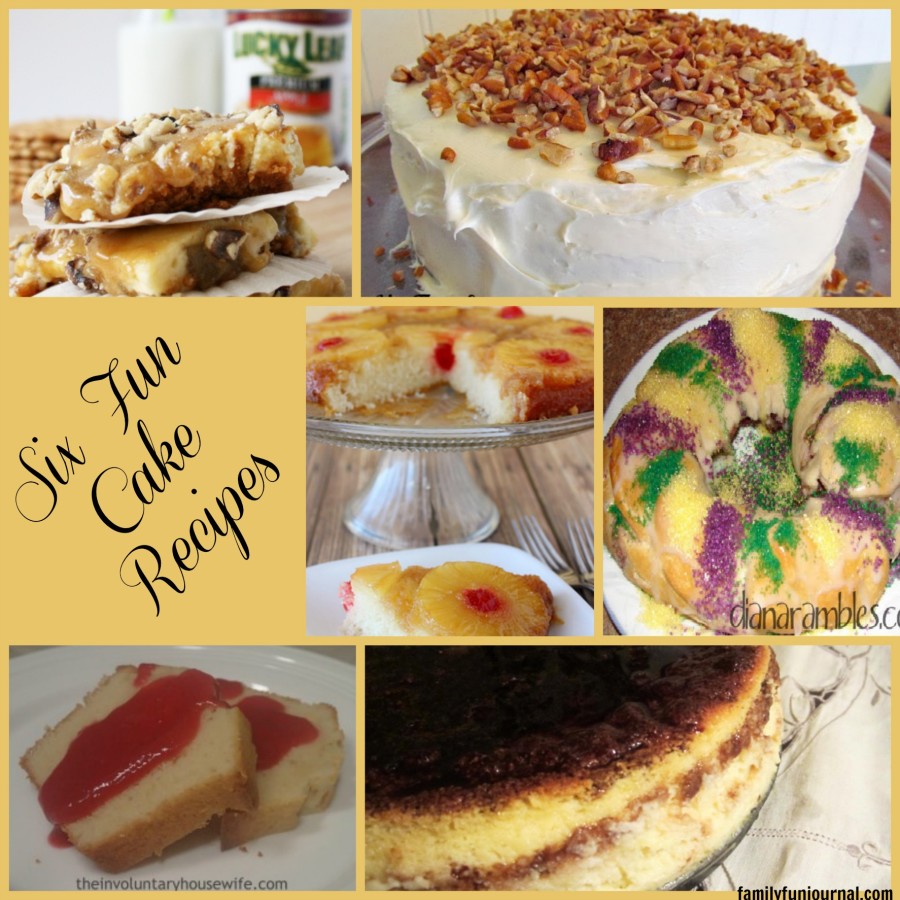 Caramel Apple Cheesecake from Sweet Bella Roos looks really, really good. I cant think of anyone who doesn't love caramel apples and cheesecake. Put the two together, and you have one winning combination.
Hummingbird Cake from My Turn For Us is filled with bananas, pineapple and pecans. I think the cream cheese frosting looks good enough to eat by itself.
Pineapple Upside Down Cake from Love Bakes Good Cakes is the perfect way to bring in the Spring season. This delicious cake is served warm. Could it get any better?
Easy King Cake from Diana Rambles looks so colorful and fun. I'll eat pretty much anything with sprinkles on it. So, I know this cake has got to be super delicious.
Mini Cream Cheese Pound Cake from The Involuntary Housewife is covered in a delicious raspberry sauce. I love pound cake and this recipe looks really decadent.
Salted Guinness Sauce Cheesecake from Sabor Pastel would be a great way to stand out from the crowd. This cheesecake is a little unique because it is topped with a special salted Guinness caramel sauce. This cake would be perfect for St Patricks Day.
So, if you need an idea for a dessert or have to bring something to an Easter party, look no further than these recipes. I'm sure any of these cakes would be a hit with your friends and family.